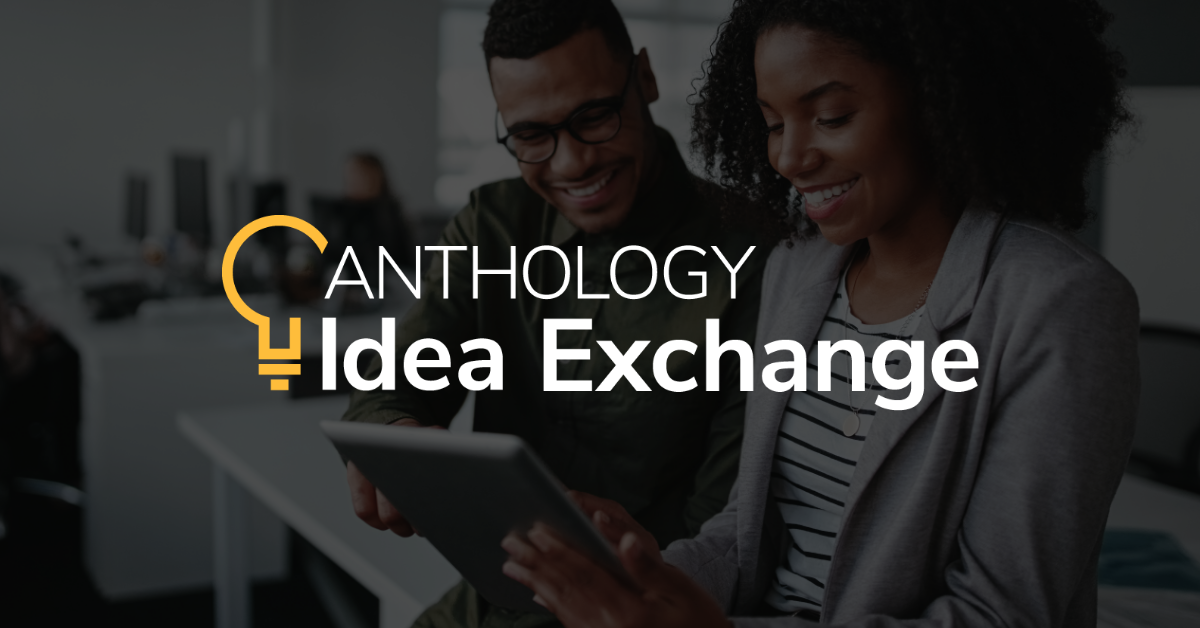 The Anthology Idea Exchange---A New Way to Put Ideas to Work
Anthology is excited to announce the new Anthology Idea Exchange, a place where all users can become even more actively involved in the development process of Anthology products. With the introduction of the Anthology Idea Exchange, users can see product ideas and suggestions come to life as we work to help institutions and learners achieve their goals. 
On the Idea Exchange, clients will have the opportunity to give feedback on product ideas that are in the making and engage with peers by sharing, voting and commenting on suggestions and feedback. The Idea Exchange will not only serve as an interactive collection platform, but it will also give users more detailed insight into how we are implementing their ideas. Clients will get to stay engaged and informed on the product development process as it takes place, see the positive impacts of their input and the input of others, and make a difference in the education technology community. In turn, the Idea Exchange will help us better understand the challenges, opportunities, and changing needs that our clients and users face. 
"Higher education is continuing to evolve, and we recognize the importance of creating a platform to elevate client voices so we can help institutions plan for the future," said Dorie Wallace, Vice President of Product Operations at Anthology. "We hear our clients, and we are paying attention. That is the mindset that's driving the Ideas Exchange."     
We have built our Idea Exchange with all clients in mind---- as part of our promise of transparency and commitment to meeting client needs. We know that the most valuable feedback comes from our own users who are interacting with our products every day. Our partnership with our client and user community is very important to us to help deliver better solutions and services that in the end, will come back directly to them.
Visit the Idea Exchange to learn more. We look forward to hearing ideas from the community.