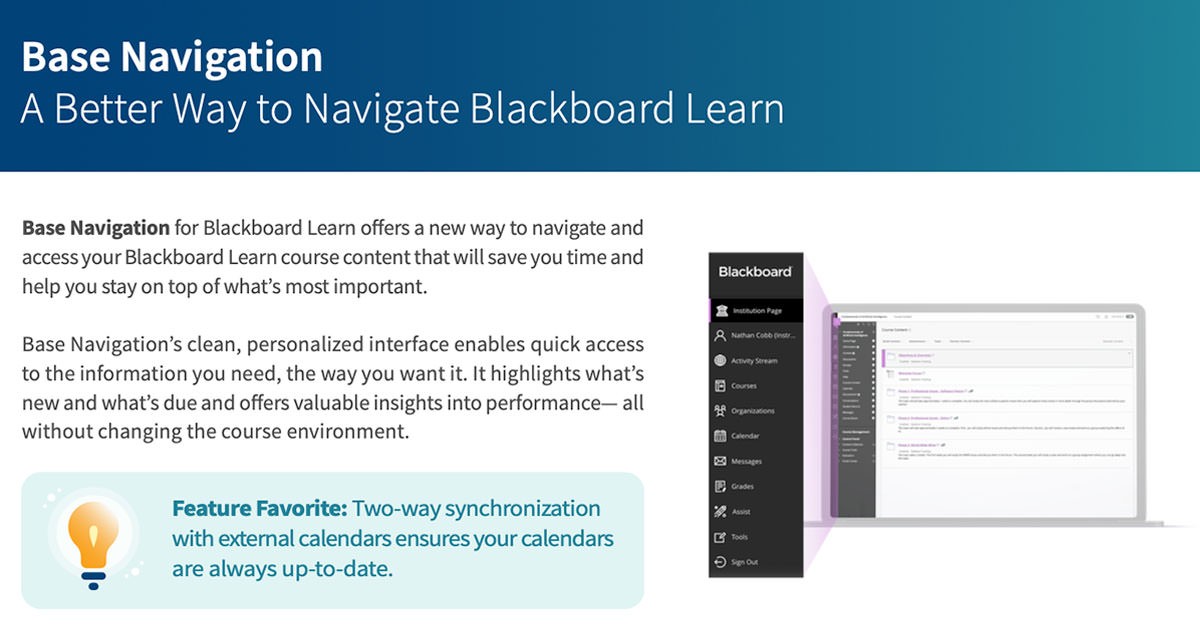 Base Navigation Overview for Educators
Base Navigation for Blackboard Learn offers a new way to navigate and access your Blackboard Learn course content that will save you time and help you stay on top of what's most important.
Base Navigation's clean, personalized interface enables quick access to the information you need, the way you want it. It highlights what's new and what's due and offers valuable insights into performance— all without changing the course environment.