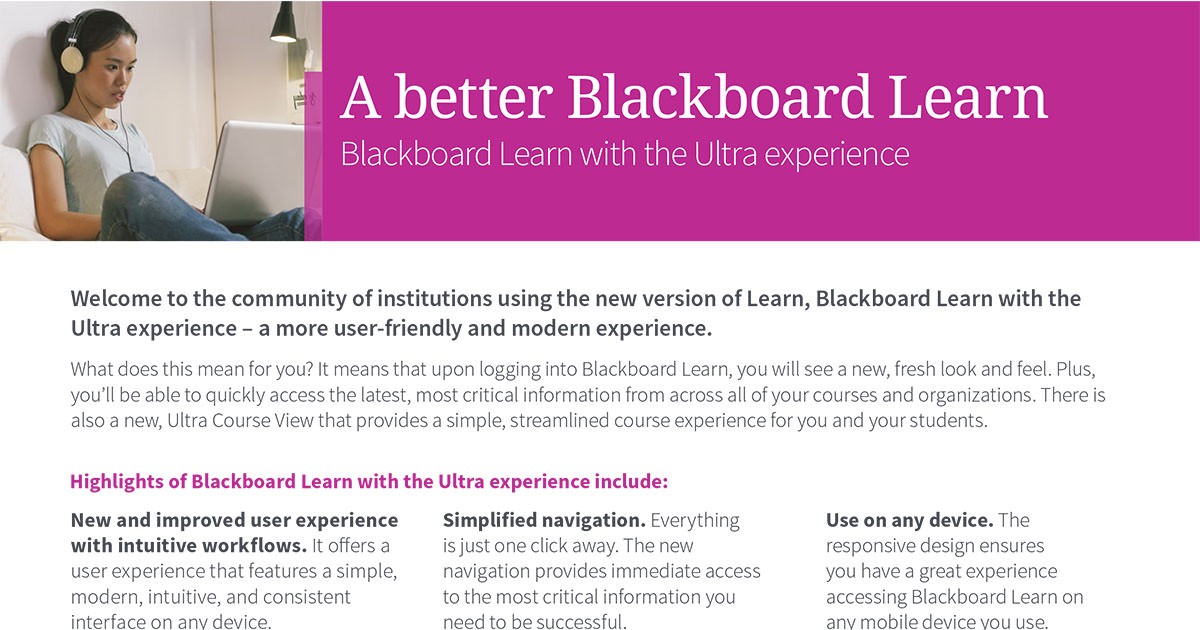 Learn Ultra Brochure for Educators
Welcome to the community of institutions using the new version of Learn, Blackboard Learn with the Ultra experience – a more user-friendly and modern experience.
What does this mean for you? It means that upon logging into Blackboard Learn, you will see a new, fresh look and feel. Plus, you'll be able to quickly access the latest, most critical information from across all of your courses and organizations. There is also a new, Ultra Course View that provides a simple, streamlined course experience for you and your students.