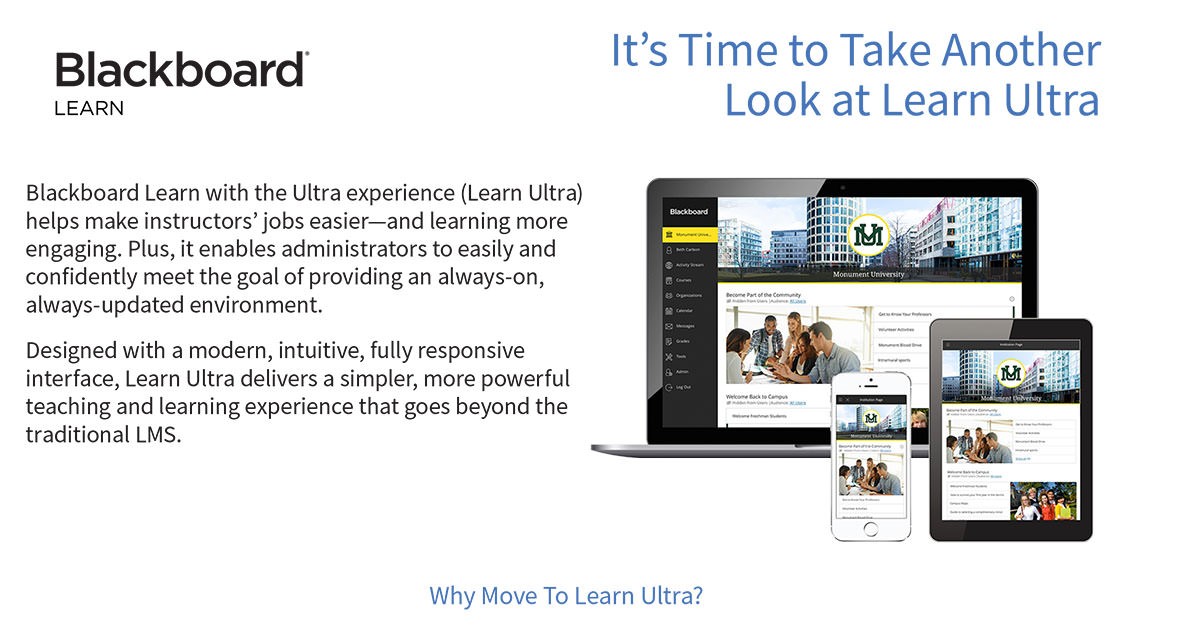 Learn Ultra Brochure for Technologists
Blackboard Learn with the Ultra experience (Learn Ultra) helps make instructors' jobs easier—and learning more engaging. Plus, it enables administrators to easily and confidently meet the goal of providing an always-on, always-updated environment.
Designed with a modern, intuitive, fully responsive interface, Learn Ultra delivers a simpler, more powerful teaching and learning experience that goes beyond the traditional LMS.