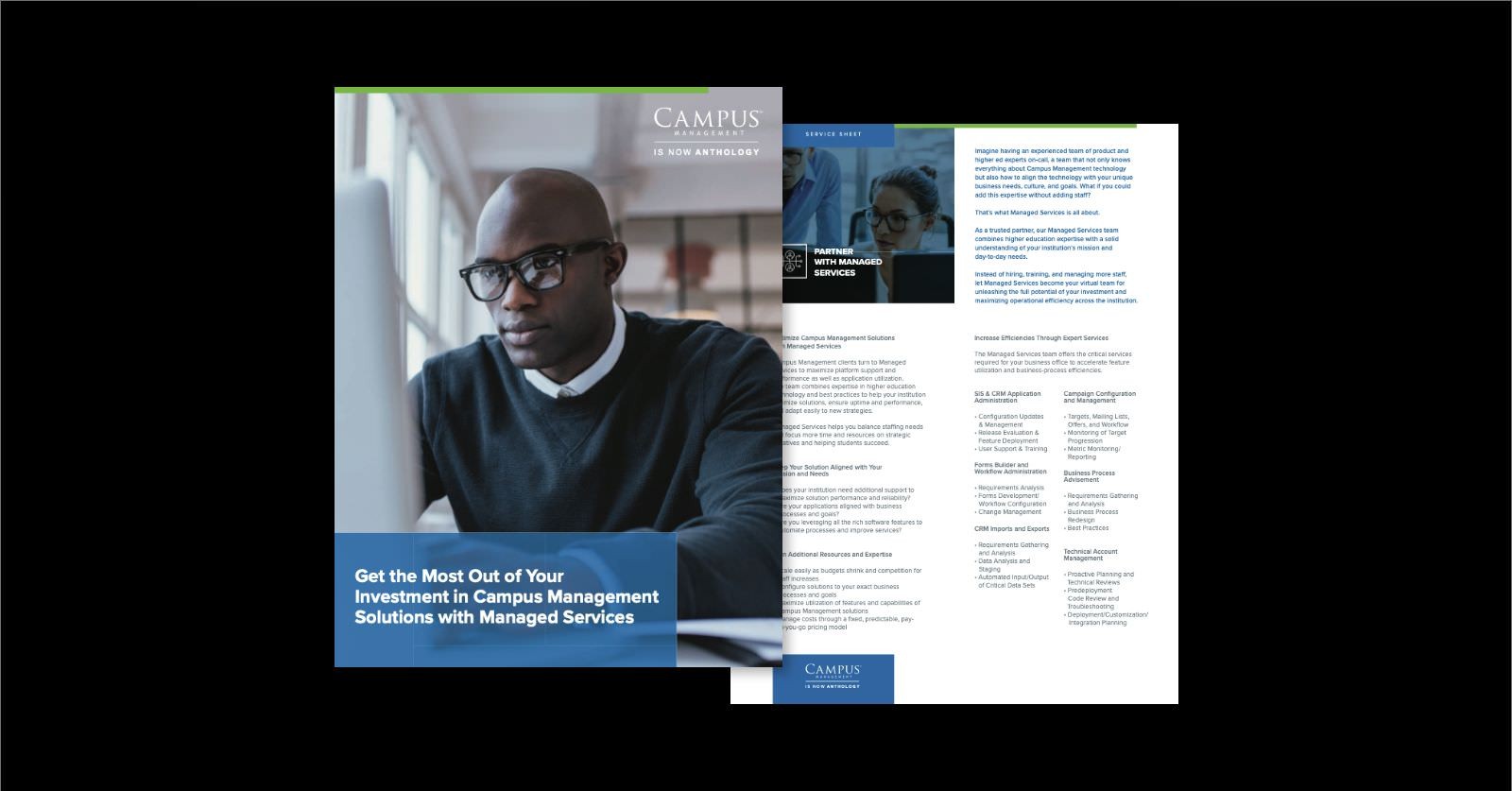 Managed Services
This content was previously published by Campus Management, now part of Anthology. Product and/or solution names may have changed.
Campus Management clients turn to Managed Services to maximize platform support and performance as well as application utilization.
The team combines expertise in higher education technology and best practices to help your institution optimize solutions, ensure uptime and performance, and adapt easily to new strategies.
Managed Services helps you balance staffing needs and focus more time and resources on strategic initiatives and helping students succeed.