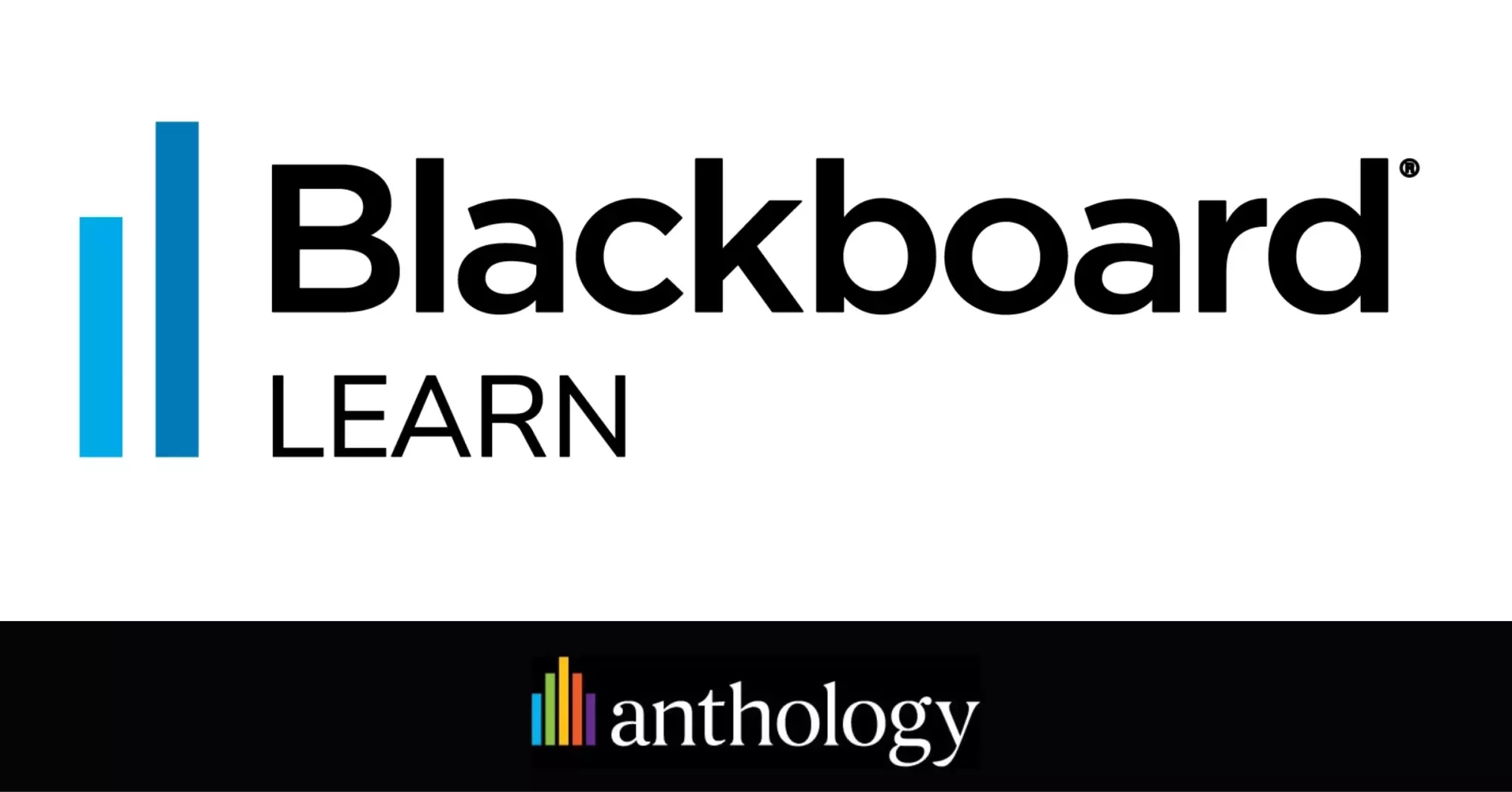 More than 100 Universities benefit from Blackboard Learn Ultra across Europe, Middle East and Africa
AI-facilitated course building tools, accessibility and unprecedented insight into a learner's journey help universities support student success
London, 16th October 2023 – Anthology, a leading provider of education solutions that support the entire learner lifecycle, announced more than 100 universities in the region are now delivering 100 percent of their courses on its flagship Virtual Learning Environment (VLE), Blackboard Learn Ultra. Courses taught in Blackboard Learn Ultra benefit from the significant investments and product enhancements made over the past 24 months, including industry-leading AI design tools.
"We are thrilled to celebrate this achievement with our clients," said Joel Armando, Director of Client Experience at Anthology EMEA. "The benefits of being fully live on Blackboard Learn Ultra, with all classes in the tool, means that students have the most accessible and consistent learning experience across their courses. And all users benefit from the flexibility, effective workflows and the data insights embedded in their daily activities."
Clients who are live on Blackboard Learn Ultra are among the first universities in the world to access innovative features like AI Design Assist for course creation; flexible grading; student progress tracking and Accessibility Checker powered by Anthology Ally.
"Our students have embraced the user-friendly interface and mobile access of Learn Ultra. It has significantly improved their digital learning experience, allowing them to engage more meaningfully with course materials," said Steve Montagu-Cairns, lecturer and digital education academic lead for the University of Leeds School of Law. "I've worked with other products, and Learn Ultra is just a better experience for staff and students. The progress tracking button where I can see how many students have accessed my materials is absolutely brilliant– myself and my students use it. My students use it to self-mark, and I use it for the data to see whether students are engaging with my content."
"We chose Learn Ultra for several core reasons. It's intuitive, mobile-friendly, device-agnostic, responsive and accessible," said Rob Farmer, Learning Technology Manager at University of Northampton. "Our staff like that their courses look cleaner, their content is at most three clicks away, and new features are introduced all the time."
Blackboard Learn became a part of Anthology's global EdTech portfolio in 2021. Extensive investment in features based on significant input and iteration with clients and the extended university community were pivotal in creating the user-centric solution it is today.
The momentum with Blackboard Learn Ultra will continue, as institutions in Italy (University of Macerata) and Spain (ILERNA) have recently made announcements they are moving from their respective incumbent VLEs to Blackboard Learn Ultra. In addition, TETFund of Nigeria has recently announced plans to implement Learn Ultra in up to 253 higher education institutions representing two million students throughout Nigeria.
"Anthology is committed to the transformation of education in EMEA, and this milestone demonstrates our dedication to the region," said JD White, Chief Product Officer at Anthology. "We have made substantial investments in Blackboard Learn Ultra to ensure it meets the evolving needs of educational institutions. Our commitment to listening to our clients and continuously improving our products remains unwavering."
It has never been easier to transition to Learn Ultra with new tools such as the Ultra Adoption Toolkit and bulk course conversion. The planning, change management, and conversion tools – built in partnership with Blackboard Learn institutions, their instructors, and users – together are powering the fastest, most efficient conversion process and can also be utilised by clients migrating from other VLEs.
Clients will celebrate this milestone and other innovations in EdTech at Anthology Together Europe, Anthology's annual user conference at the Hyatt Regency in Birmingham, UK, on 25-26 October 2023.
About Anthology
Anthology offers the largest EdTech ecosystem on a global scale for education, supporting more than 150 million users in 80 countries. With a mission to provide dynamic, data-informed experiences to the global education community through Anthology Intelligent Experiences™, we help learners, leaders and educators achieve their goals by offering over 60 SaaS products and services designed to advance learning. Discover more about how we are fulfilling our mission for education, business and government institutions at www.anthology.com.