Learn more about the latest Anthology announcements and opportunities
Key Insights and Innovation Highlights
The power of artificial intelligence: Announcing AI Design Assistant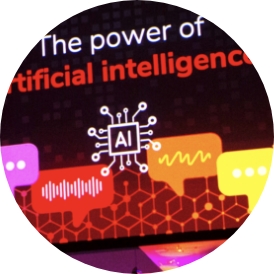 An initiative from Anthology in partnership with Microsoft, AI Design Assistant makes Blackboard® Learn the first LMS in market with generative AI capabilities. It will allow instructors to automatically generate formative test questions and grading rubrics based on course content, provide inspiration for structuring courses in alignment with the syllabus and learning outcomes, and much more. The instructor or instructional designer is always in control, with full visibility and ownership of all high-stakes processes throughout the learning experience. Available to all Learn institutions this September, AI Design Assistant is supported by our Trustworthy AI Approach.
The next chapter of Anthology Intelligent Experiences (iX)™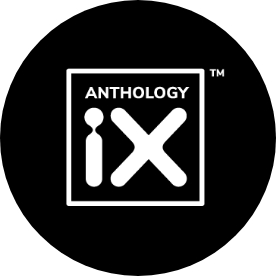 Just a year after announcing our iX vision, we introduced the next chapter of Intelligent Experiences (iX). Anthology iX provides unparalleled alignment of data across historically siloed systems to deliver personalized and actionable insight to learners and instructors, helps learners align their courses to the skills they will need to compete for their desired career, and offers real-time progress tracking for advisors juggling hundreds of students.
I had a blast. I'm very excited to try some of the ideas learned at the conference and implement them here.
Justine Satterthwaite
University of Maine School of Law
It was an amazing and vibrant experience! I learned so much while having a blast with my team and new connections.
Faith Visentin
Georgian College
It kept the reputation of being a FUN conference!
Tammy Waldron
The Christ College of Nursing and Health Sciences
I valued the chance to talk to the experts at Anthology as well as meet new people as the company has changed quite a bit.
Mary Pascarella
Sam Houston State University
Loved the one-on-one attention to see how processes can work at our institutions.
Amy Byrley
Greenville Technical College
A focus on feedback
During #AT23, we exchanged insights and welcomed input from attendees in our Together Village. In mainstage panel sessions, students and higher education leaders presented perspectives on how education can continue to adapt to meet learner needs. We invite continued feedback through the Anthology Idea Exchange.
Flip through our slideshow for some favorite AT23 moments!