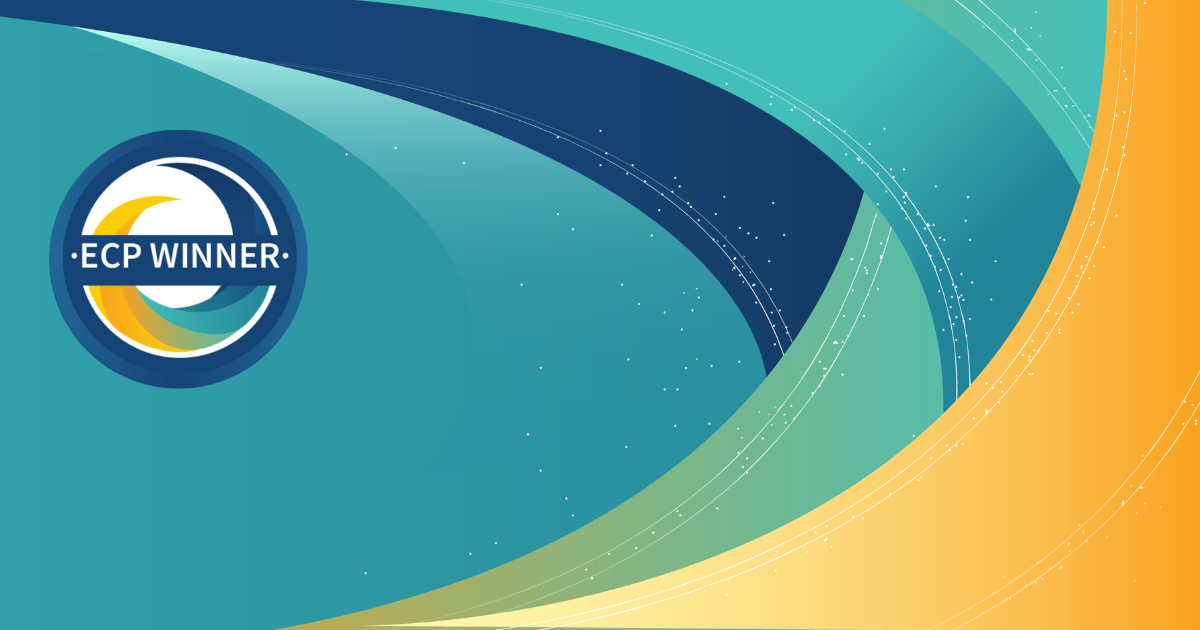 2022 Exemplary Course Award Winners
We are pleased to announce the 2022 Exemplary Course Program (ECP) Award winners. The ECP Awards recognize faculty and course designers from schools, colleges and universities around the world who develop engaging and innovative courses that represent the very best in technology and learning.
ECP winners demonstrate excellence in course design, interaction and collaboration, assessment and learner support. The 2022 winners are below.
Name
Institution
Course Title
Brandon Hageman
Mid-State Technical College
Emergency Services Instructor
Bryan Barger
Hazard Community and Technical College
FYE 105: Achieving Academic Success
Carla R. Osborne
Wake Technical Community College
Drawing Fundamentals
Center for Innovative Teaching and Learning
Northern Illinois University
Blackboard Ultra Transition Academy and Online Course Design Academy
Clay Matthews
Elizabethtown Community and Technical College
ENG101: Writing I
Danielle Hennis and 
Julie Evans
Wake Technical Community College
Social Media Marketing
Dawn M. Decker, Ph.D.
Central Michigan University
Ethics, law, and current issues in special education
Donna E. Werderich
Northern Illinois University
LTLA 341: Teaching Language Arts in the Elementary School
Dr. Charles T Dick
Wilmington College Accounting
AC432 Special situations and issues in contemporary financial reporting (Hybrid/Synchronous)
Dr. Dirk Grupe
Morehead State University
ASTR-112
Dr. Elbert Davis
Marshall University
Sociology of American Schools
Dr. Elizabeth Christopher 
and Instructional Design Team
University of the Cumberlands
Strategies and Practice for Fitness Profession
Dr. Hal Hinderliter
Northern Illinois University
Learning in the Digital Age
Dr. Jim Marion and Cheryl Kula, PMP
Columbia Southern University
Project Stakeholders
Dr. Leah Parsons Simpson
Morehead State University
Principles of Distance Education Delivery
Dr. Leigh Clay
Indian River State College
Race, Ethnicity, Gender and Crime
Dr. Lisa Thompson Sousa
Sul Ross State University
-Multi-Tiered Systems of Support 
-Practicum in Special Education
Dr. Shay Dawson
Central Michigan University
Experience of Disability & Social Marginalization
Dr. Wheeler Conover
Southeast Kentucky Community & Technical College
CHE 170: General College Chemistry I
Economic and Community Development 
UA Instructor Training 
Dr. Cheryl Byrne
Washtenaw Community College
Motivating Employees
Elizabeth MacWhinnie, 
Dr. Reneé Reynolds and 
Dr. John Willey
Columbia Southern University
English Composition II
Erin N. Hall
Wake Technical Community College
Accounting Software Applications
eStarkState
Stark State College
Design Matters
George Cox
Wake Technical Community College
SGD 112 - Design I
J. Scott Miller
Maysville Community and Technical College
Frontiers of Astronomy
Jason Rhode
Northern Illinois University
-Introduction to Educational Research-Instructional Technology Leadership
Jason Underwood
Northern Illinois University
-Online Course Design Academy-Instructional Technology Tools-Blackboard Ultra Transition Academy
Jordan Kalaitsides
Stark State College
Expanded Dental Assisting I
Julie Lyon
Odessa College
Business Computer Applications
Kim Calebs
Kentucky Community and Technical College System (KCTCS)
KOOL Academy: Building an Excellent Online Course
Kimberly A. Cornell
Wake Technical Community College
Individual Income Taxes
Kinsey O. Hansen
Angelo State University
Reframing Administration
Linda C. Powell
Wayland Baptist University
U.S. History Since 1877
Marsha Nodeen
West Kentucky Community and Technical College
Intro to Music
Martina Bode
University of Illinois at Chicago
Calculus I
Max Williams
United Arab Emirates University
Introduction to Academic English
Melissa Green
Ashland Community and Technical College
AHS 115 Medical Terminology
MyraBeth Bundy, Ph.D., BCBA , Instructor 
Esther Tattershall, Instructional Designer
Eastern Kentucky University
PSY 816 Philosophical Underpinnings in Behavior Analysis
Nikki Ware
Somerset Community College
RDG 185: College Reading
Tamra Kelly, Ph.D. 
Kristen Lyons, Ph.D., LSSP
Angelo State University
Individual Counseling
Tracy Sangster
Davidson Academy Online
Composition and Analysis
Vladimir Zlatev 
Jeremy Shaw-Munderback
Boston University
Quantitative and Qualitative Decision-Making
WCC Business and Computer Technologies Division, Business Department 
Dr. Cheryl Byrne
Washtenaw Community College
-Retail Principles and Practices 
-Business and Supply Chain Analytics-Warehousing and Logistics 
-Business Communication 
-Principles of Management 
-Transportation and Logistics 
-Business Communication MM 
-Supply Chain Field Studies 
-Organizational Management 
-Human Resources Management