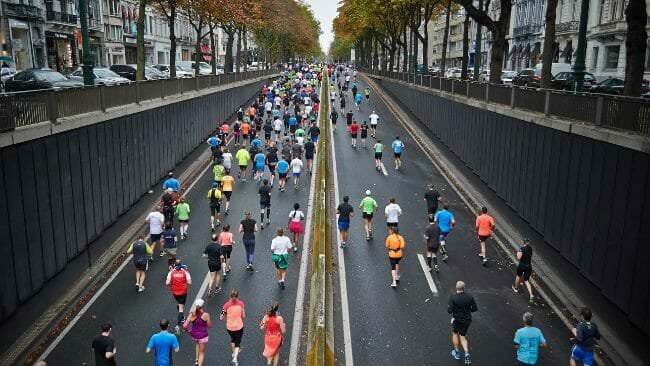 On Your Mark, Get Set, Go! A Runner's Guide to Combating Donor Fatigue
This content was previously published by iModules, now part of Anthology. Product and/or solution names may have changed.
In the world of long distance running, fatigue is a necessary piece of the training process. Marathon runners must find the delicate balance of logging an exhaustive number of miles and workouts while also allowing the body time to recover. Favor either area and the result can be poor performance. Runners of all experience levels must therefore learn to manage fatigue and understand the role it plays in their training in order to improve.
Fundraising professionals must also walk this fine line with their donor base, working to keep supporters engaged while not overwhelming them. You need your institution to remain top of mind even as your constituents receive competing messages from other nonprofit organizations. Donor retention is therefore certainly a marathon, not a sprint. So, how do you ensure that when it is time for donors to give they continue to prioritize your institution? Follow the lead of long-distance runners and combat fatigue with these seven tips.
1. Follow a Plan
The best way to combat fatigue is to avoid it in the first place. Set yourself up for success from the beginning by developing a plan to communicate effectively with your donor base. You want to ensure the right message is targeted to the right donor at the right frequency. Some of your more mature donors may prefer monthly or quarterly communications, while millennial donors likely want to receive content at least twice monthly. Adjust your solicitations based on the unique needs of your audience and remember that as you make progress towards your goal, you can revamp, modify, and make gradual improvements to your plan as you identify those strategies that are most effective.
2. Keep Detailed Records
Good record management needs to go beyond maintaining a list of who donated what and when. With changing trends in digital communications and an increasingly younger constituency, expectations for engagement have changed. Donors expect communications personalized and they expect you to know who they are, so constituent data is critical to success. You should keep records on your donors that detail the channels through which they like to be engaged, the types of events they most frequently attend and enjoy, and their hobbies and interests – including organizations and activities alumni were involved in while students on campus.
3. Focus on Fuel
If you ask for a donation every time you are in contact with a donor, they will likely tire of hearing from you quickly. Keep your constituent's energy up by fueling them with personalized content. Find reasons to reach out to your donors without asking them for anything in return. Birthday emails have higher-than-average open rates and present a great way to connect with your donors on their special day. By using the detailed data you are recording, you can also send news and updates about the organization's impact with custom messages based on donor interests.
4. Change the Approach
Any successful runner will tell you that cross-training is key to combating fatigue. Offer your donors alternative ways to support your institution to strengthen their overall engagement. In addition to inviting key constituents to volunteer for a program or attend an event, think about opportunities to engage them digitally. This may include asking them to provide the University with feedback by completing an online survey.
5. Slow Progression Load
It can be tempting to increase the volume of training to meet your goals, but doing so without a proper base to support the load increase can drain even an experienced runner. When it comes to minimizing donor fatigue, keep in mind that ability to designate a gift is critical as most donors would prefer to make small donations to very targeted campaigns rather than make a larger donation to a general fund. Giving your donor the option to designate their gift to an area that is particularly meaningful to them will likely have a greater return for the organization long-term than solely focusing on a gift amount.
6. Be Flexible
When combating donor fatigue, flexibility comes in the form of allowing multiple methods for giving. Online giving is not unique to the millennial generation, so offering a seamless online giving experience is essential for all generations of donors. Make sure the online giving form is mobile-responsive as the number of gifts being made on mobile devices continues to increase. Another great way to reduce donor fatigue is to offer a recurring donation option which guarantees continued support with reduced effort on the part of your organization and the donor! One iModules customer saw an 88% increase in the number of recurring donors by emphasizing the option through a solicitation campaign and on their giving form.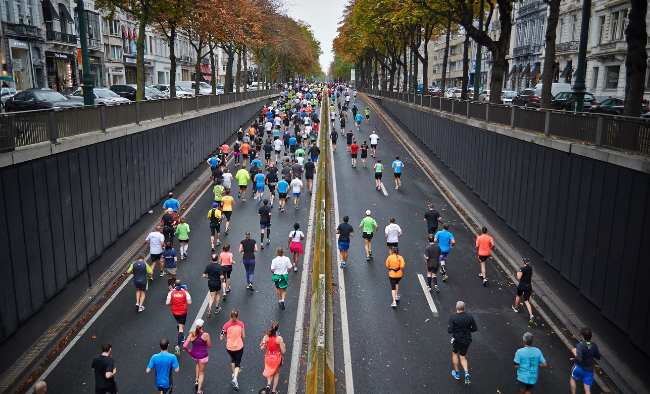 7. Pace Yourself
When your sights are set on the finish line, it can be tempting to create a feeling of immediate urgency for your donors, but you will want to reserve that message for when it is necessary -- for instance a 24-hour day of giving campaign. While it is still effective to include dates and deadlines, for example the first day of school, a class reunion event date, or the last day of the fiscal year, you want to balance these messages with effective storytelling that communicates how donor dollars are spent and helps your donor understand and appreciate the impact of their gift.
With these seven tips, you're off and running to combat donor fatigue. After you've successfully re-energized your donor base with these strategies, don't forget to take one last cue from the running community and celebrate your achievement!
Tessa Burke is a Customer Success Manager at iModules and spent the past 15 years working in higher education and secondary education, with a focus on marketing, communications, alumni relations, enrollment, and institutional advancement. Prior to joining Anthology, Tessa was the web content manager for two private college preparatory schools in the Chicagoland area. She implemented Anthology Encompass system in 2009 and enjoys bringing the perspective of an experienced Encompass user to her role as she partners with her clients in strategic digital engagement.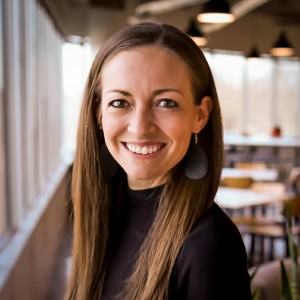 Tessa Burke
Director, Marketing
Anthology
Tessa Burke is a marketing manager at Anthology and previously served as a team manager on the customer experience team for advancement solutions. Tessa began her career in marketing in higher ed and prior to joining Anthology, served as the vice president for marketing and enrollment at a private college preparatory school in the Chicago. She implemented the Anthology Encompass system in 2009 and enjoys bringing the perspective of an experienced Encompass user to her role as she supports customers in strategic digital engagement.