Soliciting During a Pandemic
This content was previously published by iModules, now part of Anthology. Product and/or solution names may have changed.
Universities are facing financial losses as a result of the COVID-19 pandemic, with refunds for meal plans and room and board, plummeting endowments, and future enrollment uncertainties. Because donations generally account for half of all university funding, it is extremely important to consider what, how, and who you are soliciting during this unprecedented time.
What to Say
Through the COVID-19 Strategy Series, it's become clear that donors want to help, especially offering that help to current students. As a result, universities have created student emergency funds, which have already seen great success. However, with so much financial uncertainty right now, there is a potential for decreased enrollment and retention next fiscal year. To help combat this, scholarship funds can be an area of focus for solicitations. There may also be a need for donations towards an unrestricted annual fund. If so, make sure the solicitation explains how giving to the annual fund can benefit the university.
How to Say it
The best way to ask for a donation during this time is with a soft ask. The tone of the message should be honest and empathetic. Ensure that alumni and donors understand their support would be greatly appreciated if they are able to give. There are multiple ways to get this message across:
Outreach Calls - If your university has the resources, outreach calls are a great way to connect with alumni and donors because it shows they are truly cared about. Since most people are currently at home, they are more likely to answer the phone and be willing to have a conversation. Ask how they are doing, answer their questions, and thank them for their previous support.
Email - In order to ensure an email will be opened, put considerable thought into the subject line. One panelist from the Strategy Series shared that when their solicitation subject line included the phrase "student need emergency fund," they saw an almost 10% increase in their open rate.
Text Messaging - Some of our customers have noticed that text messages have been a great tool for soliciting to certain segments of constituents, including young alumni, LYBUNTS, SYBUNTS, and even non-donors.
Direct Mail - With direct mail it is important to pay attention to what you are sending and who you are sending it to, so tone and segmentation are crucial. For example, some customers found it extremely impactful to send a letter from the university President or the Board of Trustees that let recipients know we are all in this together. 
Who to Say it to
The best place to start is with your most loyal donors, board members, and those who have a strong relationship with the university. These are the people who are most likely to give again. And when you're ready to include your employees in your campaigns, reassure them they will continue to have a job and that students could use their support at this time.
Make sure you know who you are sending your email solicitations to. If segmentation is based on a donor's geographical location, refrain from sending solicitations to those who may be in a COVID-19 "hot spot." Additionally, segmenting can come in handy when targeting those from a particular field of study. If alumni are working in an industry highly affected by the pandemic, do not send solicitations to them. Instead, focus on groups of alumni that may be more financially stable right now.
Conclusion
Even if you have figured out what to say, how to say it, and who to say it to, asking these final questions will ensure that whatever you are communicating is done so with the best intentions:
Is it useful? Is it providing something valuable?
Do constituents need it? Is it wanted?
Is it necessary or is the timing critical?
Could it come off as offensive? Can it be misinterpreted? Could it do harm?
Does the message need to be adjusted to fit the situation?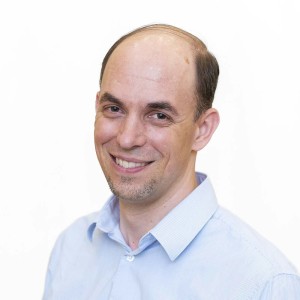 Mirko Widenhorn, Ed.D.
Senior Director of Engagement Strategy
Anthology
Mirko Widenhorn, Ed.D., is senior director of engagement strategy at Anthology. Widenhorn joined the Anthology team in 2013, bringing more than 11 years of higher education experience to the organization. Prior to Anthology, he was the director of alumni relations and annual giving at Wilkes University. Now serving as the senior director of engagement strategy, he works closely with clients on engagement scoring, while also focused on thought leadership for higher education. Widenhorn is a Drew University graduate and completed his Ed.D. in higher education administration at Wilkes University, focusing on whether giving differs based on participation in different types of alumni programming.