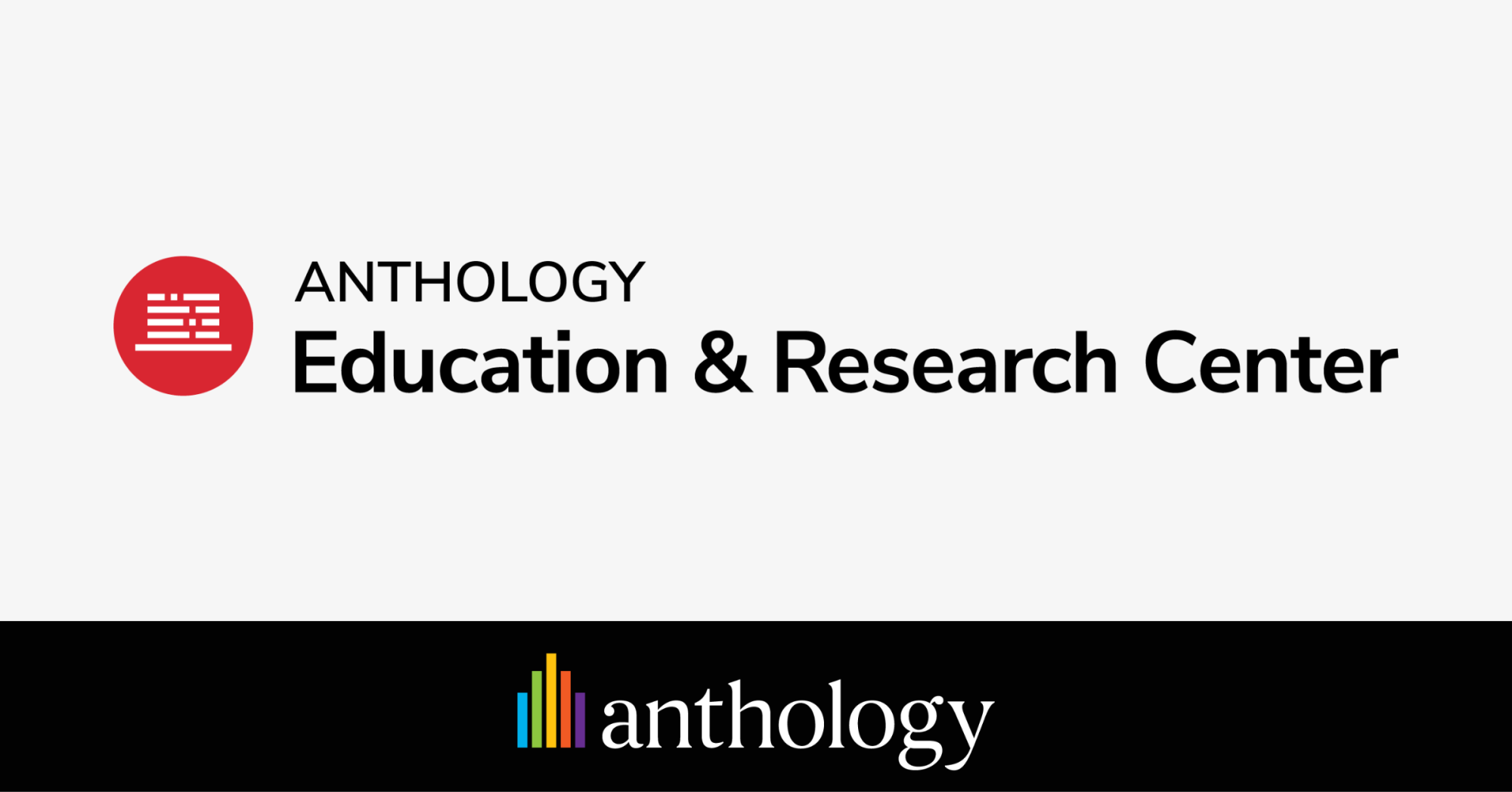 Anthology Launches the Education and Research Center's Actionable Research and Thought Leadership Hub for the Global Education Community
Upcoming Panel Discussion features Georgetown and Texas Tech Universities, and University of Chicago on AI and ChatGPT-Like Tools in Education 
Boca Raton, Fla. – March 22, 2023 – Anthology, a leading provider of education solutions that support the entire learner lifecycle, today announced the launch of the new Anthology Education and Research Center thought leadership and research website. The site is the latest initiative by the Center to support the education and education technology communities via actionable research and thought leadership. 
Through original research, surveys, and white papers as well as engaging panel discussions and leadership forums, the Center will host an array of valuable expert information on topics that impact the global education community. 
"We are thrilled to facilitate this incredibly valuable thought leadership and research that connects higher ed and edtech experts, institutions and influencers on critical topics impacting, and shaping global education," said Jim Milton, Chairman and CEO of Anthology. "As Anthology's mission is to inspire and enable an infinite world of learning without boundaries, we are doubling down on our commitment as an industry leader to partner with the global education community to move these conversations forward."
Following its 2022 "Policy & Practice Webinar Series," the Center presents its latest series, "Harnessing the Power of AI in Education," that includes three blog publications and will culminate with an AI/ChaptGPT panel discussion on March 28 at 3:00 p.m. ET. Academic and faculty leaders from Georgetown University, the University of Chicago Illinois, and Texas Tech University will join Dr. Rob Robinson and Dr. Justin Louder from Anthology to discuss how AI tools like ChatGPT can impact instruction, academic integrity, research methods, business processes, and student support, amid growing concerns of AI tools in higher education. To register, visit https://www.anthology.com/webinar/harnessing-the-power-of-ai-in-education.
"Anthology understands the crucial impact higher education has on the global community and that's why we have invested significantly in the Center," said Dr. Darcy Hardy, Associate Vice President for Academic Affairs and Director of the Center. "The upcoming AI/ChaptGPT panel discussion is indicative of how the Center can harness the perspectives of leading experts in their fields, in this case to discuss how AI can be incorporated into instructional strategies and pedagogies."  

The Center will closely monitor legislative actions, regulatory issues, and policies that affect higher education and education technology including increasing access to educational opportunities; supporting underserved and at-risk populations; and improving educational efficiencies and outcomes. This includes a focus on teaching, learning, and accessibility; institutional and operational effectiveness; and enrollment, retention, and student success. The Center has a particular focus on Historically Black Colleges and Universities (HBCUs) and community colleges, as well as in global advancement of digital education.

For more information about the Center or to access its resources, please visit: 
https://www.anthology.com/education-and-research-center.

About Anthology 
Anthology offers the largest EdTech ecosystem on a global scale for education, supporting more than 150 million users in 80 countries. With a mission to provide dynamic, data-informed experiences to the global education community through Anthology Intelligent Experiences™, we help learners, leaders and educators achieve their goals by offering over 60 SaaS products and services designed to advance learning. Discover more about how we are fulfilling our mission for education, business and government institutions at www.anthology.com.