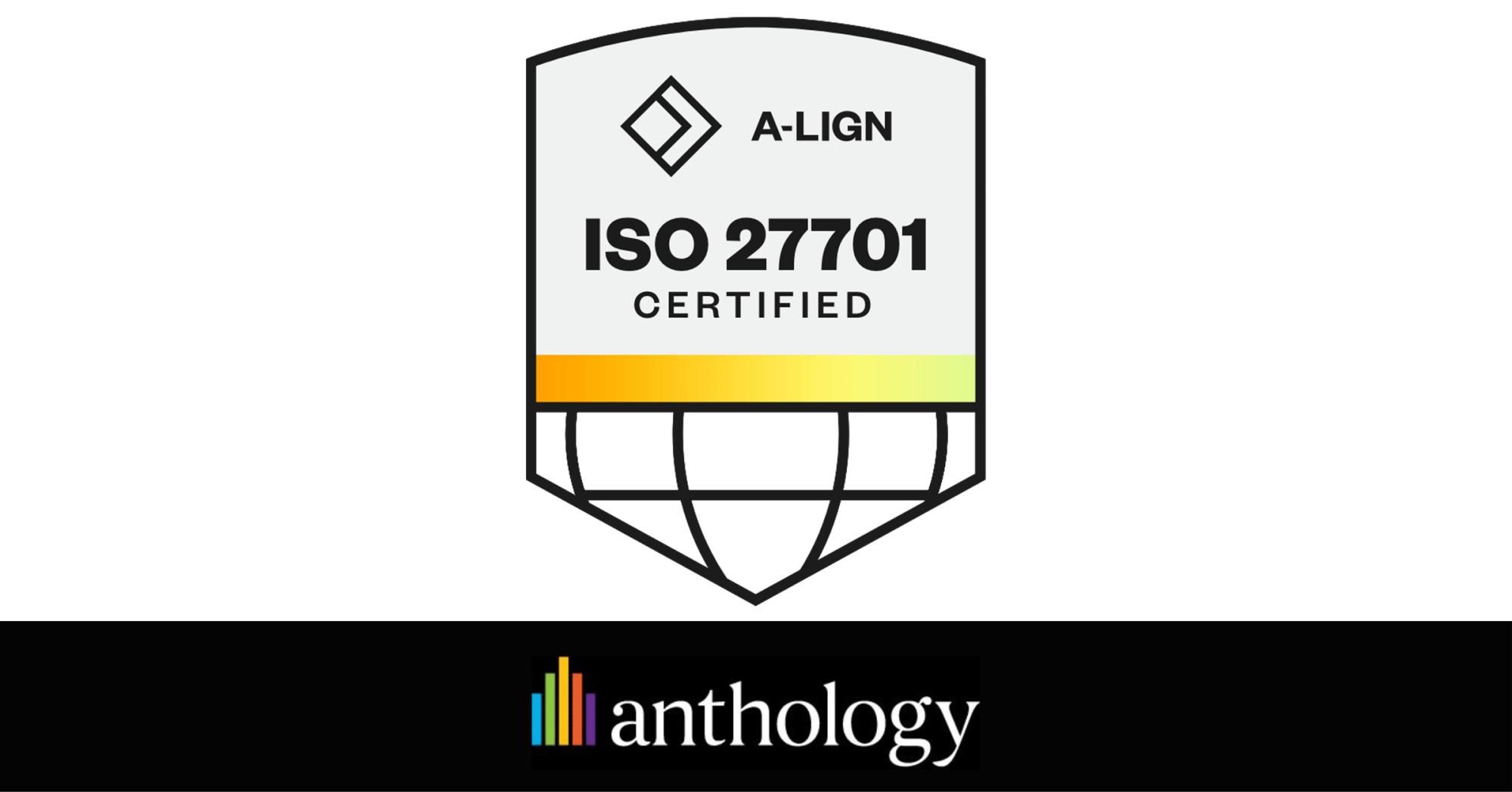 Anthology Reinforces Commitment to Data Privacy, Security with ISO 27701 Certification
New ISO 27701 certification plus recertification of ISO 27001, ISO 27017 and ISO 27018 ensures highest level of educational technology data security protections
Boca Raton, Fla., September 12, 2023 – Anthology, a leading provider of education solutions that support the entire learner lifecycle, announced today that it has achieved ISO 27701 certification, certifying its data privacy program has implemented rigorous measures that ensure the protection and appropriate use of institutions' data.
In addition to expanding the scope of its ISO certifications with ISO 27701, Anthology recertified for ISO 27001, ISO 27017 and ISO 27018 validating its security controls and standards for cloud services and the protection of personally identifiable information (PII) in public clouds. The broad scope of certifications across multiple solution sets reflects Anthology's deep commitment to data security and privacy best practices.
"Institutions across the globe entrust us with their data, and ensuring we meet high privacy and security standards is at the heart of every decision we make," said Stephan Geering, Global Privacy Officer and Deputy General Counsel at Anthology. "Anthology is committed to ensuring our EdTech ecosystem has robust data protections in place to secure learner, instructor, and administrative data."
Anthology's suite of ISO safety and security standards is one of the most comprehensive in the EdTech industry as it applies to 14 Anthology solutions including Anthology Student, Anthology Reach, Anthology Engage, Blackboard Learn and others as well as new certifications for Anthology Occupation Insight, Anthology Finance & HCM and Anthology Student Verification.
Anthology's certification was issued by A-LIGN, a U.S. independent and accredited certification body, based on successful completion of a formal audit process of rigorous international standards.
These independent assessments and certifications demonstrate Anthology's continued commitment to data privacy and security protections in all areas of the organization.
About Anthology
Anthology offers the largest EdTech ecosystem on a global scale for education, supporting more than 150 million users in 80 countries. With a mission to provide dynamic, data-informed experiences to the global education community through Anthology Intelligent Experiences™, we help learners, leaders and educators achieve their goals by offering over 60 SaaS products and services designed to advance learning. Discover more about how we are fulfilling our mission for education, business and government institutions at www.anthology.com.