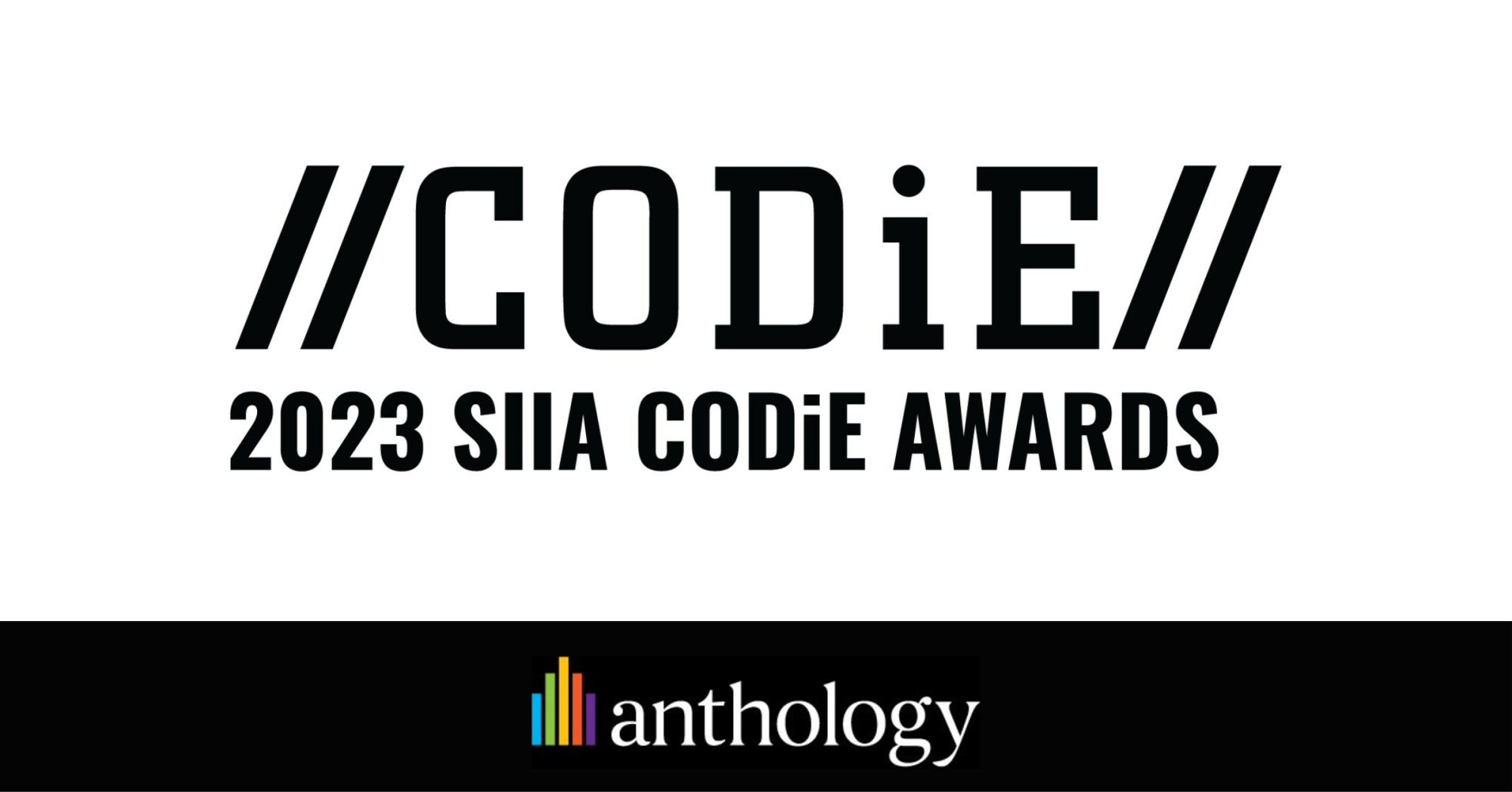 Anthology's Blackboard Learn Earns Finalist Spot in SIIA EdTech CODiE Awards 2023
Next-generation learning management system recognized for innovation and excellence in education technology
Boca Raton, Fla., May 30, 2023 – Anthology, a leading provider of education solutions, today announced that its market-leading Learning Management System (LMS), Blackboard Learn, has been named a finalist in the Best Learning Management System category of the prestigious SIIA EdTech CODiE Awards 2023. Developed in collaboration with educators, Blackboard Learn features a modern, intuitive, and personalized interface designed to engage learners. With time-saving tools and a streamlined design, it facilitates easy and efficient teaching and learning from any device and empowers learners and instructors with in-line data and actionable insights to help them drive improvement.
"Following extensive customer engagement and collaboration, we have significantly invested in the next generation of Blackboard Learn. We turbocharged development to create powerful new features that meaningfully deepen the learning experience for both instructors and learners around the world," said Anthology Chairman and CEO Jim Milton. "Achieving recognition as a SIIA EdTech CODiE Awards 2023 finalist is affirmation that our team's dedication to providing the most intuitive and empowering educational experience is paying dividends."
More than 200 new features in Blackboard Learn are powering the next generation of learning experiences. Informed by data, features like Holistic Student Overview provide a comprehensive view of a student's activity, progress, and performance. For instance, expanded visibility allows instructors to quickly identify at-risk learners and proactively support them when they need it most. Blackboard Learn was the first LMS to market with built-in features that empower self-expression and has transformed the test-taking experience with tools to reduce test anxiety like the ability to hide timers, reminders for unanswered questions, question filtering, and auto-save functionality. Blackboard Learn provides instructors with greater control over test displays and behaviors, enhancing assessment experiences through inline file rendering and customized feedback visibility. 
"The 2023 CODiE Award finalists highlight the products and people who are out in front, leading their industries forward," said SIIA President Chris Mohr. "These honorees continue the proud tradition of CODiE Award finalists recognizing the most impactful products, services, and leaders of their time, setting a foundation for the next generation of innovators. Congratulations to all who received this well-earned acknowledgment."
The SIIA CODiE Awards are the industry's only peer-recognized awards program. Finalists are determined by industry experts. CODiE Award winners will be announced during the Virtual Celebrations with the Ed Tech Award Celebration on June 22 at 1:00 p.m. EST. Details about each finalist are listed at siia.net/codie/codie-finalists.
About the SIIA CODiE™ Awards
The SIIA CODiE Awards is the only peer-reviewed program to celebrate the vision, talent, and advances in building quality products in the Tech Industry. Since 1986, thousands of products, services and solutions have been recognized for Leading Innovation and Achieving Excellence. For more information, visit https://siia.net/CODiE.
About Software and Information Industry Association (SIIA)
SIIA is the only professional organization connecting more than 700 data, financial information, education technology, specialized content and publishing, and connects learners and educators. Our diverse members manage the global financial markets, develop software that solves today's challenges through technology, provide critical information that helps inform global businesses large and small, and innovate for better communication across the information ecosystem.
About Anthology
Anthology offers the largest EdTech ecosystem on a global scale for education, supporting more than 150 million users in 80 countries. With a mission to provide dynamic, data-informed experiences to the global education community through Anthology Intelligent Experiences™, we help learners, leaders and educators achieve their goals by offering over 60 SaaS products and services designed to advance learning. Discover more about how we are fulfilling our mission for education, business and government institutions at www.anthology.com.