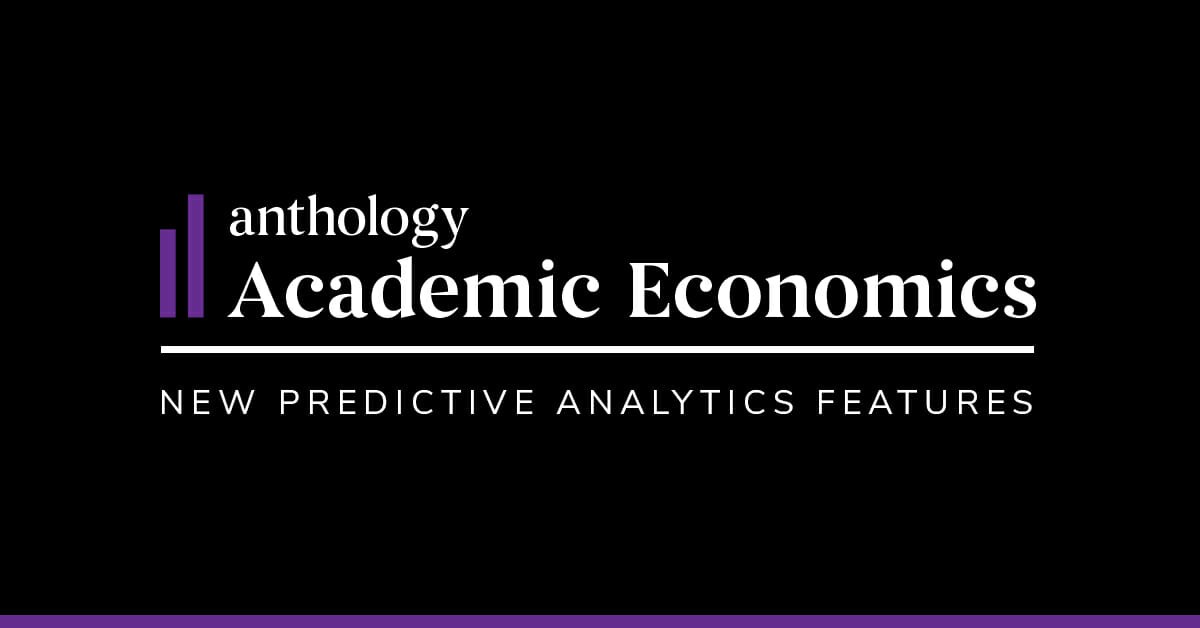 Anthology's Financial Review Solution for Higher Education Adds Predictive Analytics Capabilities
Future Scenario Planning Included as Part of a Recent Product Release for Anthology Academic Economics Solution
Boca Raton, Fla. — May 04, 2021 — Anthology, a leading provider of proven higher education solutions that support the entire learner lifecycle, announced today that Anthology Academic Economics, a tool aiding higher education institutions in making academic program financial decisions based on comprehensive data, has added a number of exciting new features in its latest product release, including detailed breakdowns of data by campus, courses and programs, and a much anticipated predictive analytics feature.
"With Scenario Planning we're giving our higher education customers a sneak peek into their economic future," said Monika Arntz, Product Manager, Analytics at Anthology. "It's something we know they've been waiting for, and we're thrilled to be able to deliver the answers to all the possible 'what if' scenarios that can lead to better decision-making."
Recent updates to the Academic Economics tool allow Anthology's higher education customers to make easy comparisons between academic programs and courses, showing how they compare financially across the board. From there, they can visit the new Scenario Planning section to see how strategic, data-informed changes can impact their future economic scenarios. This much-anticipated predictive analytics feature allows institutional leaders to forecast the effects of a future tuition rate change, updates to the faculty coverage ratio, and much more.
Additional product updates, all based on feedback received from existing Anthology customers, include multi-campus breakdowns and comparative analyses, as well as more straightforward comparison graphs that analyze Net Tuition Revenue by students per academic program, revenue and expenses by program, and Tuition Discount Rate by program.
All of these dense and often disconnected figures are presented in a series of easy-to-follow dashboards and visualizations, equipping institutional leaders with invaluable resources to spark clear and meaningful conversations with department chairs, faculty members and other institutional decision-makers. The tool can aid in identifying operational improvements through trend reporting and also allows for quick and easy comparisons year on year.
Anthology Academic Economics is one of a series of robust data analysis and reporting tools in Anthology's portfolio geared specifically toward higher education. An ever-growing source of on-campus financial intelligence, the tool empowers institutional leaders to make data-informed decisions that ensure educational resources are being effectively allocated and operations are running at efficient cost to value. Additional product updates are expected this summer.