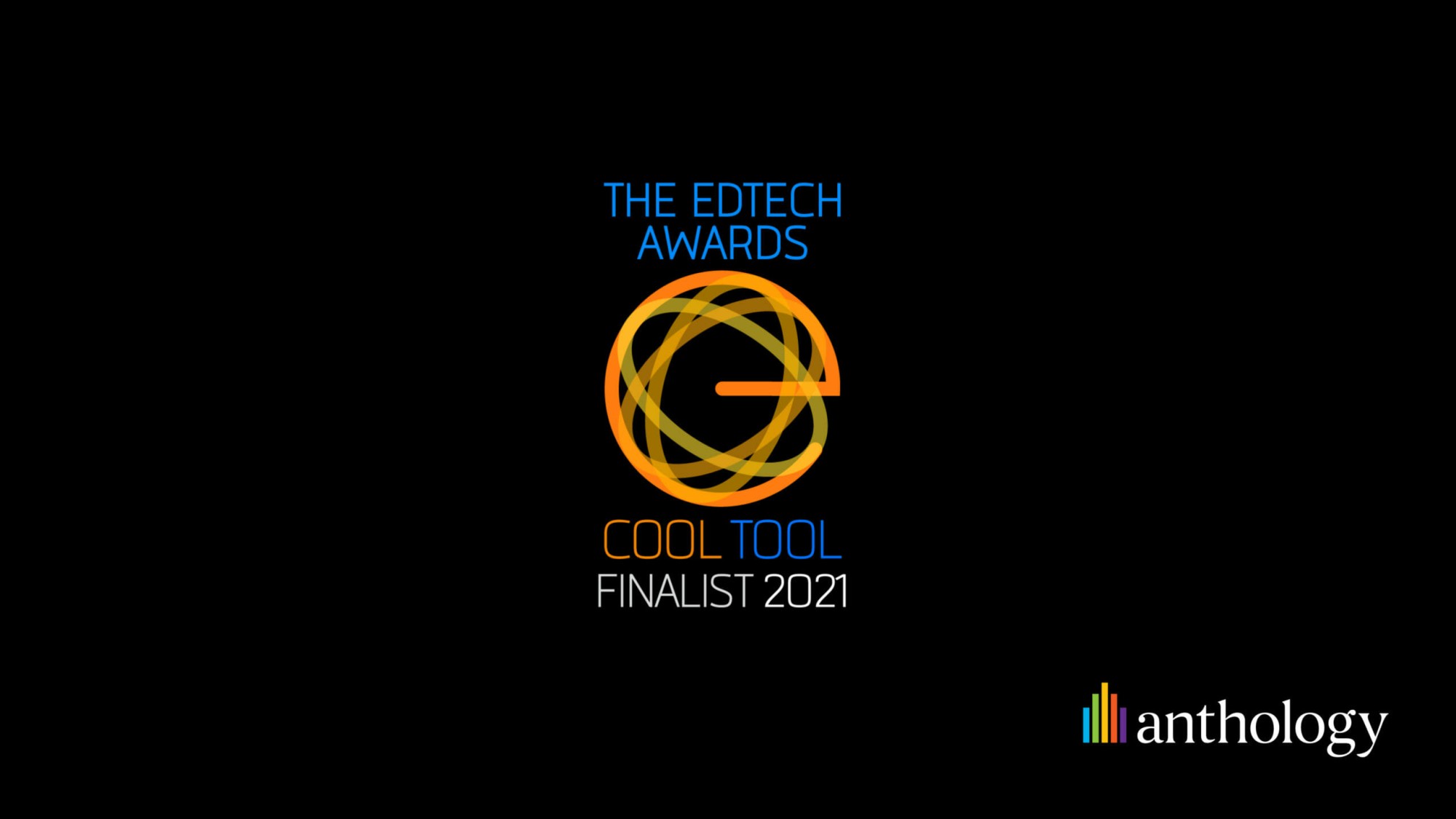 EdTech Digest Recognizes Anthology Solutions and Names Milestone a Winner
Anthology solutions are named winner and finalists in The EdTech Awards 2021 Cool Tools category
Boca Raton, Fla. — April 7, 2021 — Anthology solutions have been named as both winner and finalists in this year's EdTech Awards 2021, presented by EdTech Digest. With several nominations in the Cool Tools category, Anthology walked away as winner for "Badging/Credentialing Solution," with Anthology Milestone, its advanced Skills and Achievement solution. Additional nods were given to Anthology's powerful workforce development tool, CampusNexus Occupation Insight (now Anthology Occupation Insight), and cloud-based student information system, CampusNexus Student (now Anthology Student); with both solutions named as finalists in the respective "Career Planning Tool" and "Student Information System Tool" categories.
"I'm proud of the way our products have helped push our institutional partners forward, empowering them with the connected data and tools to achieve their existing goals and also to help them realize new ones," said JD White, Chief Product Officer for Anthology. "This acknowledgment by The EdTech Awards validates Anthology's mission to transform higher education through the power of innovation and technology."
With Anthology Milestone, winner of the "Badging/Credentialing solution" Cool Tool category, learners are granted the ability to verify and showcase their skills and accomplishments. In order to improve both student engagement and skill development management, the solution features pathways and outcomes that can be aligned to help learners better articulate and understand those skills as they transition into the next stage of their educational journey.
"After a year like no other, to all those innovators, leaders, and trendsetters in K-12, higher ed, and workforce learning staying connected, productive, persistent and getting us closer despite all challenges: we salute you," said Victor Rivero, Editor-in-Chief of EdTech Digest and overseer of The EdTech Awards.
The EdTech Awards were established in 2010 to recognize, acknowledge and celebrate the most exceptional innovators, leaders, and trendsetters in education technology. They recognize people in and around education for outstanding contributions in transforming education through technology to enrich the lives of learners everywhere. Featuring EdTech's best and brightest, the annual program shines a spotlight on cool tools, inspiring leaders and innovative trendsetters across the K-12, Higher Education and Skills and Workforce sectors.
For a full list of this year's finalists and winners visit: https://www.edtechdigest.com/2021-finalists-winners/