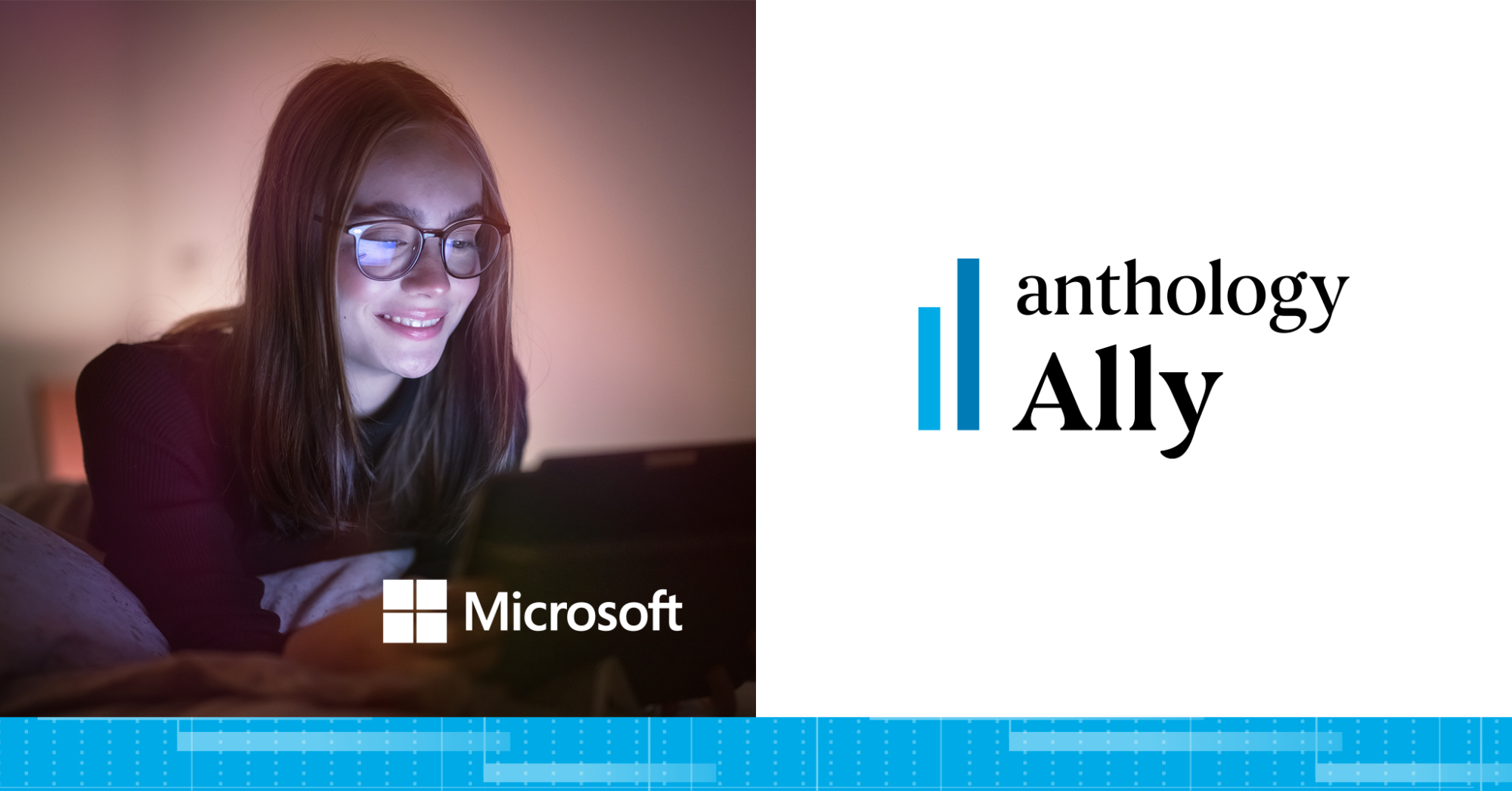 Microsoft Immersive Reader is Now Available for Anthology Ally, Making Learning More Accessible to All
Today we are excited to announce that Microsoft Immersive Reader is now available to all Anthology Ally for LMS clients to make content more inclusive and accessible for students. Anthology Ally is an innovative solution that enables institutions to create truly inclusive education experiences by making digital course content more accessible for all learners. By addressing the broadest range of digital materials within the Blackboard Learn LMS, Ally helps institutions reach their main objectives and goals for accessibility and inclusion. This integration was developed based on client feedback following the launch of Microsoft's Immersive Reader as a Cognitive Service in 2020.
"Microsoft and Anthology's partnership is empowering students with more flexibility and choice to help them better engage with digital course content," said Mike Tholfsen, Principal Product Manager, Microsoft Education. "Together, we are focused on advancing education for the global community of learners and that starts with making sure that all students have access to a teaching environment that meets their needs."
"Microsoft Immersive Reader is a strong addition to our Alternative Formats roster, as it underpins our goals of providing students with more choices in how they engage with content and helping institutions progress as they work to create more inclusive and equitable learning environments," said Ivan Herrera, Product Manager for Anthology Ally. "We're proud of Anthology's continued focus on delivering new technology that helps institutions deliver on their commitment to accessibility and inclusion."
Immersive Reader will now be one of Ally's Alternative Formats, which makes it easy for clients using Ally to enable the Immersive Rader on any content in Blackboard Learn. All of the capabilities built into the Immersive Reader will be available to Anthology Ally clients beginning in August 2022.