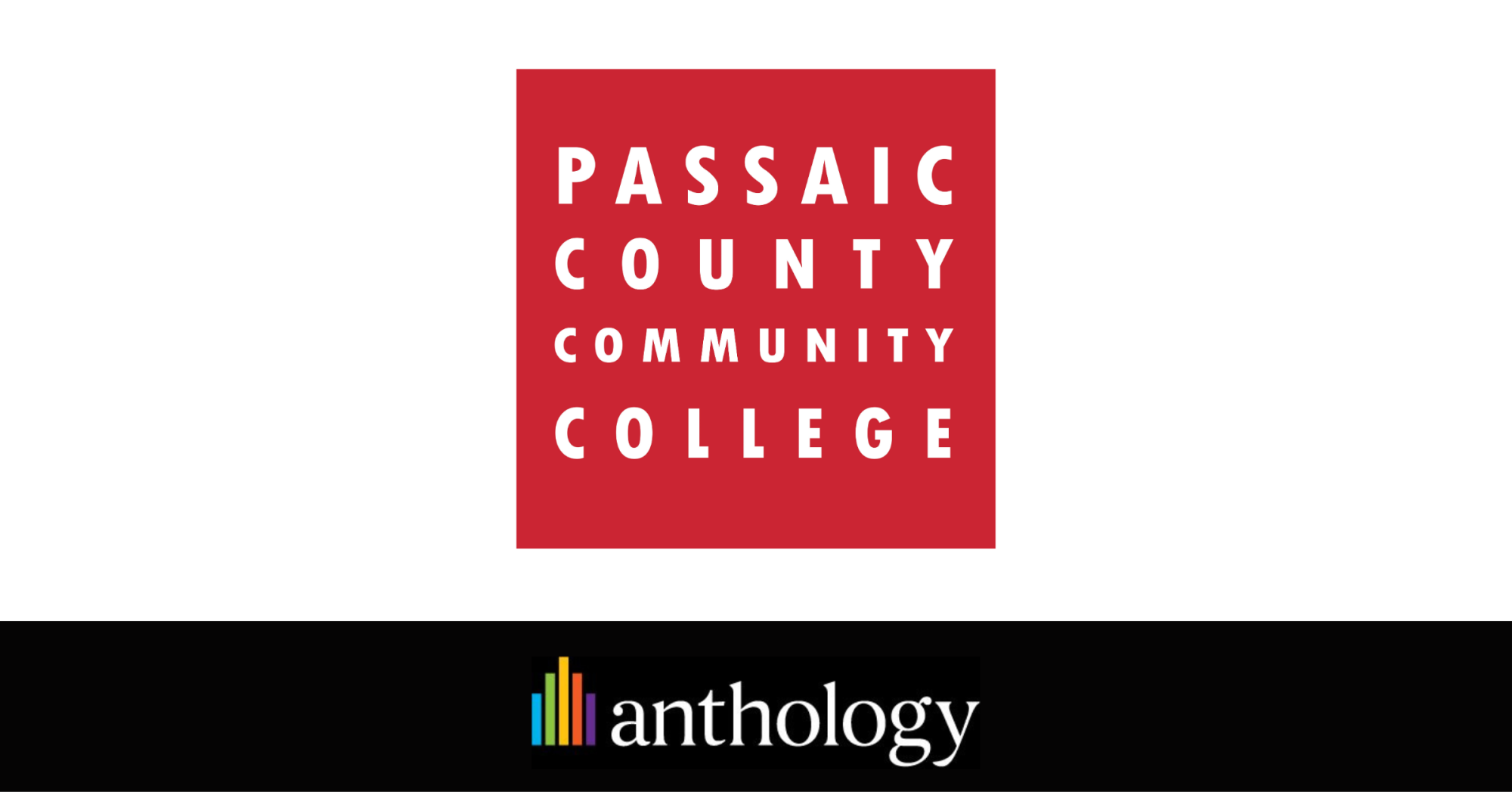 Passaic County Community College Selects Anthology EdTech Ecosystem to Replace Legacy ERP
Innovative New Jersey community college expands existing partnership to deploy full enterprise stack, including Anthology Student, Reach in support of Passaic's strategic vision
BOCA RATON, Fla., August 15, 2023 - Anthology, a leading provider of education solutions that support the entire learner lifecycle, today announced Passaic County Community College (PCCC) will deploy Anthology's full Enterprise Resource Planning (ERP) ecosystem, empowering PCCC to build a learner-centric experience, streamline administrative processes, and increase institutional flexibility. Anthology's solutions will serve as a catalyst to support PCCC in achieving strategic objectives to increase student completion, align pathways with student needs, ensure the effectiveness of educational offerings, and other critical goals designed to improve the student experience.
"We were looking for a true partner, committed to our vision and one that understands the community college market," said Dr. Steven M. Rose, President of Passaic County Community College, a northern New Jersey institution that serves 10,000 students across four campuses. "Anthology's innovative, client-focused solutions coupled with their outstanding professional services team will help our learners thrive during their time with PCCC and into the next chapter of their career journeys. Expanding our relationship to tap Anthology's ecosystem of solutions is the next step in providing the best experience for our learners."
Along with PCCC's current use of Blackboard Learn by Anthology, Anthology Ally and additional services, the deployment of Anthology ERP solutions – Anthology Student, Anthology Finance and Anthology Human Capital Management (HCM) —will simplify and streamline the academic journey for learners while delivering automated processes that help reduce costs, mitigate risk and enable administrators to spend time on the activities that drive the greatest value. Anthology Student's industry-leading support for both traditional term-based and non-credit programs was an important factor in PCCC's selection process as this dual experience is critical for institutions looking to expand their offerings. 
Anthology's ERP solutions, together with critical engagement solutions like Anthology Reach, Engage and CourseEval Assessment Management, will provide dynamic, data-informed experiences to help learners and educators can achieve their goals.
"Community colleges are on the cutting edge, experimenting and innovating to deliver an attainable, affordable education," said Anthology President of Global Markets Joe Belenardo.
After a comprehensive review, PCCC selected Anthology to replace their legacy solution, Ellucian Colleague. 
About Anthology
Anthology offers the largest EdTech ecosystem on a global scale for education, supporting more than 150 million users in 80 countries. With a mission to provide dynamic, data-informed experiences to the global education community through Anthology Intelligent Experiences™, we help learners, leaders and educators achieve their goals by offering over 60 SaaS products and services designed to advance learning. Discover more about how we are fulfilling our mission for education, business and government institutions at www.anthology.com.