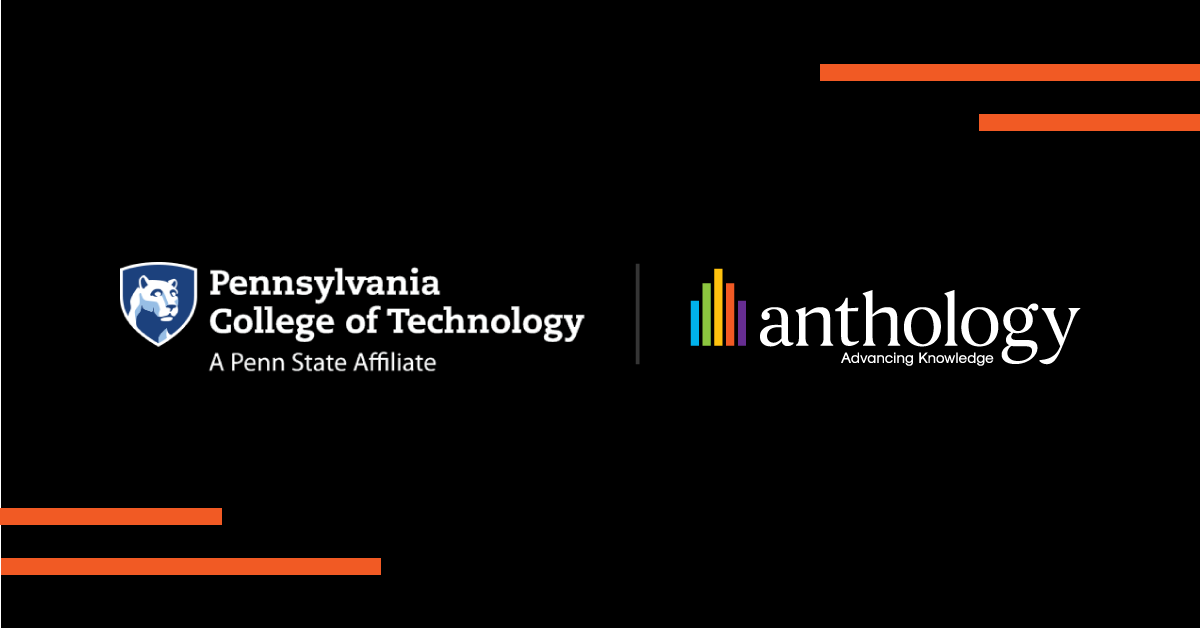 Pennsylvania College of Technology Elevates Hands-On, Student-Centered Approach with Selection of Anthology Solutions
Scalable, Cloud-Based Enterprise Resource Planning Platform Encompasses Comprehensive Student Journey from Recruitment Through Graduation and Beyond
Boca Raton, Fla. — August 24, 2021 — Anthology, a leading provider of proven higher education solutions that solve complex challenges associated with the entire learner lifecycle, today announced that Pennsylvania College of Technology (Penn College) has selected its suite of solutions supporting the full student journey—from initial recruitment through graduation and beyond. Penn College chose Anthology to replace a series of outdated systems.
Meeting its needs for a cloud-based, modern and secure ERP platform built on decades of higher education best practices, Penn College will implement Anthology's Student, Finance & HCM, Payroll, Student Verification, Reach, Occupation Insight, and Raise solutions. Anthology's platform will support the college's vision of delivering hands-on education led by skilled faculty in a student-centered environment that fosters lifelong learning and a community of respect.
"We are pleased to partner with Anthology for the implementation of our new Enterprise Resource System," said Penn College President Davie Jane Gilmour. "The new ERP calls on Anthology's innovative suite of solutions to address our complex campus-wide data demands with a single integrated and robust platform. We anticipate it will answer challenges posed by our aging current system and transform many day-to-day tasks for users across campus."
As a public, nationally recognized applied technology college founded more than 100 years ago in Williamsport, Pa., Penn College is a special mission affiliate of Penn State. The institution offers certificate, associate, baccalaureate and graduate degree programs in more than 100 fields of study across three schools: Business, Arts & Sciences, Engineering Technologies, and Nursing & Health Sciences.
"As Penn College transforms its systems to enable a more streamlined data approach driving actionable, student-centric decisions, Anthology is proud to provide the technology driving more proactive student engagement and effective campus-wide communication," said Jim Milton, chairman and CEO of Anthology. "We look forward to delivering a greatly enhanced student, faculty and staff experience as well as providing the necessary tools to meet increasing demands for accountability by accreditation, funding agencies and regulatory compliance."
Designed to harness the collective power of world-class technologies like Microsoft Azure, Microsoft Dynamics 365, and Microsoft Power BI, Anthology's integrated suite of solutions enables higher education leaders to create more connected campuses for student and institutional success. Delivering on its mission to revolutionize higher education, Anthology's innovations are designed based on decades of higher education expertise and enable 24/7 institutional access to all information, reports and analytics to empower informed faculty and staff decision making from anywhere.