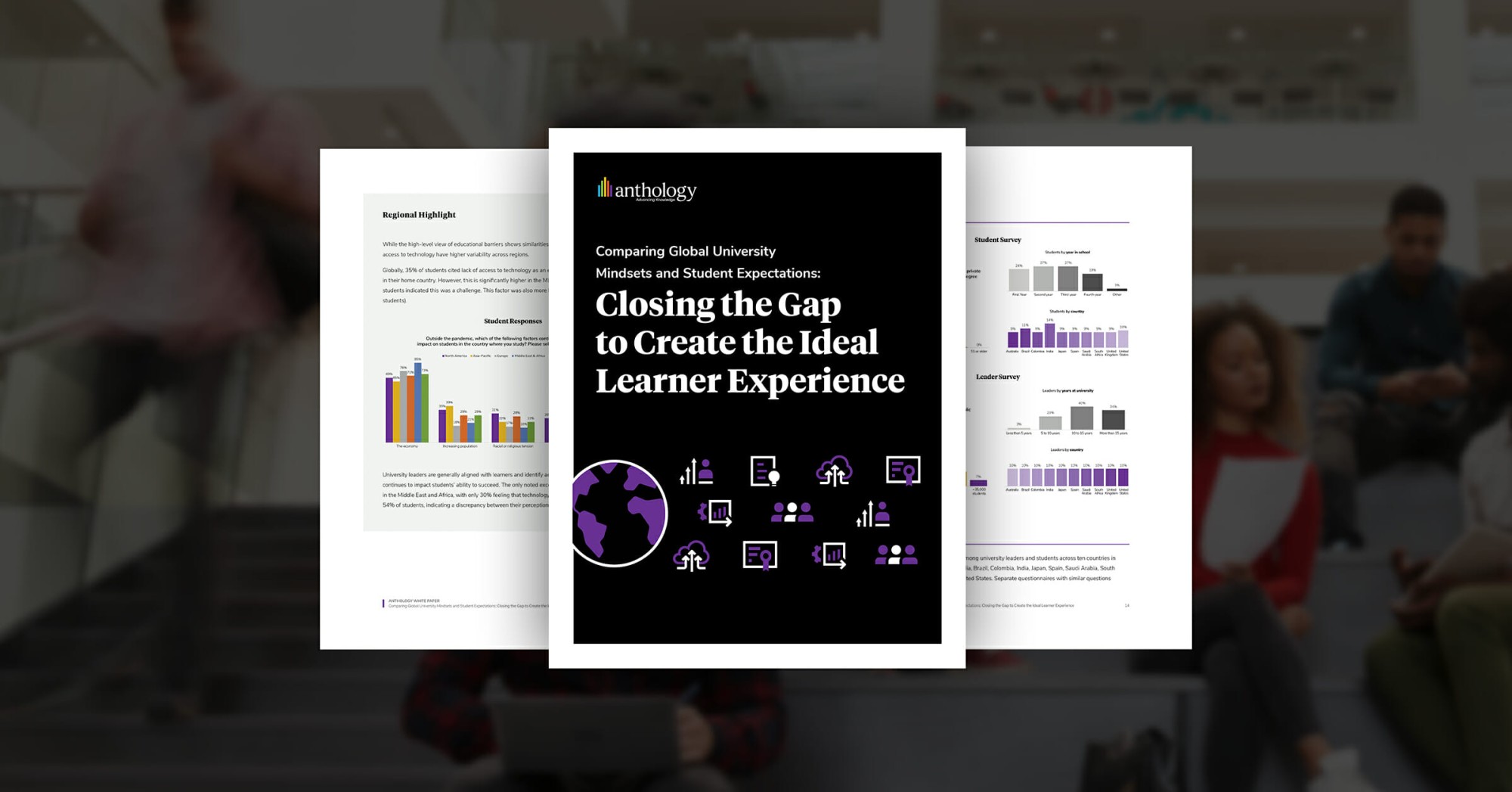 Comparing Global University Mindsets and Student Expectations: Closing the Gap to Create the Ideal Learner Experience
The higher education ecosystem has prioritized digital transformation for years, but the pandemic catalyzed and accelerated transformation efforts. In parallel, student expectations have also shifted dramatically, deepening a gap between how universities approach digital learning and what students seek in their individual learner experience.
As universities plan ahead to meet the needs of tomorrow's students, Anthology surveyed more than 5,000 learners and university leaders across 10 countries to analyze key themes around technology, student support, and other critical topics to help inform the direction of global higher education.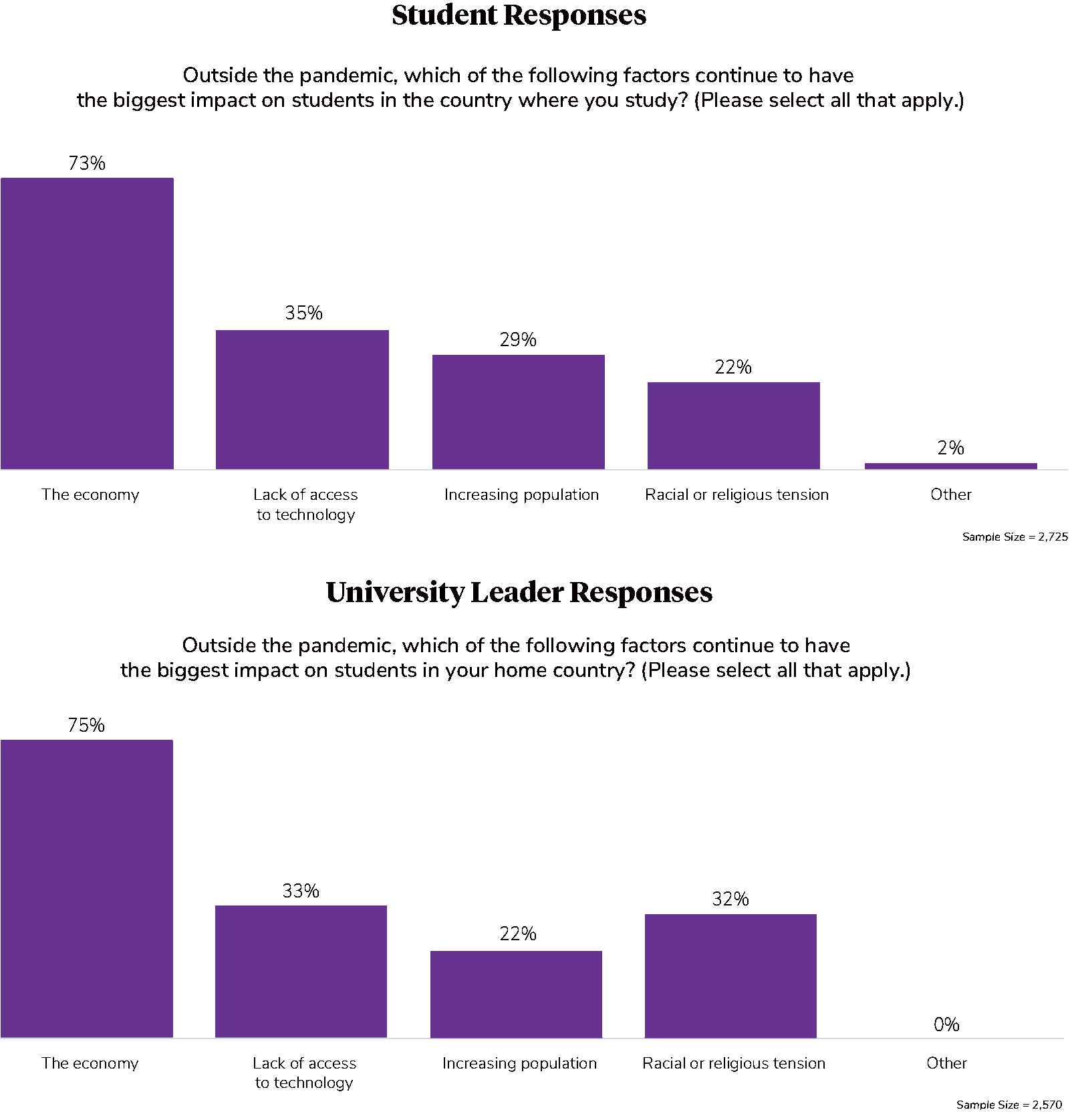 Get the Full Analysis
Download the full white paper to learn more about how student expectations align with university mindsets and key considerations for the future of higher education.