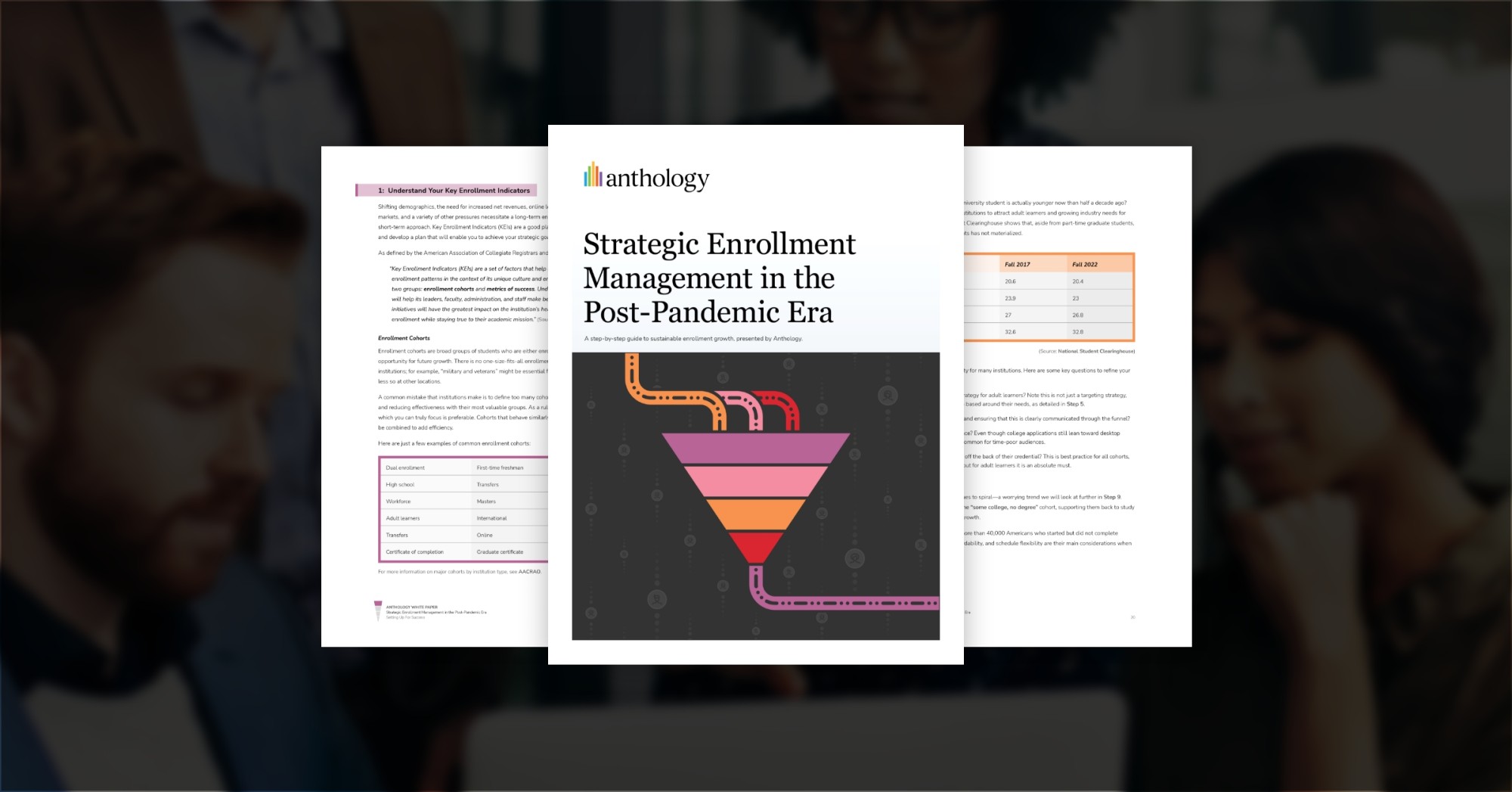 Strategic Enrollment Management in the Post-Pandemic Era 
The pandemic has exacerbated a broader trend of enrollment decline for many institutions, while the so-called "demographic cliff" means that from 2025 onwards the traditional pool of high school graduates will be reduced by as much as 20%. It's little wonder that 81% of institutional leaders consider improving enrollment and learner retention a top priority for 2023.
The only answer is innovation. To drive enrollment growth, institutions will need to leverage new data sources, attract new demographics, and embrace new modalities that align with learners' goals and career aspirations.
Strategic Enrollment Management in the Post Pandemic Era is step-by-step guide to help you develop a holistic plan to recruit and retain learners. It covers the full enrollment funnel—from strategy to boosting prospects at the top of the funnel to nurturing learners through to enrollment and then supporting them through to completion—and highlights the key trends and factors that institutions need to be aware of today if they are to thrive tomorrow.