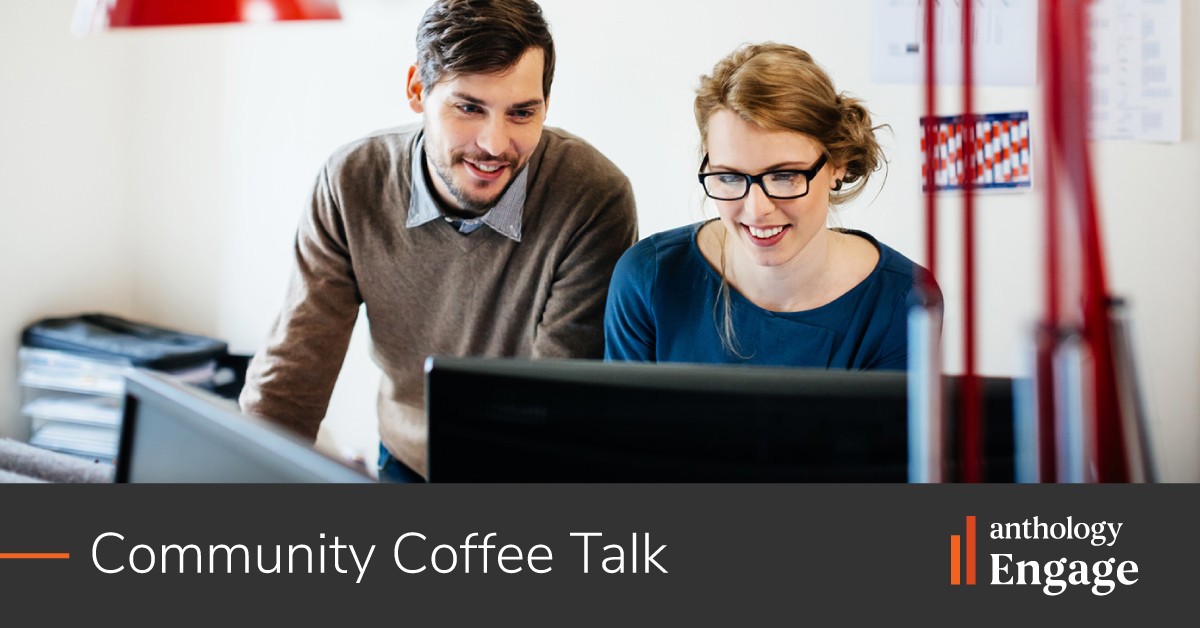 Engage Coffee Talk: Building and Maintaining Successful Co-Curricular Pathways
Whether you are looking to create your first pathway in Anthology® Engage or you are an experienced Paths administrator looking for new ways to approach the tool, the Engage team is ready to help in this Community Coffee Talk!
Watch Caitlin Kubala, senior adoption consultant, and Eric Ruelle, student engagement adoption manager, as they go over the process of creating a pathway from inception to roll-out, share best practices for creating and maintaining pathways, and review how Paths can integrate with Anthology® Milestone to create a digital credentialing program.
The team also spotlighted several pathways from our Engage clients and the various opportunities to leverage the module. Discover new ideas, explore pathway completion criteria from across the Engage community, and learn how you can start the process on your campus too!