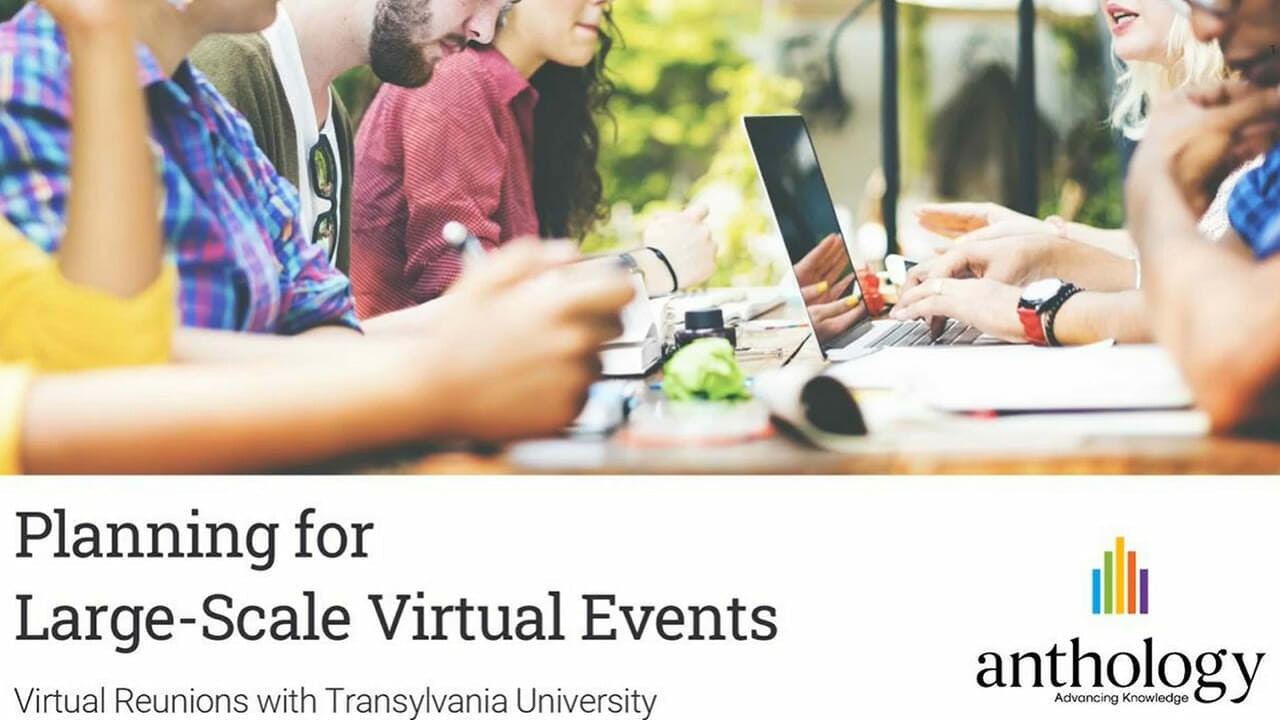 Planning a Virtual Reunion
This content was previously published by iModules, now part of Anthology. Product and/or solution names may have changed.
The first in a series, come to participate in this 30-minute conversation with Natasa Mongiardo from Transylvania University as she discusses the planning and execution of large-scale virtual events. Get tips, ideas, and strategies that you can apply at your own institution. Find out what worked, where there is opportunity for improvement, and hear about ways to engage alumni throughout the event.