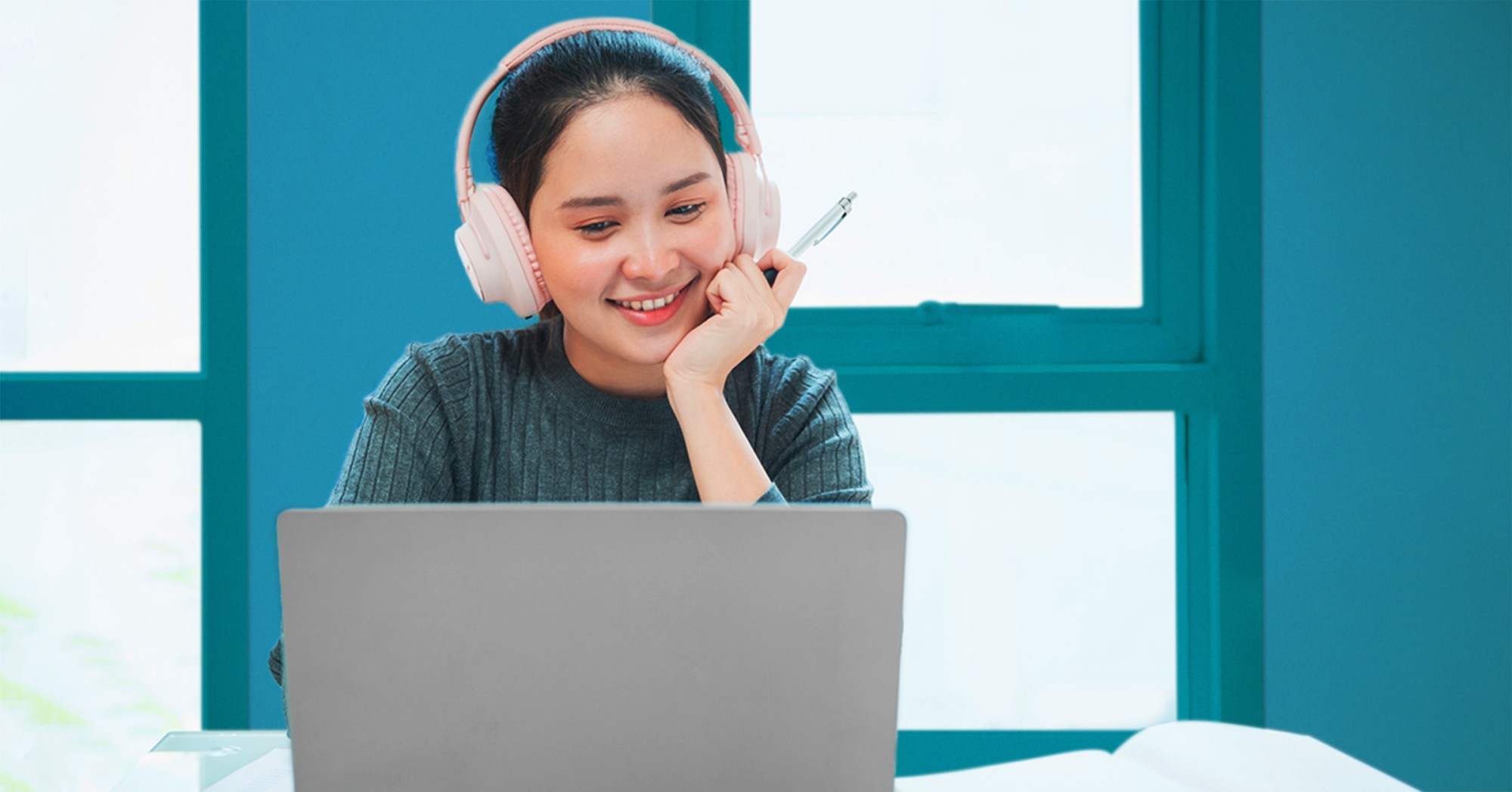 Gamification: Creating Meaningful Learning Experiences in the Digital Age
Gamification has undoubtedly come a long way since Nick Pelling coined it in 2002, and it has gained popularity since 2011, and now its presence is everywhere. Before we dive into it, let's start with a simple definition. Gamification is the principle of adding game-like elements to non-game activities [1]. The main gist is to transform the user experience by encouraging certain behaviors through integrating game elements in a particular context or activity. 
Is gamification fit for purpose in the context of online learning? 
The COVID-19 pandemic has urged a paradigm shift from the traditional face-to-face settings to online education delivery, with technology playing a pivotal role in the continuation of learning. However, learners' lack of motivation and engagement remains one of the main challenges in online learning. Attitudinal studies from literature that explored the attitudes and characteristics of learners [2] have constantly pointed out the lack of learner engagement and motivation in online education delivery [3]. Recent research by Meşe & Sevilen [4] showed that a lack of social interaction, a mismatch between course content and expected outcomes, and the organization of the learning environment, are factors influencing learner motivation in online learning. An innovative strategy such as gamification can be applied to onboard and keep learners engaged when learning online. Existing literature suggests that a well-designed and integrated gamification strategy introduced into a curriculum has considerable potential to improve understanding with regard to knowledge acquisition and application of skills. 
The concept of gamification in online learning relates to the application of game elements in the lesson design. Such game elements can be divided into three categories: dynamics, mechanics, and components [5]. Dynamics represent the highest conceptual level, including constraints, emotions, narrative, progression, and relationships. Mechanics are the middle level, which are rules that drive forward the outcome of interactions within the system. They include challenges, chance, competition, cooperation, feedback, resource acquisition, and rewards. Components are at the lowest level of the gamification process and include achievements, avatars, badges, collections, content unlocking, gifting, leaderboards, levels, points, virtual goods, etc. According to Dicheva et al. [6], points, badges, and leaderboards are the most common dominant game elements used in educational contexts. 
Beyond the points and badges and leaderboards triad, what else can be a motivational component in online learning? 
The narrative component in gamification can be explored further to create a gamified pathway for the learner. The narrative can come from stories in books or movies, and it connects with the learners in personalizing the learning by relating to the story. The narrative game element is more than just telling a story. It drives the learners through a scaffolded learning experience by creating a coherent and rewarding interaction. Aldemir et al. [7] have demonstrated the application of the narrative game element in a gamified course through a narrative inspired by the Harry Potter series. The gamified approach in the course immersed the learners (the characters) as wizards in the Harry Potter story and grouped them in the four Hogwarts-like houses. This fantastic story lets the learner start as an apprentice and become a master after achieving the learning objectives at the end of the semester. 
Leveraging LMS functionalities to bring the story alive 
In order to create a scaffolded and coherent learning experience for each student, the story starts by welcoming the learners to the course. In an LMS such as Blackboard Learn Ultra, the Announcement feature can be used to achieve this. Next, the characters of the story are introduced, which are the avatars or profile pictures in the LMS. The story unfolds with activities that are considered challenges with different levels of complexities. The activities are designed in such a way that they resemble the story. 
In Blackboard Learn Ultra, features like the conditional release of content, assessments, discussion forums, reflective journals, as well as interactive content enable the creation of more personalized learning content for learners and support them in keeping on track of their learning paths. Finally, when reaching the end of the story that is completing all the tasks, we can conclude that the learner has achieved/met all the learning objectives of the online lesson. The achievement of these activities can also be linked to receiving tailor-made badges and credentials.  
Implementing gamification in online learning is not a  one-size-fits-all solution; it is adaptive to the constructive alignment of an online course, the specific lesson design, and the delivery of that lesson.  
Our example of the narrative/storyline game element is by no means exhaustive, but perhaps a challenge or a starting point for you to begin to consider how an LMS like Blackboard Learn Ultra and additional educational applications and platforms can support you as you embark on thinking about how you want to apply gaming elements in your lesson. 
Final thoughts 
Irrespective of the conceptual level of the gamification process in an online and digital educational environment, the use of educational technologies, such as an LMS, becomes a powerful mechanism (vehicle) to help instructors make their learners' learning engaging, effective, and at the same time keep them motivated on all conceptual levels while creating an eagerness to learn more. By leveraging LMS tools and features as well as having the ability to integrate Learning Tools Interoperability (LTI), the LMS allows a traditional instructed lesson to be converted into a discoverable and reflective learning opportunity.  
To learn more about gamification in the LMS as well as other pedagogical practices to improve your learners' engagement, join our next Digital Teaching and Learning Series cohort. Learn from experts in digital education and other practitioners who are passionate about teaching.
References
[1] Deterding, S., Sicart, M., Nacke, L., O'Hara, K., Dixon, D. (2011). Gamification: Toward a Definition. Proceedings of the CHI 2011 Gamification Workshop, Vancouver, British Columbia, Canada.

[2] Boca, G.D. Factors Influencing Students' Behavior and Attitude towards Online Education during COVID-19. Sustainability 2021, 13, 7469. https://doi.org/10.3390/su13137469

[3] Martin, F. & Bolliger, D.U. (2018). Engagement Matters: Student Perceptions on the Importance of Engagement Strategies in the Online Learning Environment. Online Learning 22(1), 205- 222. https://doi:10.24059/olj.v22i1.1092

[4] Meşe, E. & Sevilen, Ç. (2021). Factors Influencing EFL Students' Motivation in Online Learning: A Qualitative Case Study. Journal of Educational Technology & Online Learning, 4(1), 11-22.

[5] Werbach K., Hunter D. (2012). For the Win: How Game Thinking Can Revolutionize Your Business. Wharton Digital Press.

[6] Dicheva, D., Dichev C., Agre G., Angelova G. (2015). Gamification in Education: A Systematic Mapping Study. Educational Technology & Society, vol. 18 (3), pp. 75– 88.

[7] Aldemir, T., Celik, B., Kaplan, G. (2017). A Qualitative Investigation of Student Perceptions of Game Elements in a Gamified Course. Computers in Human Behavior, vol. 78.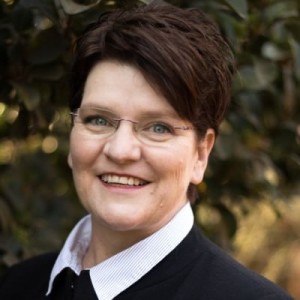 Adriana Botha, Ph.D.
Senior Educational Consultant
Anthology
Senior Educational Consultant & Facilitator for Blackboard Academy (EMEA region)
Adriana Botha, Ph.D., joined Blackboard (now part of Anthology) in 2021 as a contractor in the role of senior educational consultant and is responsible for delivering services primarily in the EMEA region as well as globally. Her portfolio revolves around digital teaching and learning training, assessment & accreditation services, learning technology planning services, and product training. 
Adriana is a teacher and educational psychologist by profession and joined the higher education landscape in 2009 as a project manager and in 2012 as deputy director for improving graduate throughput at the Sefako Makgatho Health Sciences University (South Africa). Her journey continued to the University of Pretoria (UP) in 2014-2015 as an instructional designer. Since 2016, she has worked as a senior education consultant for UP. Apart from her involvement in university-wide training and projects, her consulting services were focused within the faculty of engineering, built-environment, and IT. Her career reached an exciting peak after completing her Ph.D. in information systems (2020) in the department for informatics (UP), titled "A Learning Management System-Based Framework for Higher Education Quality Program Review." 
Over the past 11 years in the higher education environment, she honed a skillset and hands-on experience in all levels of teaching and learning, curriculum design and development, course design, assessment, academic staff development, and training. She is passionate about educational technology as part of a holistic and comprehensive solution for learner success.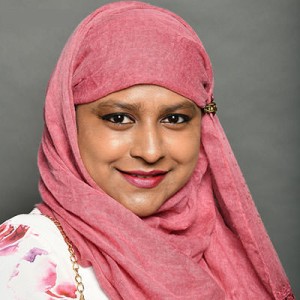 Rubeena Doomun
Lecturer in Computer Science
Open University of Mauritius
Lecturer in Computer Science, Open University of Mauritius
Ph.D. candidate with a research focus on gamification
Rubeena Doomun is a lecturer in computer science at the Open University of Mauritius, responsible for designing and delivering IT curriculum in open and distance learning. She graduated with first-class honors BSc in computer science & engineering in 2009 at the University of Mauritius. She earned the Commonwealth Association for Science, Technology, Engineering and Mathematics Educators (CASTME) scholarship from the University of Westminster, London, to pursue a master's in computer science in 2010. She is currently working on her Ph.D. in "Gamification for Behavioral Change in Online Learning" at the Open University of Mauritius. Her research areas and interests are pedagogical innovations, learning analytics, gamification, and digital badges in education. She is also interested in merging design-thinking principles with curriculum development and the application of emerging technologies to adapt content to student behaviors and preferences. Rubeena is also a Fellow of Advanced Higher Education, UK, and a Blackboard-certified practitioner.