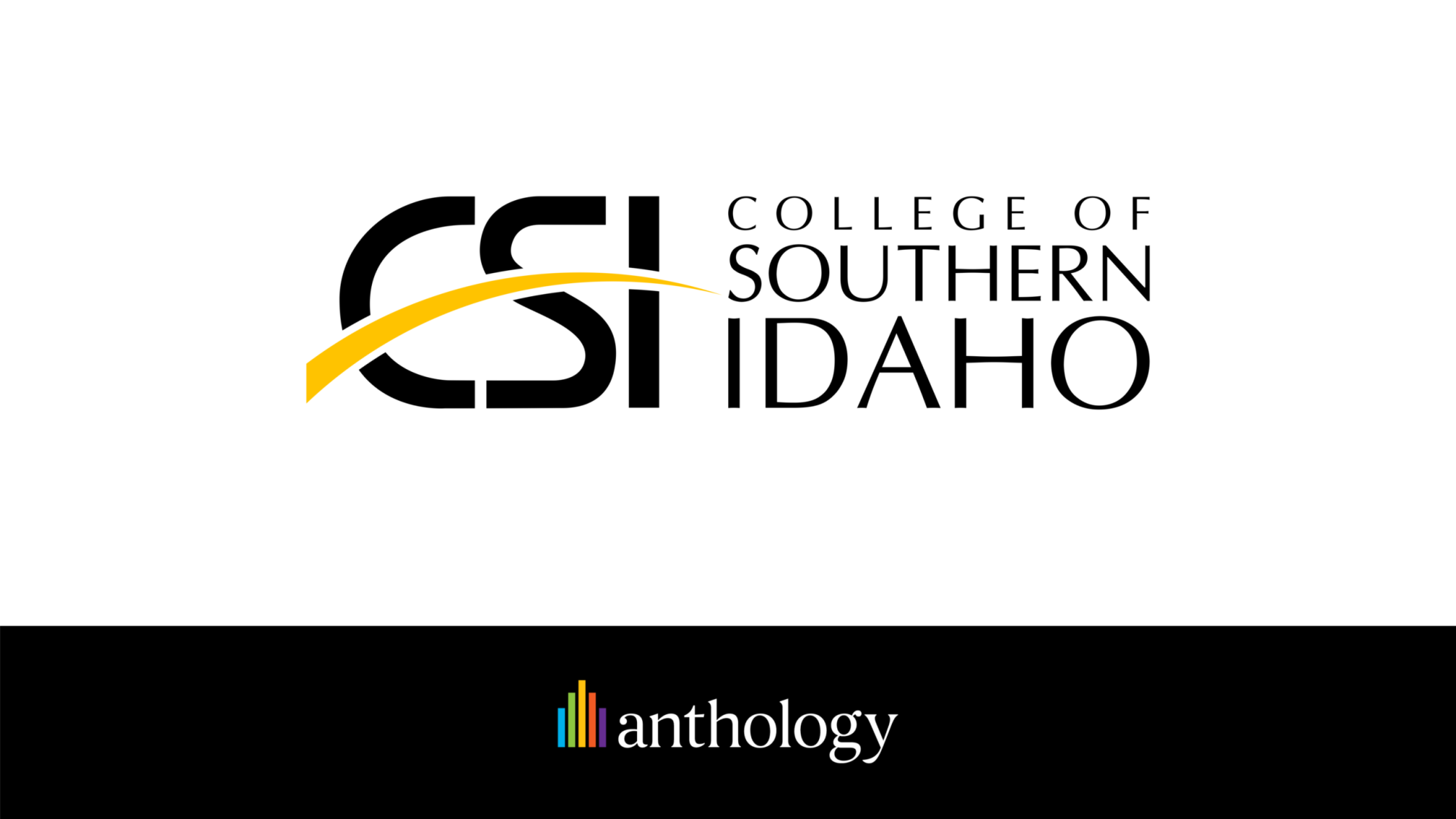 College of Southern Idaho Selects Anthology's Full Solutions Suite to Deliver Connected, Student-First Experience Across Campus
Progressive, Student-Centric Community College Invests in Anthology's Transformational Solutions, Built on Microsoft Azure, for Robust Student Recruitment, Enrollment, Financial Aid, Learning Outcomes, Campus Effectiveness and Career Preparation
Boca Raton, Fla. — April 6, 2021 — Anthology, a leading provider of proven higher education solutions that support the entire learner lifecycle, announced today that College of Southern Idaho (CSI) has selected its comprehensive solutions suite to engage students throughout their education journeys and ensure a fully connected student experience.
Replacing an outdated and inefficient group of products with state-of-the-art, streamlined technology, CSI will implement Anthology's CampusNexus Student, Engage, Finance, HR, Student Verification and Occupation Insight solutions (now Anthology Student, Anthology Reach, Anthology Finance & HCM, Anthology Student Verification and Anthology Occupation Insight), as well as its Campus Labs Academic Economics, Milestone, Course Evaluation and Engage solutions (now Anthology Academic Economics, Anthology Milestone, Anthology Course Evaluations and Anthology Engage) for campus effectiveness.
"Our top initiative is fostering strong connections with our students from their initial moment of curiosity through enrollment, coursework, student life activities and career preparation. Built on the trusted Microsoft stack, Anthology's solutions are student-centric and accommodate our heavy dual credit needs," said Dr. L. Dean Fisher, President of CSI. "As we are dedicated to providing consistent and complete student support at all times, we needed a new level of innovation to serve our broad student population both on campus and online."
CSI currently uses Microsoft technology and during the selection process began exploring enterprise-wide solutions that were a member of the Microsoft partner network and had proven integrations. Anthology's CampusNexus and Campus Labs solutions are built using Microsoft Dynamics 365, Microsoft Azure, and Microsoft Power BI, and are designed to harness the collective power of world-class technologies. One example is the visualization and analytics aspect of how the Microsoft platform will empower informed decision making across campus.
Using the cloud-based, mobile-enabled suite, institutions have 24/7 access to their accounts and information. Faculty and staff teams are able to use enterprise-wide data to power reports and analytics from anywhere.
"We look forward to helping CSI establish a fully connected campus in support of their strategic initiatives including continuing to build on its impressive student retention and enrollment numbers – this is achieved by a stable and efficient experience from recruitment and enrollment initiatives to academics and all business offices," said Jim Milton, CEO of Anthology. "Our holistic solutions were purposefully built to enable pathways across multiple departments that center around the student experience and extend institutions' value with improved learning outcomes and elevated student success."
"Microsoft continues to enhance the core suite of solutions available to higher education institutions," said Jamie Harper, vice president, Education, Microsoft. "Our relationship with Anthology allows institutions like CSI to worry less about maintenance and more about developing an atmosphere of student-centricity."
About College of Southern Idaho
Located in Twin Falls, Idaho and established in 1965, College of Southern Idaho is a progressive two-year public community college offering state-of-the-art facilities situated on a 315-acre campus. As one of the fastest growing institutions in Idaho, CSI has more than 12,600 students and offers over 120 degrees and certificates spanning both academic and technical programs. The college also serves over 7,000 community learners who participate in courses for personal development, workforce training, personal enrichment, GED, and college preparation.