Empower Instructors with AI
Easily build course structure, assessments, rubrics, and more with the new AI Design Assistant, developed in partnership with Microsoft and exclusively available in Blackboard®️ Learn Ultra.

Strategically designed to
support instructors
The AI Design Assistant was created in accordance with Anthology's Trustworthy AI framework, and makes Blackboard Learn the first major LMS to leverage generative AI capabilities to benefit instructors and instructional designers. With instructors in control, the AI Design Assistant uses artificial intelligence to streamline the course building process, giving subject matter experts a head start on creating engaging, effective Learn Ultra courses.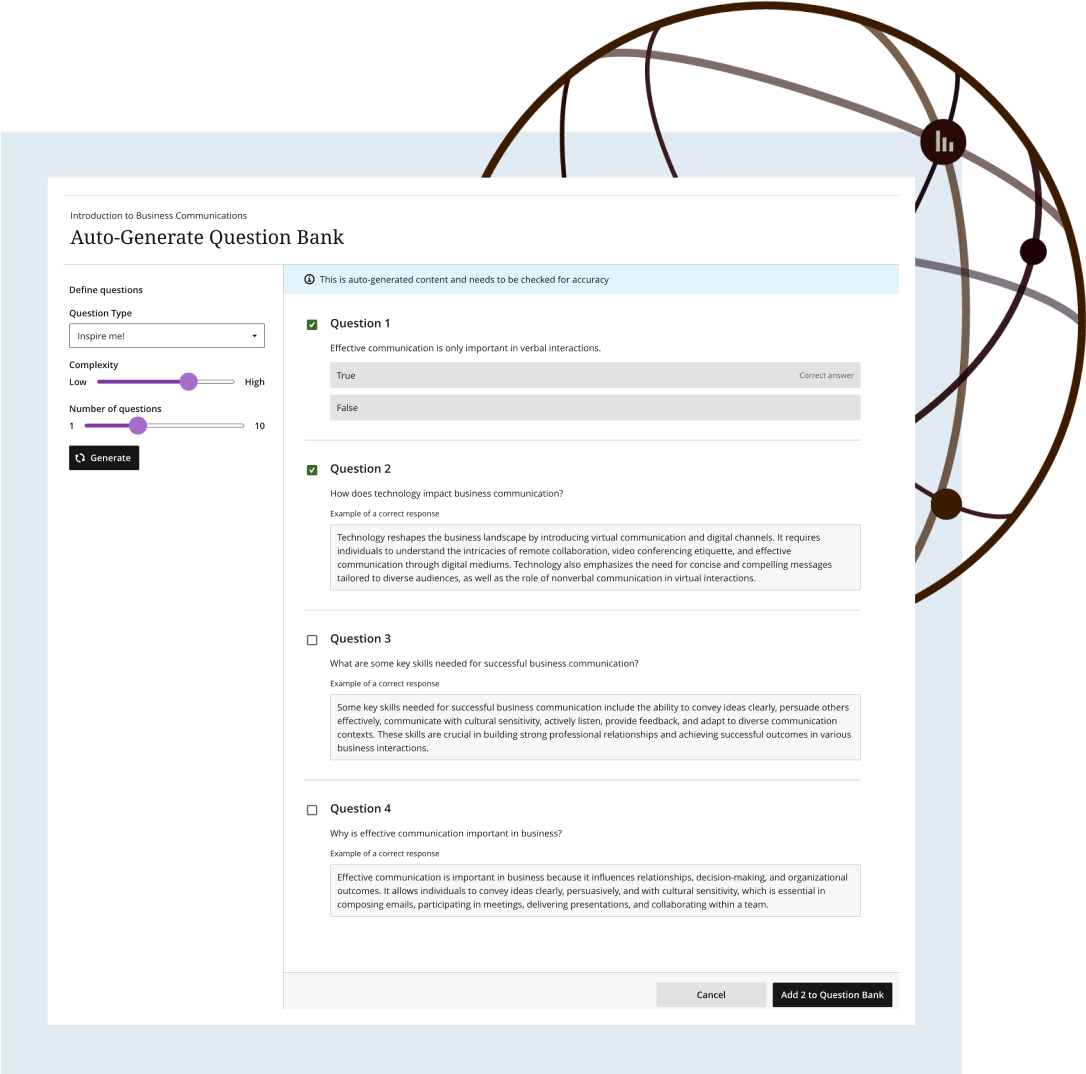 More time for what's most important:
teaching
Using simple inputs like a course name, description, or learning objectives, the AI Design Assistant can help with:

Simplifying course creation
The AI Design Assistant can recommend the structure of a course, along with titles for modules, descriptions, and even images based on course content, freeing instructors up to do what they do best – teach!

Content-based test generation
AI-powered algorithms analyze a document's content and quickly generate a diverse set of questions, which the instructor can review and edit to assess knowledge and understanding.

Rubric creation
Standardizing the rubric creation process with AI ensures consistency and fairness in evaluating student performance, in just a fraction of the time.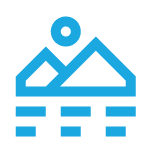 Royalty-free image sourcing
The AI Design Assistant provides royalty-free image recommendations based on the context of a course or document - so no more hunting for good visuals to make courses more engaging, and no need to worry about copyright infringement, either!
Seamlessly embedded in, and standard with, Blackboard Learn Ultra
Smoothly integrated within existing workflows, the AI Design Assistant inspires and streamlines instructor workflows, saving them time when building engaging courses. And the best part? It comes standard with Blackboard Learn Ultra.
Want to Learn more? See this real-time demonstration of the AI Design Assistant in action. With just a few inputs, the AI Design Assistant helps our instructor turn a blank slate into a Learn Ultra course with modules, test questions, and a rubric–in less time than it takes to drink a cup of coffee.
Interested in upgrading your LMS?
Ready to see how Blackboard Learn + AI Design Assistant can help you?