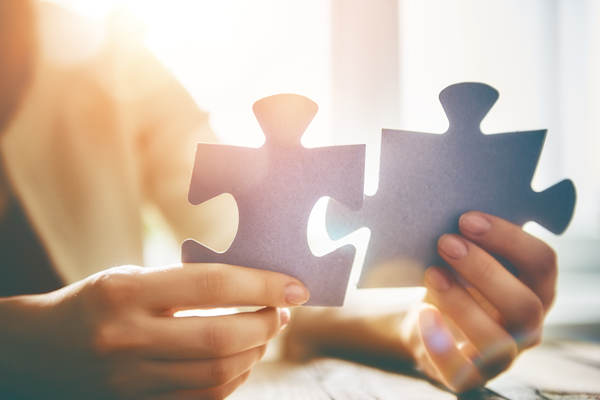 Alumni and Student Engagement: Is There a Link?
This content was previously published by iModules, now part of Anthology. Product and/or solution names may have changed
Institutions are increasingly tracking student involvement and participation information in co-curricular organizations, for several reasons, including retention, co-curricular transcripts, and more. Another reason? This information can be an indicator of potential alumni engagement. In fact, one research study found that alumni who participated in one or more student activities were 154% more likely to participate in alumni programming than those who did not [1]. While many of us may have expected to see higher alumni engagement among those who were engaged as students, this is a high percentage. Anthology research in this area continues to show the link between student engagement and a higher likelihood of engaging after graduation, with similar trends seen across multiple engagement scoring customers. Results of an in-depth study we conducted showed that alumni who engaged as students were 300% more likely to participate in alumni events, and nearly 10 times as likely to make a gift to the institution, than alumni who were not involved in student organizations within three years of graduation.
What does this mean for you? First, it is more important than ever to gather data on student engagement, whether that is through a partnership with student affairs, or through gathering information from graduating students as part of an exit-type event or survey. The student affairs organization at your institution may already be using a platform to track student organization participation, making it easier to leverage this data for alumni engagement, and helping to ensure that the data is accurate.
Once you have the data available, what's the next step? Ideally, the data would be available shortly after graduation, allowing you to immediately connect with those alumni who were most engaged, to maintain their level of engagement. Consider asking them to serve on committees or provide feedback on potential events and programs, or to become a volunteer in other ways. Building relationships with these individuals early will help to ensure their ongoing connection with their alma mater. This data can also help identify groups of graduates to focus on. Perhaps you'll see that alumni who participated in a certain student organization are more engaged than others – we see differences by organization each time we look at this type of data. That can help your team identify potential affinity programming. Finally, it is an additional way to segment your communications, taking into account whether a graduate was involved in student organizations or not – different messaging to these populations may make sense based on the communication. You'll also likely see stronger open and engagement rates from those who were engaged.
While sometimes challenging to get, student engagement information for your graduates can help refine your engagement approach, while also helping to identify the groups to place your focus.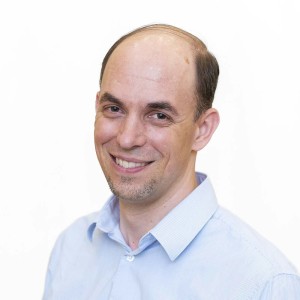 Mirko Widenhorn, Ed.D.
Senior Director of Engagement Strategy
Anthology
Mirko Widenhorn, Ed.D., is senior director of engagement strategy at Anthology. Widenhorn joined the Anthology team in 2013, bringing more than 11 years of higher education experience to the organization. Prior to Anthology, he was the director of alumni relations and annual giving at Wilkes University. Now serving as the senior director of engagement strategy, he works closely with clients on engagement scoring, while also focused on thought leadership for higher education. Widenhorn is a Drew University graduate and completed his Ed.D. in higher education administration at Wilkes University, focusing on whether giving differs based on participation in different types of alumni programming.