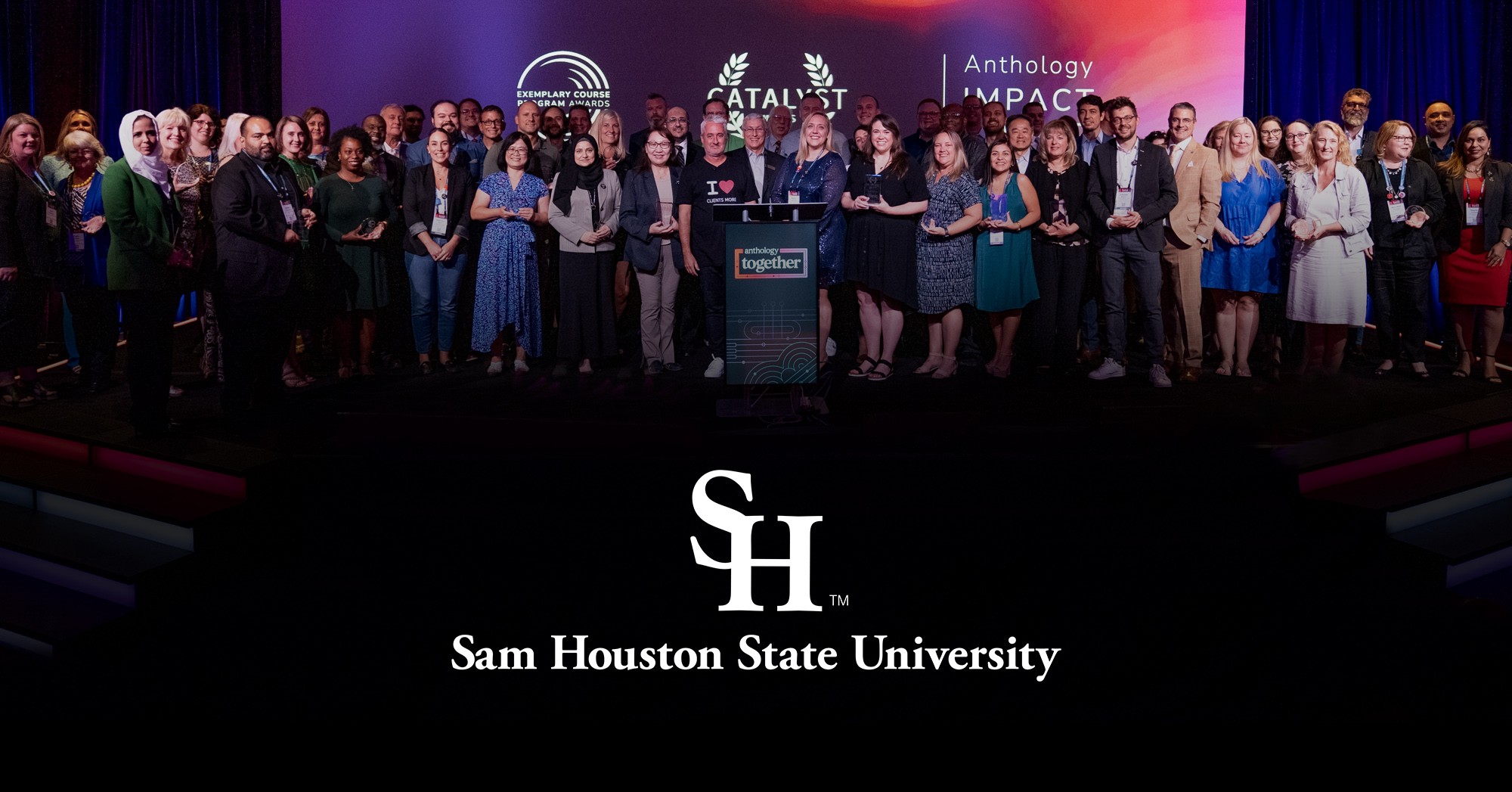 Catalyst Awards Blog Series: Playfully Engaging Online Students
The Catalyst Awards program recognizes innovation and excellence in the Anthology community of practice. In this blog series, a selection of 2023 award-winning institutions from across the globe share their success stories and best practices.  
Sam Houston State University is a 2023 Catalyst Award winner in the "Teaching & Learning" category. 
Why Play In An Online Course?
Engaging students in an asynchronous, online course can be challenging. Traditional online learning tools such as discussion boards, video lectures, and quizzes become monotonous over time and can cause students to disengage from the learning process. Adopting playful pedagogy techniques can help students connect more with the content, their classmates, and the instructor (Tanis, 2012).  
In a study about what students defined as a fun in-person learning environment, Whitton and Langan (2019) identified factors such as real-life application of material, novelty/surprise, play, humor, collaboration with others, and a low-stress environment that allows risk-taking and failure. The course highlighted here demonstrated that the same factors can be implemented in an asynchronous online course and still be perceived as fun and engaging by students.  
A Playful Course Example
I teach an online masters course in higher education finance in which students learn about budgets and spreadsheets, and students are often fearful of these topics. To reduce their stress, I turned the course into an imaginary world where students could creatively apply what they were learning.  
Building on the existing wizarding world (i.e., Harry Potter, Fantastic Beasts), I created a new wizard college and invited the 18 students to become my staff members. Throughout the course, students worked in teams to develop new offices (and corresponding budgets), which mimicked their real-world responsibilities as college administrators. Blackboard® Learn became the face of the wizard college by adapting existing features. For example, a new course header reflecting the wizard theme greeted students at each log-in. Renamed folders (i.e., "Email" changed to "Owl Post"), themed images in each module, and an embedded Padlet board also contributed to the transformation of Blackboard Learn into a wizard college.   
Across 14 weeks, teams could earn up to 703 points for performing optional activities via Blackboard Learn such as inserting a magical word into an online discussion post or finding a weekly hidden image. Teams earning a minimum of 30 points received extra credit in the course, with the top three teams receiving additional extra credit. All teams reached the 30-point minimum in the third week, with final team totals ranging from 214 to 512 points. Individual point totals ranged from two to 233, with an average of 110, indicating sustained engagement for most of the students.   
In a final reflection activity for the course, many students used the word "fun" to describe their learning experience. The comments also indicated engagement with their peers and appreciation for the creative and/or competitive opportunities. Here are some examples: 
"The fun aspects and hands-on approach of the [team] project definitely made this class one of, if not my favorite courses I've taken throughout the program."

 

"Overall, this course made me feel like I was having the best time and learning at the same time."

 

"I was most excited about scoring [team] points because I could be creative, competitive, and earn extra credit."

 

[About the hidden image game] "This activity made me excited to open up Blackboard [Learn] every Monday. Although it was not directly related to the course content, it was a good way for me to get a glance at what to expect from the week in this class, while also having a bit of fun in the process!" 

 

"I enjoyed the creativity we got to express this semester. Being able to develop your own office for [the team project] and learning what goes into the operations of such an office was really fun and engaging."

 

"I absolutely loved working with my group and made the overall class experience more enjoyable." 

 
 
[To learn more about this course, check out the video overview] 
Implementing Playful Pedagogy 
To create a playful online learning environment, consider implementing one or more of the following: 
Develop a course theme. Whether it is a story you create or an idea borrowed from popular culture, a theme can increase student curiosity and engagement. Apply the theme throughout the course, such as introducing it in a first week activity and renaming assignments to align with the theme.
Be visual

. Apply the course theme through visual cues such as putting images in assignment instructions or developing a colorful syllabus. Even adding your bitmoji to announcements can increase the playful nature of the course.

Incentivize play.

Consider offering extra credit, a one-day extension on any assignment, credit for one quiz question, or some other small reward for performing playful tasks. These tasks could include activities like inserting a fun word into an online discussion post, finding a hidden image in the online course materials, answering trivia questions about the course material or theme, or submitting funny memes about the course topics.

Turn group projects into a friendly competition.

Start with what groups must do for their project, then think of as many enhancements as you can. Give team points for each enhancement a group performs. Teams could receive extra credit in the course based on their rank in the competition, or fun awards (certificates, badges) could be distributed to recognize students' extra efforts.

Play with course materials

.

Adjust course materials to include playful elements. For example, if students need to learn about specific resources, turn the resources into a scavenger hunt by having students find and review each resource, then answer questions about the content. Or hide links in course materials leading to your favorite song or a fun side story about a course topic. Or even turn a course announcement into an online jigsaw puzzle for students to solve.

 
In whatever ways you choose to play, keep it voluntary. While a course theme and visual additions to the course do not require student consent, activities that require an investment of time are not fun when forced. Invite students to play by adding on to course requirements. You will be surprised at how many students will choose to do so when given the opportunity. 
References
Tanis, D. J. (2012). Exploring play/playfulness and learning in the adult and higher education classroom (Publication No. 3569243) [Doctoral dissertation, The Pennsylvania State University]. ProQuest LLC. https://etda.libraries.psu.edu/files/final_submissions/8092 
Whitton, N., & Langan, M. (2019). Fun and games in higher education: An analysis of UK student perspectives. Teaching in Higher Education, 24 (8), 1000-1013. https://doi.org/10.1080/13562517.2018.1541885
For more information on the program, visit Catalyst Awards. Learn more about our 2023 winners and their stories.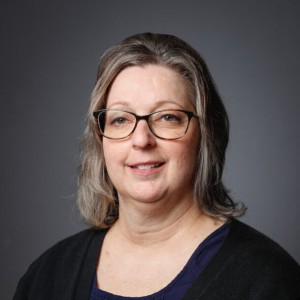 Peggy C. Holzweiss
Associate Professor
Sam Houston State University
Peggy C. Holzweiss is an associate professor in the educational leadership department at Sam Houston State University and holds a doctorate in higher education administration from Texas A&M University. Prior to joining the faculty, she served in higher education administrative positions for 18 years in the areas of student activities, student government, residence life, campus programming, assessment, and academic affairs. Her research interests include playful instruction, distance education, and professional development for higher education administrators.