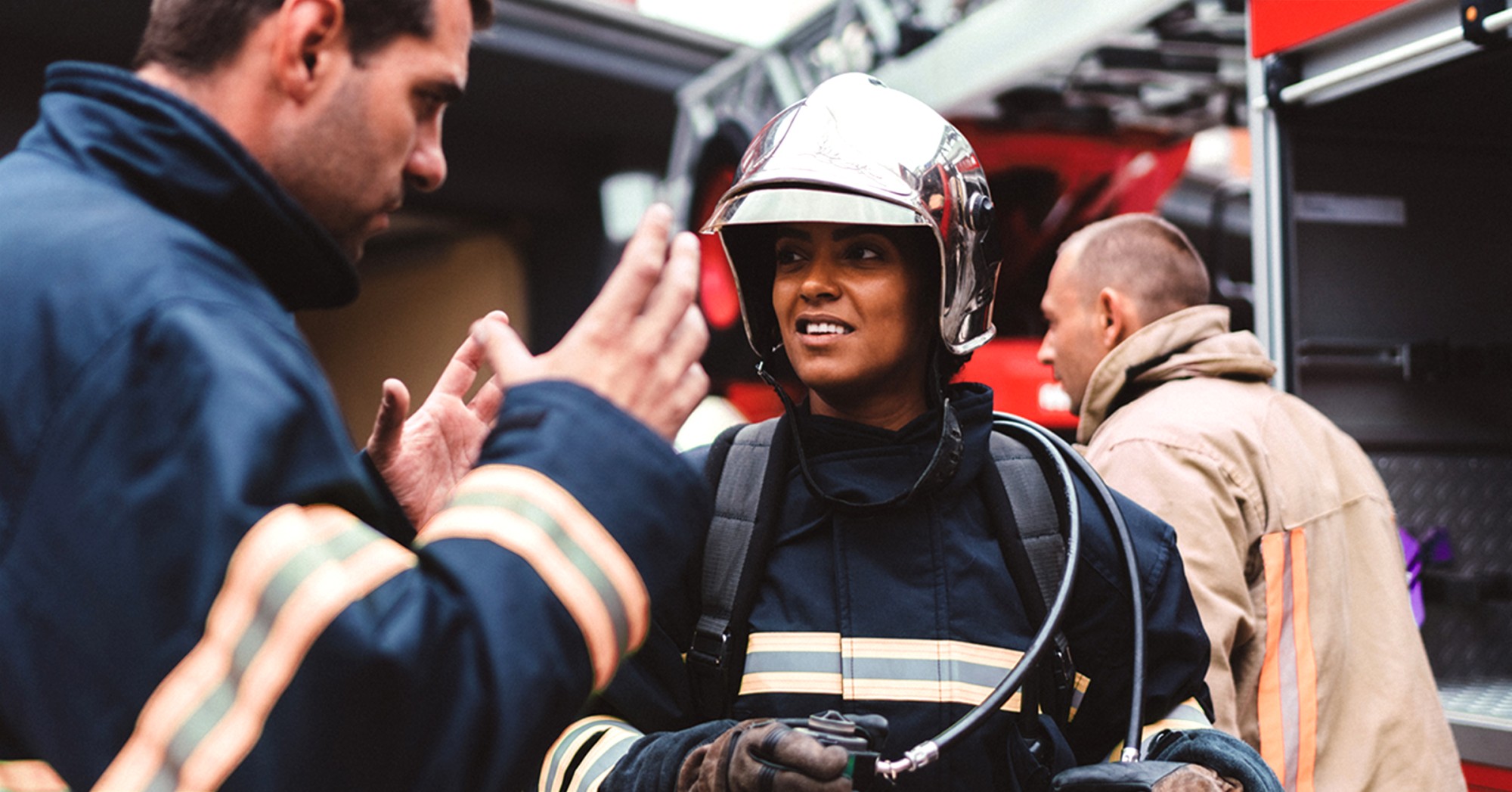 How Anthology's Blackboard Learn is Helping Revolutionize First Responder Training
First responders are the unsung heroes who face danger and save lives every day. In the ever-changing landscape of emergency response, their skills must remain current and sharp. They require the ability to progress in their careers while ensuring the safety and well-being of their communities. Continual education and support for first responders are not just important–they are critical. 
Meeting the Evolving Needs of First Responders
In a world where technology and citizens' needs are in constant flux, the role of first responders evolves too. The techniques and technologies used in emergency response are continuously advancing, and it's imperative that first responders stay up to date with these changes. Ongoing training and education provide them with the tools to master the latest equipment and techniques, allowing them to respond efficiently and effectively in emergency situations. To excel in their roles, first responders require a diverse skill set. Continuous education offers them the opportunity to learn new skills, refine existing ones, and enhance their knowledge about various aspects of emergency services. These acquired skills and knowledge can make a significant difference when handling diverse emergency scenarios. 
Sharpening Critical Thinking and Decision-Making
Emergency situations demand quick, informed decisions. Through ongoing education and training, first responders can hone their critical thinking and decision-making skills. This preparation equips them to make sound judgments even under immense pressure, potentially saving lives. Moreover, maintaining certifications is a must for first responders to continue their vital work. Continuing education and training courses supply the necessary credits for certification upkeep. These courses also provide avenues to acquire new certifications, paving the way for career advancement. 
Fostering Collaboration and Strengthening Teams
Successful emergency response often hinges on seamless teamwork. Ongoing education and training create opportunities for first responders to collaborate, learn from each other, and forge stronger relationships. Such collaboration leads to more efficient responses and enhances overall effectiveness during emergencies. 
Blackboard
®
Learn: A Trusted Partner for First Responders
Anthology's Blackboard Learn has garnered the trust of first responders across the United States. With its robust capabilities, it empowers training teams to provide a superior learning experience that aligns with the dynamic needs of first responders. 
Through Blackboard Learn and the Registration and Management feature, training teams can offer a comprehensive learning management system tailored to stay current and facilitate career progression. Learners gain access to a full catalog of training and can self-register through integrated pathways. The system allows for an approval workflow, ensuring managers process requests before granting learner access. Administrators have control over caps, requisites, and can create and track training programs with prerequisites and timelines. Managers have a clear visual of their direct reports' training progress, monitored through key indicators that track activity, completion results, and engagement rates. Over 30 reports, including completion reports, are available, and users can even create customized reports using a powerful report builder. Certificates upon training completion are issued to learners, with their achievements also accessible in their transcripts. 
The Future-Ready Approach: AI and Mobile Accessibility
Blackboard Learn doesn't just meet today's needs; it anticipates tomorrow's demands. The AI Design Assistant, developed in partnership with Microsoft, revolutionizes course creation, tests, and rubrics by introducing generative AI capabilities to instructors. This unique feature empowers first responders to create more inspired courses and assessments. Additionally, the system seamlessly integrates with various course providers, offering a versatile mix of training options that cater to the unique needs of first responders. And with mobile device compatibility, training can be conducted on the go, ensuring maximum accessibility and convenience.  
Empowering our first responders with training programs designed for them and their communities is not only a responsibility but a necessity. Anthology's Blackboard Learn stands as a beacon of support and innovation, trusted by esteemed institutions such as the Department of Defense Fire Academy, Prince William County Fire and Rescue, and the Louisville Metro Police Department. With Blackboard Learn, first responders are equipped with the tools they need to excel, serve, and safeguard their communities with unwavering dedication.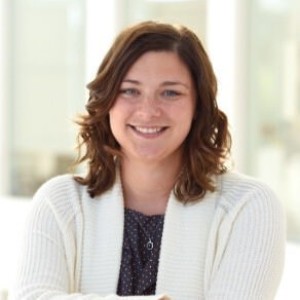 Celena Westlund
Senior Marketing Manager for Business and Government
Anthology
Westlund joined Anthology in 2021, bringing nearly 11 years of government and marketing experience, including over 7 years at the U.S. Institute of Peace and 3.5 years at a MarTech company. In her role at Anthology, she works to create awareness and demand for our EdTech solutions in federal, state, and local governments, and within corporate entities. Westlund graduated from Washington State University with an M.A. in strategic communication and previously earned an M.A. from American University in international peace and conflict resolution, with a focus on conflict in the Southern Balkans.