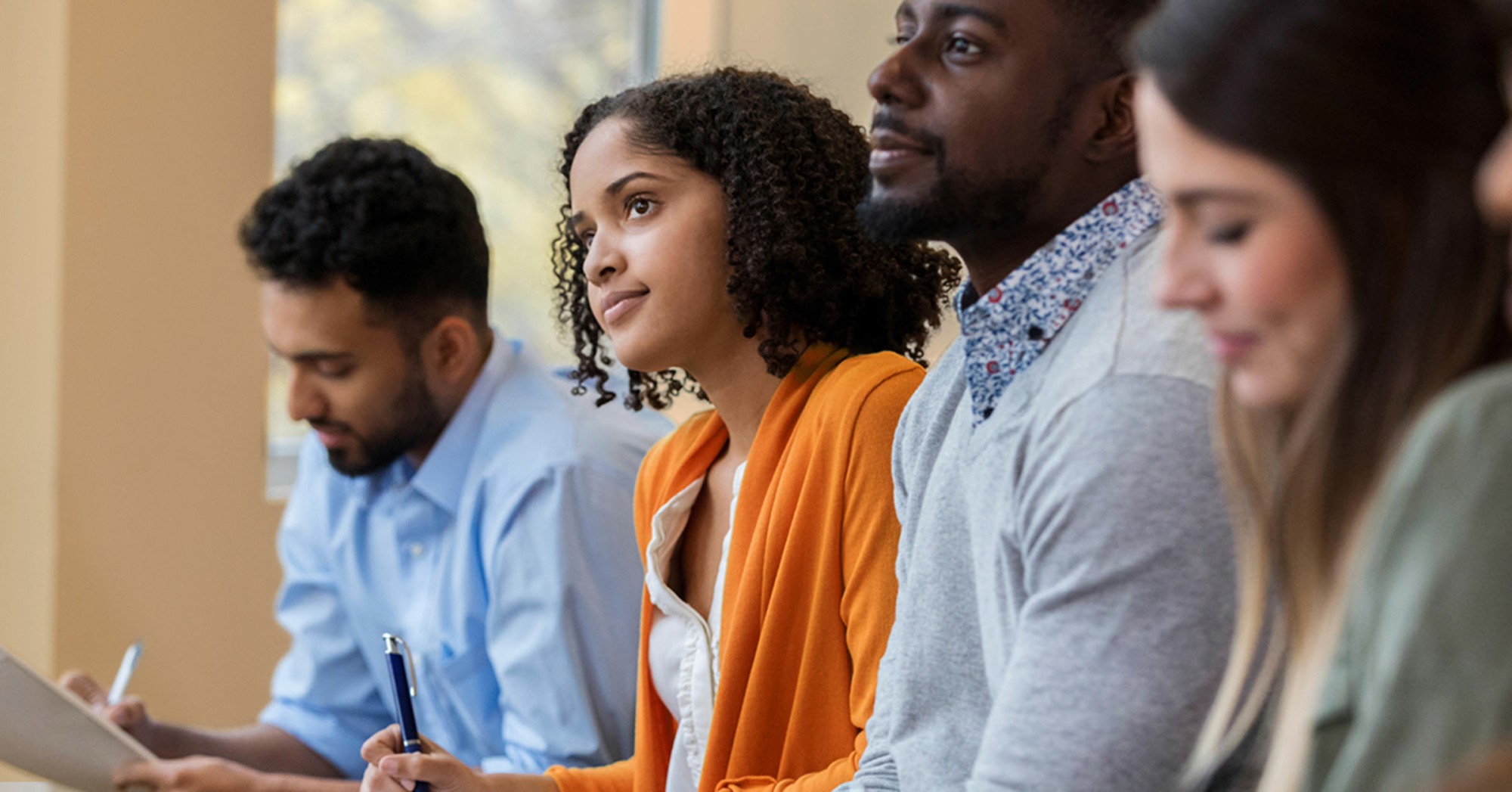 How to Train Employees Who Resist Training
What happens when you're the person in charge of training, and you're looking at a room full of employees who don't want to be there? How can you train a group of people who think, I don't need or want your training? How do you ensure that employees who believe they're untrainable actually benefit from impactful training?
If you're looking for the answers to these salient questions, then make sure you speak with Lawrence "Larry" Guy. Why? Since 2007, Guy has been the national training manager for Allstate Dealer Services. As such, Guy trains employees in F&I, which is industry parlance for Finance and Insurance.
Allstate, perhaps better known for its retail insurance operations, provides F&I services to a wide range of automotive dealerships. These services are vital to the success of a dealership, offering a significant and repeatable revenue stream.
"I know everything …"
Guy works in a corporate environment, but the people he trains are rarely salaried employees. Most associates he trains work on a commission-only compensation structure. This means that when they are taking training, they are not focusing on earning income.
Some employees value the training and understand that spending time investing in career knowledge always pays off. Others understand the necessity of training in a corporate environment. But others fail to see the value of training and would rather be in their office generating revenue for the company and themselves.
With 15 years of experience in the field, Guy understands the various dynamics. He must also ensure that all employees take their required training and ensure the success of the training. Guy knows what works in this complex environment.
Disrupting the traditional learning model
Early in his role as national training manager for Allstate Dealer Services, Guy discovered something extremely important: the people he was training had little time for "legacy learning" based on the traditional student/teacher/classroom model. He tried this model, and the training failed.
He found a new model he called "microlearning."
"For the better part of 15 years," said Guy, "I've spent my time with Allstate, dedicated to helping our learners maximize their performance and results. And I think that we've been largely successful because I take what I consider to be a non-traditional approach to education and learning."
This approach isn't based on ropes courses, get-to-know-each-other sessions around a campfire, and similar tactics. Guy quickly understood that this approach would also fail. Instead, he tried and tested different learning approaches, eventually finding best practices that resonate with the "untrainable."
Eleven ways to train associates who resist training
Guy has built an entire training model around microlearning. He follows these 11 steps when he is training the "untrainable."
Step 1. Organize training around perceived downtime. An associate can listen to a training-related podcast while driving, exercising, or while on a plane. In this environment, the learner feels they are in charge of their time and they're not being force-fed the training.
Step 2. Understand the dynamic. It's extremely difficult to require an employee who works on a 100% commission basis to take training. They will often consider it to be a waste of time. Work with this dynamic instead of against it.
Step 3. Leverage technology. Most employees are highly tech-savvy. Use this to your advantage by providing the tools and resources associates use and like.
Step 4. Understand personal goals. Many employees who shun training are highly ambitious. They will be more likely to embrace the training when they understand it will help them move their career in the right direction. Show the employees that the training will help them earn more income and they will pay attention.
Step 5. Bite-size learning. Keep podcasts to 11 minutes max. This will be significantly more effective than half-day sessions.
Step 6. Use the "sales funnel" approach. Organize initial training so it drives curiosity and motivates employees to want to learn more. In the case of sales associates, initial training can show these employees how to close more deals, overcome common objections, and generate more revenue, more often.
Step 7. Experiment with surveys and quizzes. Employees will often feel more engaged with the process when they are truly engaged with the process. Surveys ramp up engagement.
Step 8. Harness the power of the vlog. It might be a dissonant word, but to Larry Guy, it's a word of great beauty. Employees will pay close attention to a vlog. A vlog is a blog in a video format.
Step 9. Harness the power of the podcast. Guy has organized several training podcasts. However, the employees receiving the training never see the podcast as training. They see it as a podcast. Initially, Guy's supervisors resisted podcasting. But then Guy showed his supervisors that, in 13 months, employees had listened to over 15,000 minutes of podcasting.
Step 10. Use the interview format. Employees are more likely to pay close attention to an interview with an industry expert than listen to a so-called expert talk for several hours. Co-hosted and roundtable formats can also be effective, as well as mixing up the formats.
Step 11. Buy some specialized recording equipment. Podcasting and vlogging do not need to be big-budget Hollywood productions, but it's important to use professional-level recording equipment. This equipment is easy to find and remarkably inexpensive. Editing platforms are easy to find. Guy uses GarageBand by Apple to edit podcasts.
Finding the right platform
If there's a Step 12, it's finding the optimal platform for reliably and easily delivering this microlearning content to the associates who will benefit from the training.
Guy and his team at Allstate Dealer Services rely on Blackboard® Learn. Guy likes the platform because it makes it easy for associates to download and access all the training materials. Guy uses QR codes most often because this makes the content easy to download.
The platform also helps Guy quickly measure engagement through a variety of reporting frameworks. Guy is especially excited about the potential of QR codes. He witnessed a massive jump in month-to-month engagement with the introduction of QR codes. Blackboard Learn can easily make QR codes available.
If there's one thing that Guy and his colleagues at Allstate Dealer Services have proven, it's this: training the "untrainable" is achievable provided a company takes a different approach to learning and harnesses the power of technology.
To learn more, watch Disrupting Traditional Learning Concepts with Podcasts and Other Microlearning Strategies or listen to The Psychology of Making Sales podcast.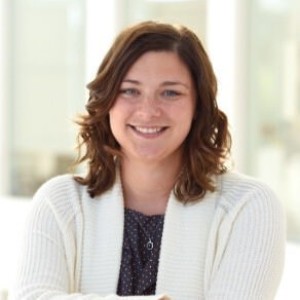 Celena Westlund
Senior Marketing Manager for Business and Government
Anthology
Westlund joined Anthology in 2021, bringing nearly 11 years of government and marketing experience, including over 7 years at the U.S. Institute of Peace and 3.5 years at a MarTech company. In her role at Anthology, she works to create awareness and demand for our EdTech solutions in federal, state, and local governments, and within corporate entities. Westlund graduated from Washington State University with an M.A. in strategic communication and previously earned an M.A. from American University in international peace and conflict resolution, with a focus on conflict in the Southern Balkans.