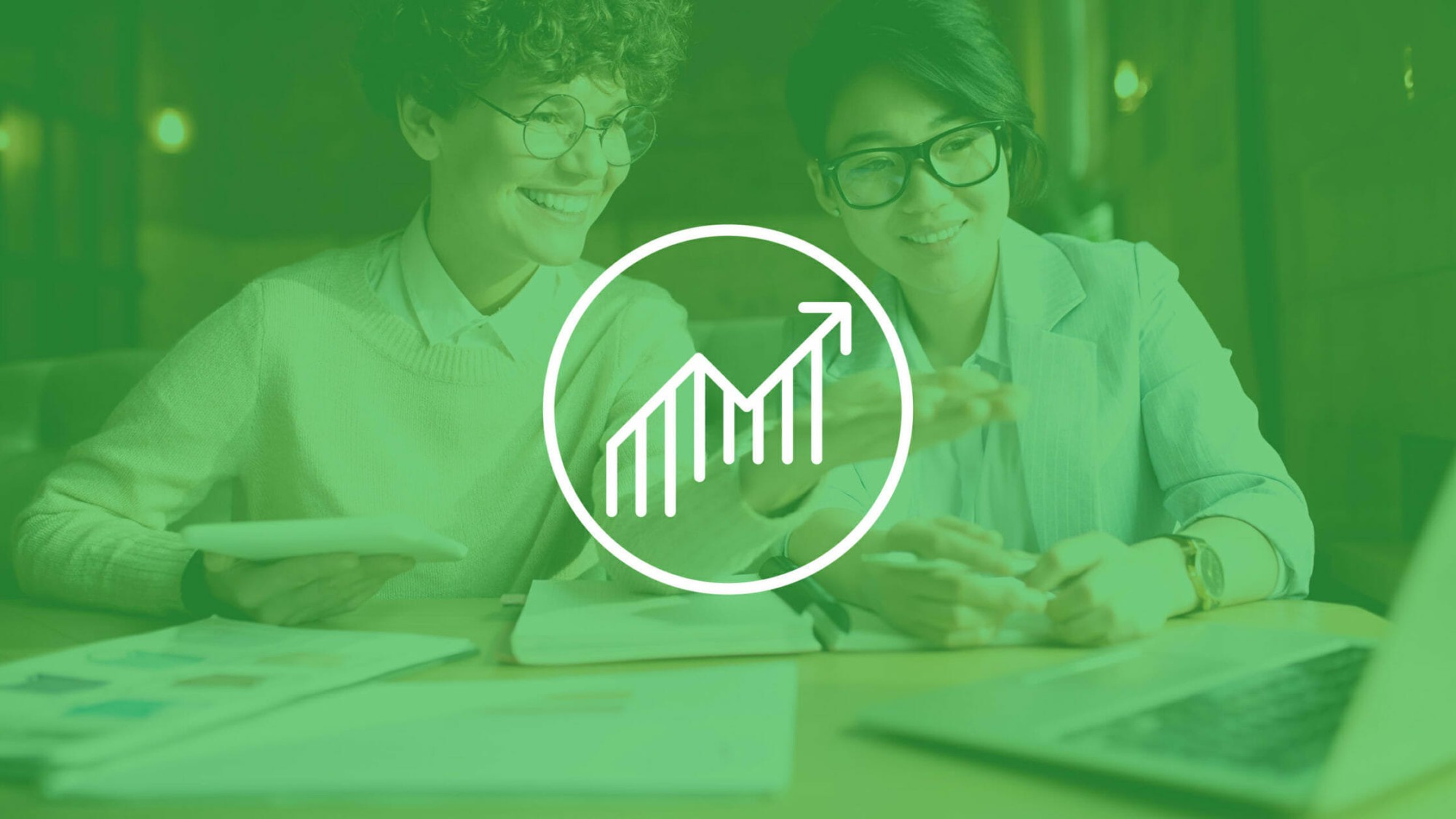 Institutional Effectiveness in Action: 5 Tips for Success with Learning Datasets
This content was previously published by Campus Labs, now part of Anthology. Product and/or solution names may have changed.
Within the first hour of almost every assessment consultation session I facilitate, the same question deflates the air in the room: 'How does your institution use learning data to improve the student experience?' It's in these moments where I selfishly feel a glimpse of excitement because I'm about to show them how change can take place.
Assessment data becomes meaningful when course success, student learning and student engagement datasets take center stage, shifting the conversation from what has been to what could be. As a student learning analytics consultant, I am invited into campus ecosystems to guide the transition from using data for reporting purposes to using it for decision making. We whiteboard, reflect and design action plans that identify needs, audit infrastructure and build communication plans that invite the campus community to tell an assessment story with a holistic lens.
In a recent poll about the pandemic's impact on assessment practice, we found one of the most common changes was an increase in the use of assessment technology. With these five tips, you'll discover ways to use your technology to jumpstart the continuous improvement journey at your campus in an inclusive and reflective way.
Tip 1: Prioritize Data Collection Efforts to Align with Key Initiatives on Campus
With a sea of data on campus and no shortage of problems to solve, the key is to focus on your most important initiatives and set up your tools to capture that data. Michael Metzger, special assistant to the vice chancellor of student affairs at UMass Boston, shares how their partnership with Campus Labs allowed them to begin with the end in mind. "Campus Labs offered "structure for how an assessment plan could work," Metzger said. "It was about providing efficiency for our staff. We have a lot of one person shops…time is limited and skill is uneven across the board. Having the technology power has been incredibly valuable." By aligning their assessment technology goals with their student learning goals, UMass were able to clearly share the impact their student engagement initiatives in the division of student affairs had on retention initiatives across campus.
Tip 2: Create Responsive Training Plans that Simplify Technology Use
When you launch new technology on campus, responsive communication and training plans are key. Judith Silva, Ph.D., a faculty assessment coordinator at California State San Bernardino, shares that a phased rollout was critical to gaining administrative support and faculty buy-in:
"[Because of our phased approach] I already knew it was going to be a successful and positive experience for the users. We really refined our ability to use it in cool and efficient ways, so I felt confident the faculty entering their assessment data… were going to have a great experience."
Silva cultivated champions by including stakeholders in each stage of onboarding and deployment. This ensured high-quality data collection and —most importantly—built transparency and buy-in.
Tip 3: Launch Accessible Institutional Effectiveness and Learning Technology
Collaborative uses of technology create proactive and reflective environments. Creating these Communities of Practice take time, expertise and transparency to cultivate. It's important to remember that student learning data is relevant to most—if not all—offices on campus. There needs to be a "collegial give and take," according to Wayne Tikkanen, Ph.D., director of assessment for the Feinstein School of Education and Human Development at Rhode Island College. "It's important for the stakeholders to be in the same room and participate in the use of student learning data to improve campus wide outcomes beyond compliance reporting." Student learning is central to student success intervention planning, programmatic improvements and advancing equity initiatives on campus.
Tip 4: Teach Stakeholders to Use Data in Scenario Planning and Decision Making
Transitioning from a culture of compliance reporting to student learning analytics is new for many. Honor this change by providing your faculty, staff and students professional development around using data to inform decision-making. By helping build these skills you are creating a community of data consumers, fluent in not only interpreting but—perhaps more importantly—acting on data to make improvements.
Start your transition by using data visualizations to tell a story of shared assessment experience. These stories need clear visualizations using datasets that community members understand and trust. Create opportunities for those stories to be used as conversation starters to create action plans.
Illinois Eastern Community College's assessment office facilitates annual assessment workshops where faculty and staff work together to reflect on the data stories and craft annual programmatic improvement plans with clear stakeholder responsibilities, resource questions, intervention steps, success metrics and timelines.
Tip 5: Democratize Data with Shared Definitions and Equitable Practices
Like your students, campus leadership teams are diverse in their expertise and views. That range in vision helps cross-functional teams build innovative solutions to some of higher ed's most complex initiatives. Great leaders like Charity Schneeberger, assessment coordinator for the Office of Institutional Effectiveness at the University of Valley Forge, act as data stewards, creating charters and policies to ethically grow data consumers on campus. Charity shares that by being more inclusive in data governance policies, "faculty realized they weren't alone and instead were seeing trends happen across the campus... nobody felt that fingers were being pointed or that the data was going to be used punitively." Charity goes on to share that once they unlocked the data, "anecdotal storytelling brought about faculty-led surveys for students and focus groups and student success interventions [were formed] that helped students feel confident in engaging in classwork." By giving faculty a seat at the assessment table, they were able to lead these changes. This is proof that democratizing data is a key to student success on campus.
Summary
Using assessment data to close the loop is about crafting environments to better prepare students to use what they have learned in practical settings. It's about autonomy and empowering students to learn in a way that works for them.
As we all shifted to virtual learning in spring 2020, Jillian Kinzie, the associate director of Indiana University's Center for Postsecondary Research, shared that "it could really help shift and reorient assessment practice to be much more about what the student is owning in the experience, rather than responding to the standard ways of expressing their learning."
With the tips highlighted in this blog, you can begin to reduce stress for stakeholders, improve processes and embody the possibilities that come from using data to tell your campus story.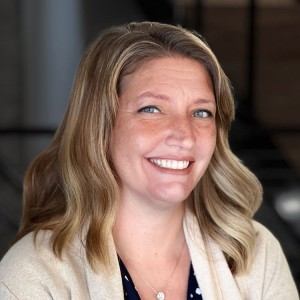 Jennifer A Schiller, Ph.D.
Sr Manager, Consulting, Professional Services
Anthology
Jennifer Schiller, Ph.D., has extensive experience leading institutional and student learning initiatives in the public and private sectors. She leverages horizontal and vertical leadership skills in her day-to-day work that drive effective outcomes for both higher education institutions and business stakeholders.
As an executive coach, she architects data strategy, change management, and learning analytic services for higher education leaders that leverage data to improve student success metrics. Schiller's team provides implementation and strategic advising offerings to promote successful outcomes in education. Her publications include peer-reviewed and mainstream sources, and she excels at bringing those findings to life in executive business review and professional development settings.
Schiller holds a doctoral degree in teacher education with a specialization in data literacy and diagnostic instruction. Her expertise is in action research methods that create effective K-20 teaching and learning partnerships. Schiller's academic interests focus on continuous improvement, organizational change management, student learning analytics, and reflective practice.