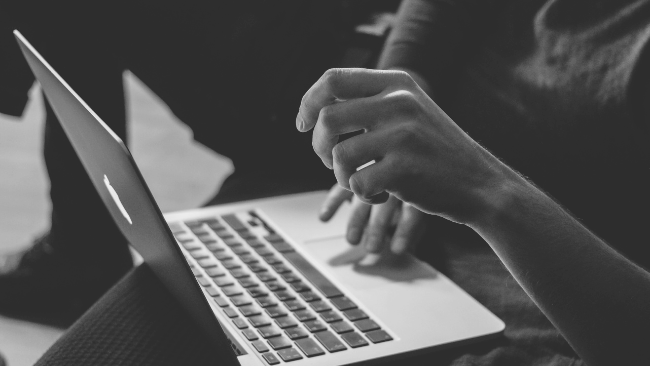 Make it Easy: Creating a Simple Online Giving Experience
This content was previously published by iModules, now part of Anthology. Product and/or solution names may have changed.
Whether it's your Annual Fund, Capital Campaign, Day of Giving, or a campaign connected to your crowdfunding pages, the common goal is to generate gifts, to create cash, to make money for your institution. This means you need to drive donors to your online giving page (or form) and move them all the way through the process to the finish page. How can you best get donors to -- and through -- that transaction? A few tips:
Get them to the gift
1. Make sure your donors can get to your giving page of information or form quickly and easy from anywhere on your website. Include a giving link on every page. Certainly you have a giving channel in your site's navigation, but what happens if a site visitor is on any page outside of that channel? Is the option to donate still clearly visible? All it takes is one button, graphic, or word placed in your website's interior page template(s) to easily optimize your fundraising potential. Note that buttons or graphics generally attract the most attention. Also, this link should be in a prominent location on your internal pages (i.e. not in the footer where people would not expect to look).
2. This ease of access applies to your emails as well. Your fundraising-focused emails shouldn't be the only time that giving links or URLs are seen. Kickoff emails, event notifications, e-newsletters… these all can provide a connection to your campaigns. A single, hyperlinked image in the corner of each email can make is easy for your potential donors to get to your giving form, no matter what email they are viewing.
Get them through the gift
When the iModules Professional Services team conducts scoping calls to determine the needs of an organization, clients often reference the same particular giving forms that Professional Services has built in the past as examples of what they want to achieve. Invariably, these examples are commonly referenced because they have several common traits that make them effective:
1. Brevity: Get donors in, and then get them out. It's not uncommon to have single step of information for the donor to fill out, then move right into the billing process. The ultimate goal is the gift, so keep the amount of fields of data you are requiring from them to a minimum.
2. Collapsing categories: Any information that you're collecting on the giving form that is not required for the donor to fill out should be placed in categories that are collapsed by default. This means only the heading of the category (an "In Honor/Memory" category for example) displays initially and if the donor wants to provide data for the fields, he/she can expand and explicate. This creates a shorter, more interactive form for the user.
But wait...if the purpose of the form is to be short, why are we talking about multiple categories? Beyond the basic and imperative information you must collect from your donors, we realize that there are additional giving options that make the donor experience more personal or more effective (such as matching gifts, joint gifts, etc.). These categories are important, but optional, so we recommend placing at the bottom of the form in collapsible categories.
4. Data pre-population: Why make your donors work extra hard to give you money? The Encompass email marketing system and online giving forms work together, allowing some donor data (name, address, etc.) to be pre-populated on the giving form when the form is accessed via a link you've included in an email message. So once the donor arrives at the giving form from the email link, personal information is already filled in and can be left as-in or updated if needed (bonus: updates will automatically be reflected in the Encompass database record helping you keep up-to-date constituent information).
5. Simplify designation options: You might have a myriad of donation options for your general audience, but chances are you also have audiences more interested in certain designations (or with a history of giving to specific designations). If you can target audiences and make it easier for donors to give to their specific interests, consider doing so. The Encompass system allows Designation IDs (an ID number associated with each designation) to be added into URL links in emails or in other links on your website and, when those links are used, the giving form will automatically display only those certain designations. The possibilities are exciting: Send emails to target audiences with specific designation links for more personal fundraising appeals or add links from specific areas of your website to the designations that are most relevant to the website content the user was just browsing. Perhaps best of all, your administrators don't need to create multiple forms to highlight different designation collections.
6. Suggest a gift amount: Go beyond the blank donation amount box on your giving form. Make it faster and easier for your donors to give by offering a variety of suggested gift amounts as links from other giving pages on your website and then pre-populating the chosen amount on the giving form for the donor. The Encompass system supports offering your donors various donation amounts and from varied locations (such as on a page before the giving form or at the top of the giving form), and the amount options are usually presented as buttons or other linked images. You might find this strategy also boosts your average gift amount or helps you reach a goal faster!
Don't forget to test your online giving form or any links to your giving pages (in both emails and on your website). Evaluate every step through the eyes of your potential donors and you'll be sure to create a smooth and convenient giving experience.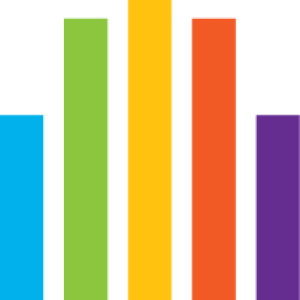 The Anthology Professional Services Team