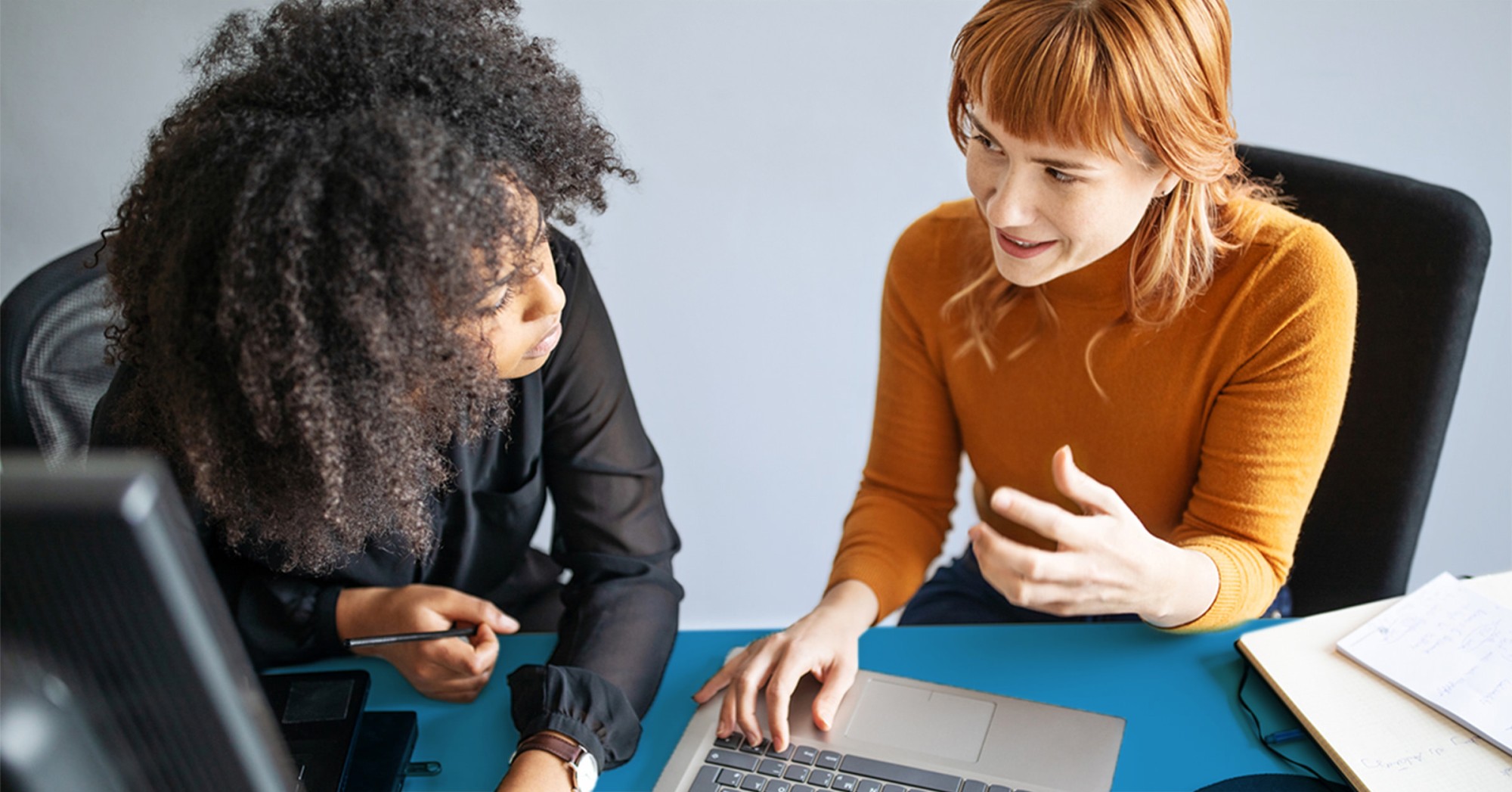 More Than Just an LMS: 5 Key Things to Consider When Searching for Your EdTech Partner
This content was previously published by Blackboard, now part of Anthology. Product and/or solution names may have changed.
Are you exhausted and overwhelmed by trying to find the best EdTech solution for your team? With so many options to bring learning to your organization, how do you sort through the noise? We've provided you with five key points to consider when comparing vendors, as well as some follow-up questions to ensure you know what is truly being offered.
Beyond the Contract Price: Total Cost of Ownership
Finally signing that learning management solution contract can be such a relief. After months of research and speaking with multiple vendors, it's time to finally get started. Today's workforce is hungry for learning opportunities to expand their knowledge and skills, and you're ready to get courses up and running.
Unfortunately, the total cost of ownership (including time cost) doesn't quite match that contract price you've signed up for. Here are a few questions to ask your potential learning solution vendors upfront:
How do our current systems integrate with your solution?
Are you actively expanding your integrations?
How do you support the internal rollout and training of both learners and course creators?
Is rollout and training done by your team or by a third party?
Are you SaaS-based with a pricing model that is static?
For the modern organization, establishing a culture of learning isn't just a nicety, it is fundamental to successful hiring, retention, and internal growth of employees. The true cost of an LMS can become unruly if you're not staying on top of the additional costs, though. The time your teams spend implementing integrations and then rolling out your new system are important to consider during this process. And if the solution isn't the right fit for your team (both the course creators and the learners), you're likely to see reduced engagement and little organizational benefit.
1+1=4? Why Not All Tech Adds Up Correctly
Your tech stack isn't limited to just one vendor. When looking to integrate a new solution, it's not just enough to value the solution's standalone capabilities, you must also consider how well it fits into the rest of your organization's setup. When chatting with learning management solution vendors, bring a current list of your tech stack to share early on. Finding out there is an arduous, difficult integration process involved with a potential LMS and your most important technology takes an easy process (1+1=2) and can make it a mess (1+1=3,4,5, etc.).
And don't forget about the extras! An LMS should no longer be just a learning management system, it should be a solution. Your basic learning management system provides courses and some learner engagement. More robust solutions take into account the entire learning experience. Don't forget to ask about the additional benefits the solution provides outside of its standalone capabilities.
The 'Cool' Factor Versus Personalized Learning
Oftentimes individuals are drawn to the latest, "shiny" technology that promises to deliver the answers to all of their problems. When it comes to tackling learning and development within your organization, though, you need more than just the "cool" new tech.
Learning and development isn't one-size-fits-all. Your technology can't be either. Committing to a learning culture that prioritizes growth for your workforce means that courses can't just come out of a box. At Anthology, we're proud to have a whole team of subject matter experts that make learning pedagogy their life. They are available to help your team set up a learning program that works for your people.
And, also, don't forget to ask about inclusivity. Understanding the busy schedules your team members have (by providing offline capabilities and educational resources available anywhere they can access Wi-Fi), learning style differences (including multi-formatted learning resources), and documented disabilities (with federally compliant technologies baked-in) allows you to empower your team members to grow efficiently and effectively.
Actionable Learning Data
Personalized learning doesn't just happen by accident. When first implementing a learning management solution, you're more likely to lean on data that you're sourcing through surveys of your organization. But over time, with the right LMS, you're able to learn and adjust course offerings based on engagement data. The ability to track your team members' progress in real-time, take actionable (and data-backed) steps to aid their improvement, and do so in a targeted, individualized way will differentiate your organization's culture in dynamic ways.
Supporting Learners & Course Creators Alike
Many organizations are continuing to adapt to the workforce challenges the pandemic has thrown their way. Finding the right learning management solution today is also about planning for the future. Organizations must be flexible and capable of adapting, pivoting when the workforce demands it—you should have the same expectations of your LMS.
This approach goes beyond the learners within your organization. Your internal experts and course creators need the same sort of flexibility. What does a workflow look like for a course creator? What are the current limitations to that process? Are the authoring tools robust, yet easy to use?
This approach goes beyond the learners within your organization. Your internal experts and course creators need the same sort of flexibility. What does a workflow look like for a course creator? What are the current limitations to that process? Are the authoring tools robust, yet easy to use?
The learning journey for any organization can be bumpy, but, with Anthology, you're not alone in that adventure. Today's workforce continues to push organizations to prioritize learning and development opportunities. Are you ready to ask the important questions and find a solution that's right for you? Anthology is eager to answer those questions for you. Let's talk!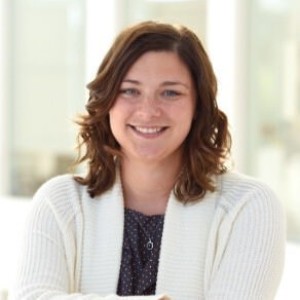 Celena Westlund
Senior Marketing Manager for Business and Government
Anthology
Westlund joined Anthology in 2021, bringing nearly 11 years of government and marketing experience, including over 7 years at the U.S. Institute of Peace and 3.5 years at a MarTech company. In her role at Anthology, she works to create awareness and demand for our EdTech solutions in federal, state, and local governments, and within corporate entities. Westlund graduated from Washington State University with an M.A. in strategic communication and previously earned an M.A. from American University in international peace and conflict resolution, with a focus on conflict in the Southern Balkans.