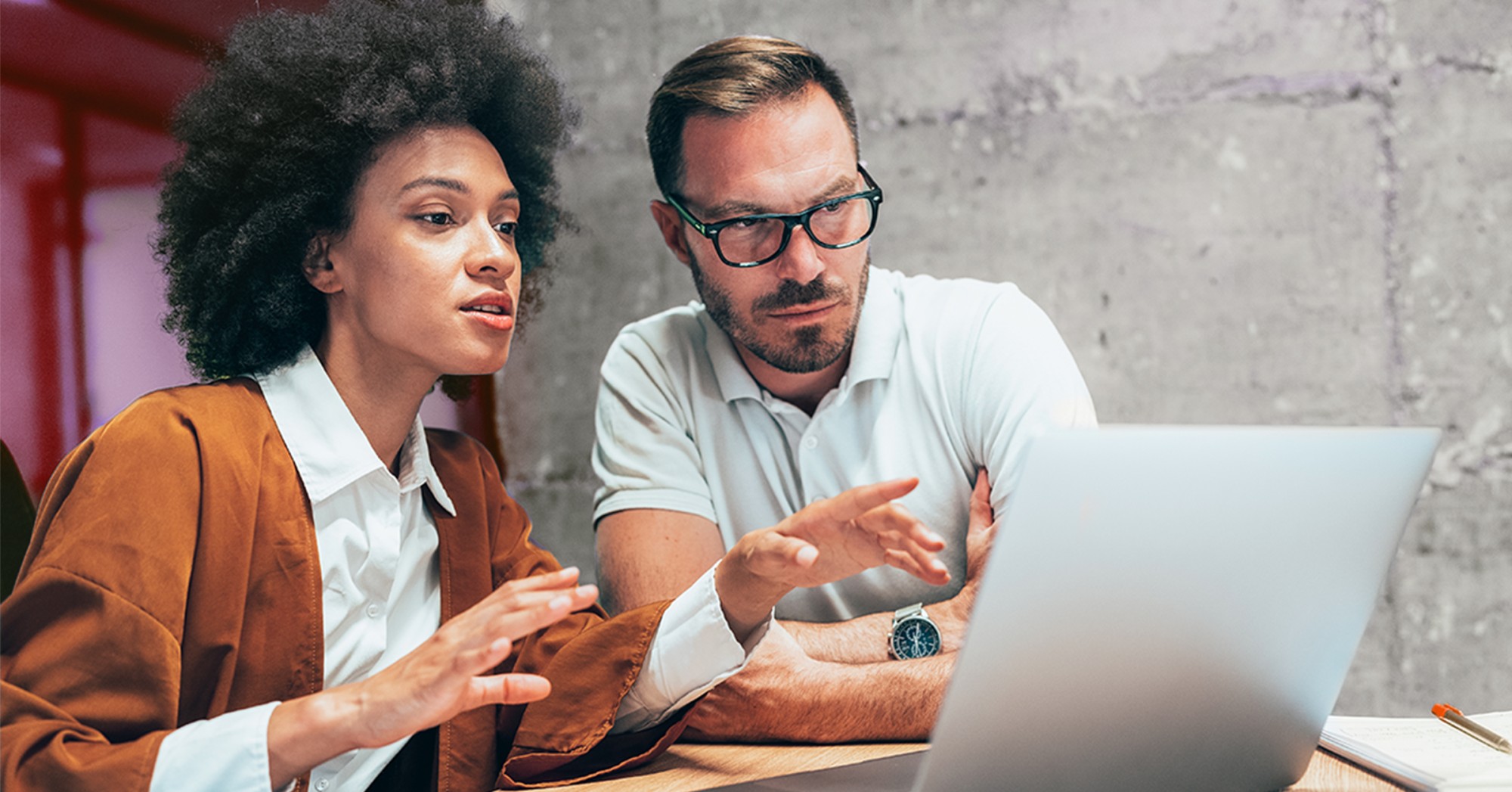 Navigating Change: A Winning Strategy for Implementing New Technology on Campus
According to an often-cited McKinsey report from 2019, close to 70% of digital transformation projects fail. One of the primary contributors to these failures is a lack of cohesive communications. 
A digital transformation project falls directly under the category of change management, and when introducing a new program or modern technology on campus, there is no more essential element of success than your change management strategy. Deploying innovative technology, whether a point-solution for a single office or an enterprise scale implementation, is at heart a change management exercise.  
The emergence of AI (artificial intelligence)-powered tools can benefit change management projects in many ways. Task automation is one of the fastest and most powerful ways to leverage something like ChatGPT. AI-powered virtual agents and chatbots can provide on-demand and detailed information to support internal communications during digital transformation projects as well as being a powerful client-facing communications tool. 
There are multiple formalized change management models used by the many change management consultants in the field. Some of the more well-known models include: 
These models can be extremely helpful in understanding the various stages and components of a change management project. All of them, in general, can be divided into three stages, which are as follows:
Preparing for Change and Communicating the Objective

 
The first order of business in this foundational phase is to identify and engage all stakeholders. A RACI chart (also known as a responsibility assignment matrix) can be helpful in this situation. RACI stands for Responsible, Accountable, Consulted, and Informed. This well-known tool (if you have a project manager, they will be using one) assists in determining who is responsible, who is accountable, who must be consulted, and who should be informed about the project.  
Importance of Communication
The true key to success is communication, communication, communication. You must ensure that all stakeholders understand WHY the change is needed, while also emphasizing that the organization's mission will not change. Many of your faculty and staff are naturally fearful of change and will put up barriers or otherwise resist change. In a Harvard Business Review research article, the authors state: 
"In overcoming resistance to change and building support for change, leaders need to communicate an appealing vision of change in combination with a vision of continuity. Unless they can ensure people that what defines the organization's identity—"what makes us who we are"—will be preserved despite the changes, leaders may have to brace themselves for a wave of resistance." 
Focusing on Improving the "How," Not the "Why"
Make sure that your stakeholders understand that the change project is focused on improving the "how" of their work and not the "why." When discussing the "why", be sure to include the quantifiable goal of undertaking the project, be it improving student enrollment, retention, success, staff efficiency, staff satisfaction, etc. Establish the baseline metric from which progress can be measured.  
Faculty and staff at higher education institutions agree on the importance of student success. This is the primary reason they are at the institution, and it is this central belief that can help generate support for implementation if the change is linked to improving student success. 
Seek Feedback
This is the time to solicit feedback from your stakeholders and hold active listening sessions. As the implementation begins, you do not want to hear (but likely will) "but I didn't know anything about this!" Create multiple channels for two-way communications such as face-to-face sessions, online discussion forums, and regular project updates.  
Implementation

 
Once the implementation of the new technology or program is underway, communication remains key. As always, transparency and authenticity should be the hallmark of the messaging. Problems WILL arise during implementation; schedules will slip, technical details will require workarounds, unforeseen issues will pop up. Communicate these issues. Continue using all appropriate channels and regularly communicate the project's status. By owning and addressing the inevitable problems, you will be building trust in the project. 
A project manager can help facilitate this process. This person is critical in ensuring that the appropriate stakeholders are held accountable to the project and one another. As the project progresses through the defined implementation stages, it is usually time to begin training new system users. Training is an excellent time to continue listening to stakeholders, because front-line users have the most in-depth knowledge of how things were done previously and can provide feedback on the new systems and processes. 
Long-Term Sustainment

 
When innovative technology in higher education is brought online and the change process moves into its final stage, it is time to celebrate early wins, even if small. Did the project go live on time? Was it at or under budget? Better yet, is there positive feedback from users? Highlight it. The small wins pave the way to–we hope–the bigger wins, like moving the goal metric in the right direction.  
By highlighting and celebrating wins, institutional culture can be positively affected. And with some luck, detractors may begin to become supporters.  
A strong change management strategy is essential for overcoming the high failure rate of digital transformation projects in higher education. Using AI-powered tools like ChatGPT to improve communication during these projects can help. Several formalized change management models, such as Kotter, ADKAR, McKinsey 7-S, and Lewin's provide useful insights for successful implementation. Stakeholder support and institutional culture require effective communication that focuses on the "how" rather than the "why." 
Throughout the implementation process, continuous feedback and open communication ensure that challenges are addressed as soon as possible. Celebrating early successes fosters positivity and support, which aids in the achievement of larger project goals. 
Higher education institutions can successfully navigate technological innovations and thrive in an ever-changing landscape with a dedicated project manager and a focus on student success.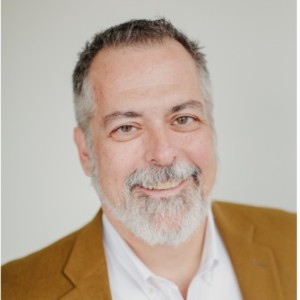 Rob Robinson, Ph.D.
Senior Director of Strategic Initiative
Anthology
Rob Robinson, Ph.D. is a senior director for strategic initiatives at Anthology, an educational technology company. In this role, Rob works directly with colleges and universities on strategic issues. In addition, he is the associate director in the Anthology Education and Research Center, a hub for thought leadership and research. 
From 2012 to 2021 he was senior principal strategy consultant at Civitas Learning, where he worked with colleges and universities to help them leverage data analytics to further their mission of student success, with a specific focus on change management and institutional culture. 
Before joining Civitas Learning, Rob was a principal strategist at Blackboard, a position in which he provided strategic consulting services to higher education clients in the U.S. and abroad.   
Between 2010 and 2012, Rob served as assistant vice provost for educational technology at the University of Texas at San Antonio, where he led online and hybrid course development and supported faculty and staff across the institution. From 1999 until 2010, Rob was a key leader with the University of Texas System TeleCampus, a large-scale, system-wide organization supporting fully online degree programs, many of which were inter-institutional collaborative programs.  Prior to that, Rob spent many years working in various technology roles within higher education institutions.   
Rob holds a Ph.D. in Higher Education Administration and a BS from UT Austin, and earned his MBA at St. Edward's University, where he co-teaches "Assessing Organizational Data," a required course in the M.S. in Leadership and Change program as well as "Predictive Analytics in Higher Education & Leadership" in their doctorate of education (Ed.D.) in Leadership and Higher Education. He previously was chair and president of the board of directors of the United States Distance Learning Association and recently served as a member of the board of trustees at La Roche University in Pennsylvania.