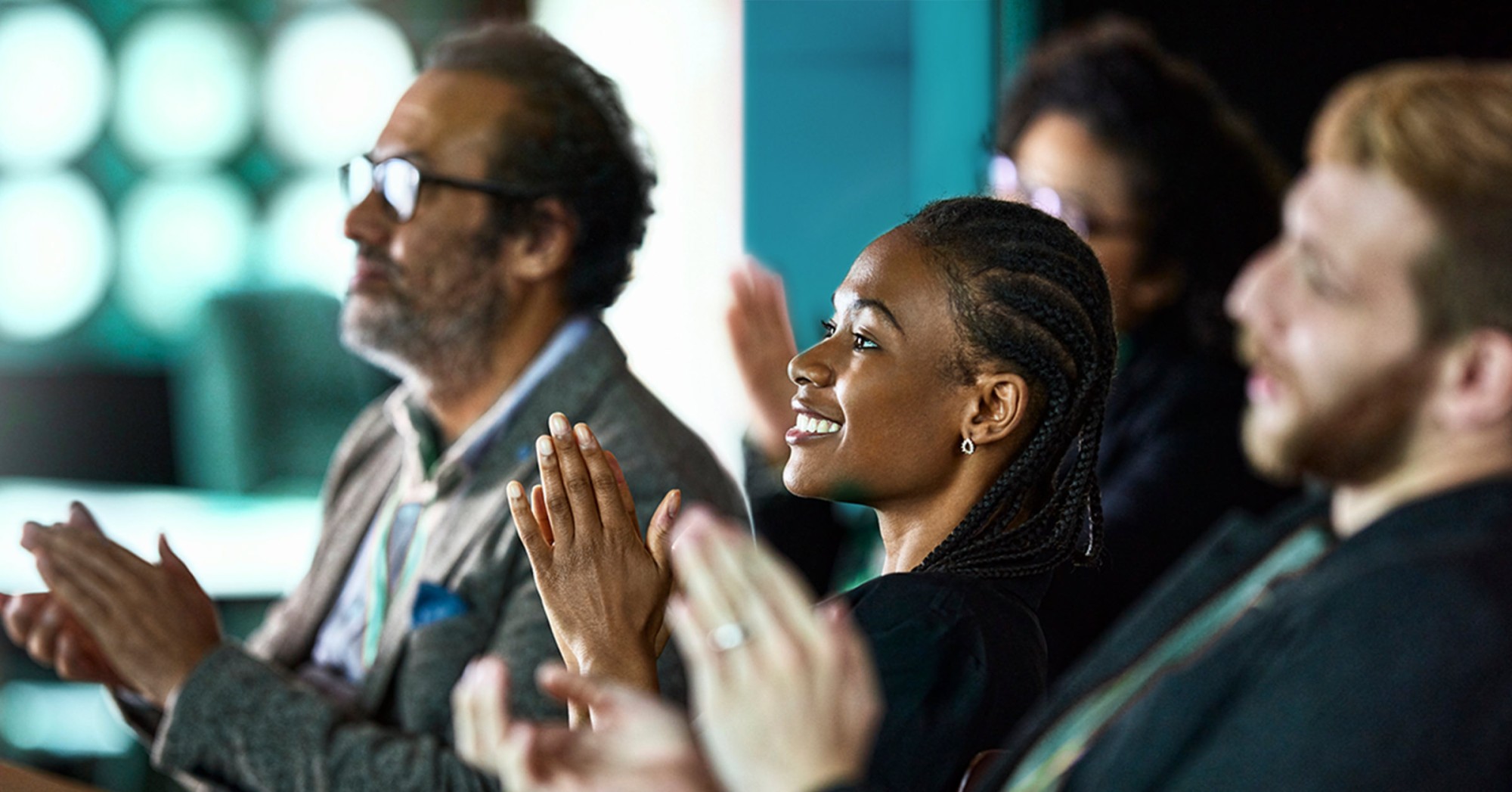 Summit Raises Awareness of Topics Shaping the Future of Education
Recently, HolonIQ kicked off a series of worldwide impact events in New York City. HolonIQ is a global impact intelligence platform for innovative education technology companies. Their use of the term "impact" is important as they align and focus attention on companies, tools, and innovative practices which address global imperatives across the key areas of education, health, and climate change.
Their inaugural Global Impact Summit was well attended by thought leaders, company CEOs and leadership, and innovators of all kinds, and provided a non-stop set of engaging sessions throughout the day. Kicking off the event, the HolonIQ co-founders presented a set of powerful visuals showing the state of the global impact economy and the need for changes to address the effects of climate change, population and demographic shifts, and health outcomes. Setting the stage for the next several panels, the tone was hopeful but imperative and had the attendees' attention.
Breaking out into three distinct rapid-fire, 30-minute presentation strands across the climate, health, and education focus areas, there was a whirlwind of ideas and content presented in an interview format by CEOs and innovation leaders. The education strand, where I focused my attention, featured interviews with the CEOs and leaders of Coursera, 2U, BYJU'S, Western Governors University, Nerdy, Google Cloud, General Assembly, ETS, Straighterline, GSV Ventures, Reach Capital, McKinsey, and many others.
Impact on education
Several themes emerged from these conversations. The first being the non-traditional path to educational and career outcomes. The old trope about needing to blow-up traditional higher education models was thankfully not present. In its stead, the conversations highlighted alternative credentials and evolving boot camp models. Jeff Maggioncalda, Coursera CEO, discussed the evolution of the company from its initial configuration as an open-access MOOC as envisioned by Founders Daphne Koller and Andrew Ng to its current focus as a business-to-business education platform. Interestingly, at no time did he invoke the term MOOC.
Nerdy's CEO, Chuck Cohn, talked about the explosive growth of online tutoring over the last several years. He mentioned something I found surprising — as more and more universities move to test-option admissions, their tutoring business has greatly increased. The reason? Students and their parents realize that by removing ACT/SAT scores, more emphasis is placed on high school GPA, and so they engage more and more in tutoring across a broader set of disciplines than would be covered in test-prep courses.
Impact on workforce training
Workforce training and apprenticeships were also emergent themes. A panel called "Hire, Train, Deploy" talked with leaders of three different companies who focused on directly hiring potential employees for their clients, then getting them training while they apprentice before finally moving them to the direct employment of their client companies. They are addressing a common problem for employers in areas where there are not enough skilled applicants for the positions they have. People are paid to learn, and then they are deployed into the workforce. In a way, this is an innovation that echoes older practices, when companies hired for potential and then invested in their training and the resulting long-term employment was usually good for both employee and employer. Today is a much different environment.
Taxonomy of education innovation areas
HolonIQ, as a company, focuses on impact areas, and for their core targets of climate, health, and education, they have developed a taxonomy of innovation areas which evolves and iterates each year. For 2022, the education taxonomy below is particularly interesting.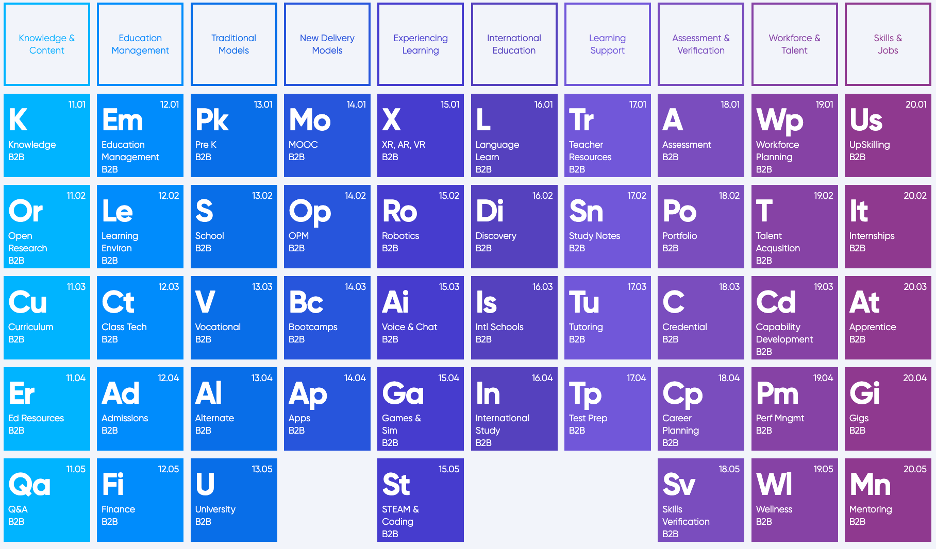 It is worth spending a moment to review this chart, as it shows the breadth of where educational technology companies are focusing. Institutions want to be able to execute across many of these areas and they are actively seeking external help to do so. My first thought upon reviewing this taxonomy is how many of these boxes are being addressed by the Anthology set of products. As a newly formed company, bringing in the combined set of products and services from the legacy entities, Anthology operates well across much of this taxonomy.
The overall energy of the attendees and presenters at the event was refreshing and engaging. There is a lot of innovation going on across the spectrum of climate, health, and particularly education. It's an exciting time to be in our space.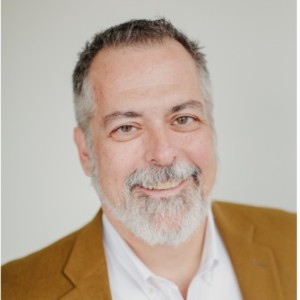 Rob Robinson, Ph.D.
Senior Director of Strategic Initiative
Anthology
As a highly skilled technologist, higher ed academic leader, and strategist, Robinson has unique insights into driving change management in higher ed. As senior director of strategic initiatives, he works directly with colleges and universities on strategic initiatives that drive holistic, impactful results. Prior to Anthology, Robinson served as senior principal strategy consultant at Civitas Learning, working with colleges and universities to help leverage data analytics toward student success. Before joining Civitas Learning, he served as a senior strategic consultant at Blackboard. Prior to that, he served as assistant vice provost for educational technology at the University of Texas at San Antonio. He helped launch and grow the University of Texas System TeleCampus from 1999 to 2010. Robinson co-teaches "Assessing Organizational Data" and "Predictive Analytics in Higher Education & Leadership" at St. Edward's University. He previously was chair and president of the board of directors of the United States Distance Learning Association and a trustee of La Roche University in Pennsylvania.