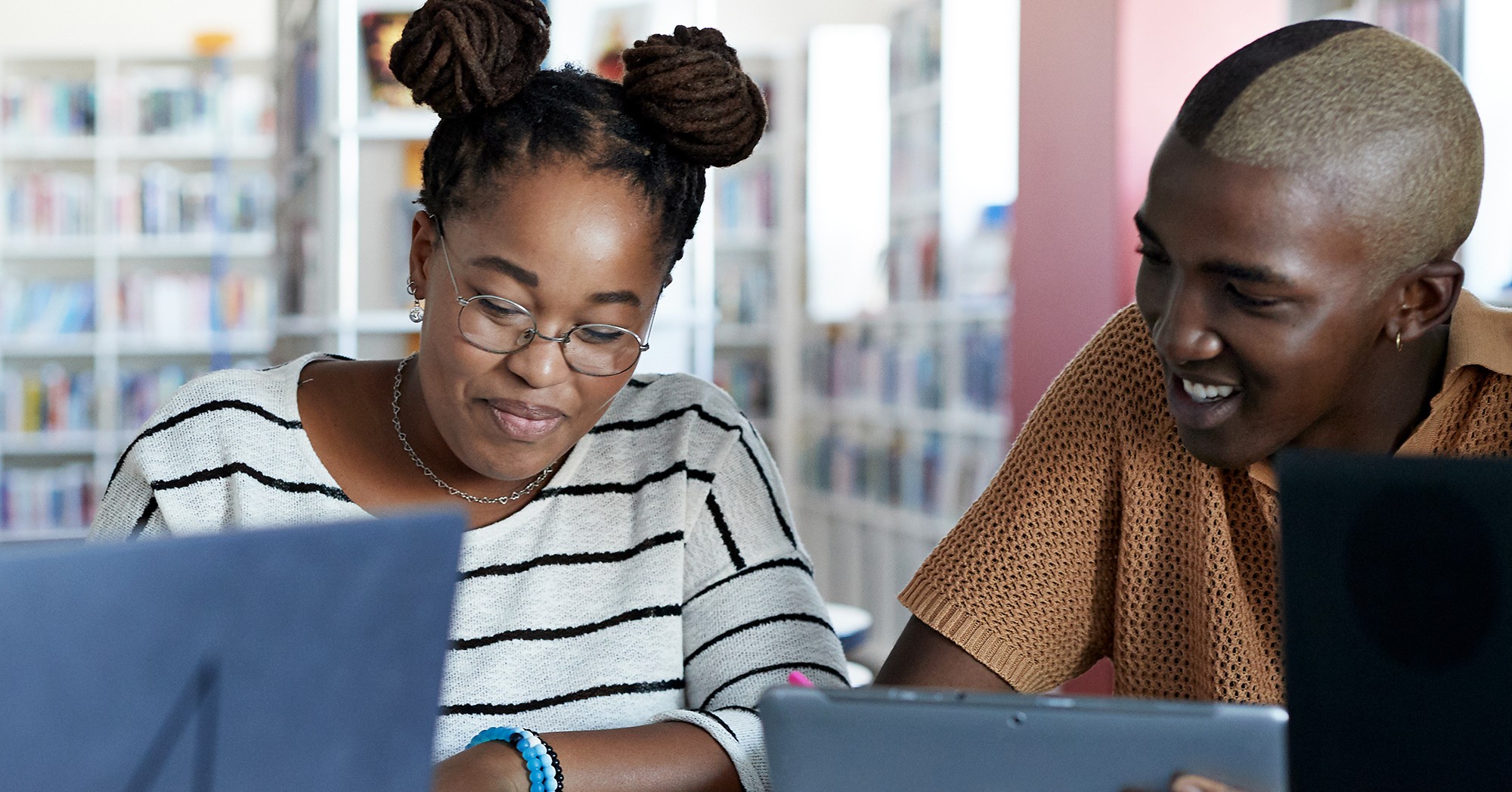 The Role of HBCUs in Communities: Bridging Socioeconomic Divides and Nurturing Digital Inclusion
HBCU Week is dedicated to raising awareness and inspiring the next generation of leaders to attend HBCUs (Historically Black Colleges and Universities), thereby promoting educational equity, excellence, and economic opportunities. In honor of HBCU Week, we recognize, celebrate, and advocate for the transformative impact of HBCUs, our esteemed higher education partners. These institutions act as a link between the present and a future in which digital literacy is not a privilege but a fundamental right. The digital divide is history in this future, and technology empowers every individual in a connected world. At Anthology, we are proud of the work that we do in partnership with many HBCUs to expand access to education through the transformative power of technology.
The Legacy of HBCUs and the Vision of Inclusivity
Historically black colleges have, for generations, stood as stalwarts championing the rights, dreams, and aspirations of minority communities. Born out of a need to address education equity in the face of America's pronounced economic disparity, HBCUs have consistently displayed resilience and innovation. Today, as we traverse a digitally inclined age, HBCUs are redefining their mandate—embracing the challenges of the present to mold a more inclusive future, where digital inclusion becomes synonymous with HBCU institutions.
Digital Divide: Beyond Access, Towards Mastery
It is crucial, as underscored in the Report from the United Negro College Fund, to understand that the digital divide is not a mere binary of technological access. It is a spectrum that spans digital skills, proficiency, and the confidence to effectively engage with digital platforms. As HBCUs blend technology integration into their robust education systems, they ensure that their student body is not merely passive digital consumers but adept navigators, contributors, and innovators in a digitized world.
Furthermore, articles like "Can Colleges Reach Beyond Campus to Foster 'Digital Equity' in Communities?" explain how promoting digital literacy within HBCU institutions has a cascading effect. The strategy encompasses not just curriculum refinement but drives broader socioeconomic empowerment for both students and the surrounding communities. The significance of this initiative cannot be overstated—it is a visionary approach aimed at closing the digital divide and addressing ingrained economic inequalities (Koenig, 2022). Koenig mentions two historically black colleges and universities, Claflin University and South Carolina State University in Orangeburg, South Carolina, that are collaborating with the nonprofit Connect Humanity to extend their broadband internet into the surrounding community at affordable rates. This is just one example of how higher education can help connect people from all socioeconomic backgrounds and income levels to high-quality internet, thereby improving digital equity.
Enabling Empowerment: A Holistic Approach to Digital Integration
HBCUs are at a critical juncture, as evidenced by articles such as "HBCUs Close Economic Gaps: Here's How" and "How HBCUs Can Accelerate Black Economic Mobility". Their decisions today will shape the future of entire communities. Here is a deeper look at the multiple ways HBCUs can have an impact on and off campus.
State-of-the-Art Digital Infrastructure: Through symbiotic partnerships with the expansive tech industry, HBCUs can ensure that both their campuses and communities are equipped with the latest, innovative technological infrastructure and tools.
Enhanced Online Learning Accessibility: HBCUs can leverage sophisticated online platforms by leveraging new education technology such as learning management systems and student information systems, to name a few. Programs such as these promote academic equity and ensure that students bound by work commitments or geographical limitations are not left behind.
Extensive Virtual Libraries and Learning Repositories: Digital repositories and libraries curated by HBCUs can ensure that every student, irrespective of their socio-economic background, has unbridled access to vast learning resources. They also reduce the cost of education by eliminating the need for physical textbooks.
Mobile Learning and Proliferation: Learning modules, resources, and mentorship can all be accessed with a single click thanks to comprehensive technology integration, truly embodying the spirit of inclusive education.
Holistic Digital Skill Development: By offering courses and training, HBCUs can ensure that their students are primed to excel in a workforce that is increasingly reliant on digital proficiency.
Expansive Tech-Enabled Community Outreach: Through interactive webinars, insightful online workshops, and virtual community centers, HBCUs can exponentially expand their sphere of influence, fostering community growth. Fayetteville State University (FSU) is one such HBCU. Campus Kitchen (now the Food Recovery Network), a national non-profit that provides grants to post-secondary institutions to help them develop comprehensive plans to serve their local communities, awarded FSU a grant. FSU was able to help low-income families receive meals through this grant, which helped to close disparities in the area.
Research, Innovation, and Advocacy: HBCUs can lead the charge in addressing technological disparities through research, simultaneously propelling innovative solutions that contribute to a global conversation on digital equity. HBCUs such as Fisk University, LeMoyne-Owen College, and Lane College can use the quality human resources at HBCUs to promote health and modify risks for chronic diseases among individuals living in surrounding communities through the HBCU Wellness Project by Meharry Medical College. Additionally, the Bonner Office of Community Service at Morehouse College joined forces with GivePulse to introduce the Service Leaders Community Engagement App. This application's objective is to enhance communication and collaboration among non-profit organizations, students, faculty, and staff, specifically in the realms of volunteering, research, and various service initiatives. Through this app, community partners gain the ability to directly promote and oversee service projects to engage Morehouse students. Furthermore, faculty members can easily configure and monitor service-learning opportunities tailored to their courses, all while facilitating meaningful reflections.
Embracing the Digital Future
In today's interconnected world, HBCUs stand as pivotal anchors, with their influence transcending academic excellence. They are the heartbeats of communities, fostering collective growth, and championing the ethos of a digitally inclusive future.
This HBCU Week, let us elevate our collective consciousness. Let us recognize, celebrate, and champion the boundless potential and transformative influence of HBCUs. They continue to stand as the bridge between our present and that future where digital proficiency is not a privilege but a fundamental right—where the digital divide is a relic of the past, and every individual stands empowered in a world knit together by technology.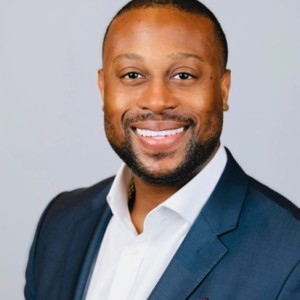 Kemaro Townsend
Global Director of Strategic Partnerships, HBCU Initiatives
Anthology
Kemaro Townsend, global director of strategic partnerships, HBCU initiatives, is deeply committed to driving business growth and social impact through effective collaborations and partnerships. Boasting an established record of accomplishment in developing and implementing strategies that deliver measurable results, Kemaro excels in forging strategic alliances with industry leaders, institutions, and regional stakeholders to drive growth and advance thought leadership.
Kemaro's multifaceted role in shaping the company's approach to HBCUs is indispensable. Apart from creating and implementing overarching strategies, he nurtures vital relationships to support strategy development, provides guidance for comprehensive HBCU growth, and oversees the sales dimension for Anthology's HBCU accounts. His instrumental role extends to spearheading the HBCU initiative for the Anthology Education and Research Center, marking it as a linchpin for the company's educational thought leadership and research endeavors.
Benefiting from Kemaro's comprehensive experience and visionary leadership, organizations and institutions are presented with a dynamic and perceptive partner. His unrivaled expertise, particularly in managing sales and strategic partnerships for HBCU accounts, sets him apart. His unwavering passion for effecting change through strategic alliances shines through in his impressive record of accomplishment.