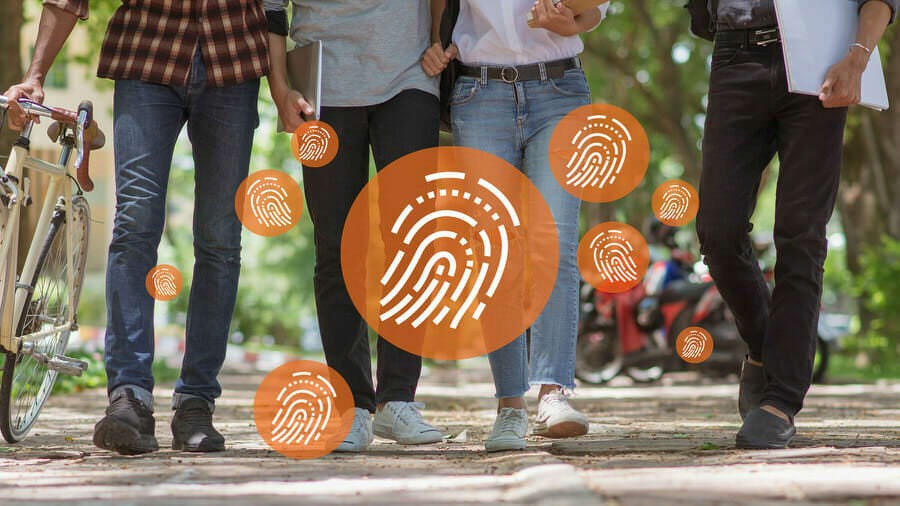 Three Tips for Managing Names and Technology on Campus
This content was previously published by Campus Labs, now part of Anthology. Product and/or solution names may have changed.
College can be a significant catalyst in a person's identity development. As students interact with new people and complex environments, they gradually explore personal interests and boundaries, discovering who they might want to be in the world. For some, this identity exploration includes their name—especially students who realize they do not identify with the gender they were assigned at birth. Over the past few decades, there has been increasing support of transgender students, including the expansion of Title IX interpretations to more explicitly protect transgender and gender nonconforming students under the Obama administration, since rescinded in 2017. But, much of the technology used in higher education has lagged behind, stubbornly clinging onto legal names or tucking chosen names ("preferred names") into parentheticals. If we intend to support college students in forming their identities, we also need to respect the names they come to find for themselves, including in our technology.
Even the best intentioned can struggle to find a way to streamline their technology in this way. As a campus practitioner working in LGBTQ+ support, I often worked with LGBTQ+ identifying students on their name changes. A student name change would involve updating at least three different systems (ex: student information system, student engagement platform, conduct system) and personally notifying multiple departments ranging from the Registrar to ID Card Services. Each student's name change was also unique. For example, some students did not want their chosen name to appear on any mailings that would be sent home to their families.
Some campuses may require students to process a legal name change in order to change their names, but as Katriel Page explained in a recent opinion piece for Inside Higher Ed, requiring a legal name change is unjust, particularly for low income students. Other campuses do not have the resources for a centralized name change, and students are stuck personally going from office to office or faculty member to faculty member to disclose their new name.
In my experience working on campus in a student affairs role, as well as in a consultant role at a higher education technology company, in order to support student name changes we need to:
Prioritize Student Autonomy
Ask Once
Respect Student Privacy
1. Prioritize Student Autonomy
If a student has identified a name for themselves that is different than their legal name, it is important for administrators to allow them the autonomy, as adults, to determine how they should be represented. This means that we should make every effort to ensure only their chosen name appears on both records and technology – especially any information that students or others outside of the university will see. Therefore, providing the student's legal name on documents with their chosen name in parentheses behind it is not be an effective solution.
Not only is using the chosen name supportive of the student, but according to Lambda Legal, it is also protecting private student records under FERPA. Providing this autonomy to students over their names can lead to inconveniences for administrators, but there are also ways to strategically use technology to minimize those inconveniences. For example, numeric usernames and identifiers are static, unchanging, and just as easy to use to look up a student or compare records across systems as a name or email field might be – if not more. Depending on how the system's search functions are configured, it may also be possible to search for students by their legal names while also keeping them hidden from display, further easing this dilemma.
2. Ask Once
Some campuses have begun streamlining the name change process so that students can visit an easily discoverable webpage, change their name, and not need to update their record anywhere else. Accomplishing this necessitates that the campus streamline all name records to be updated through a student information system on an automated basis. For example, a campus using the Campus Labs student engagement platform would implement nightly account imports, or real-time API calls, so that if a student's name is changed in the student information system, that change is also reflected on their co-curricular record and affiliated organization rosters.
3. Respect Student Privacy
For many students who pursue a name change, privacy is non-negotiable. Hearing a "birth" or legal name is not just distressful to the student, but it can lead to bullying from peers. Additionally, college is when a student begins to develop their professional branding and identity – associating the student's academic and student involvement records with a name they no longer use can prove challenging later in life, especially for those with high profile student activities such as athletics. Access to legal name should be restricted on an absolute need-to-know basis for employees who are trained in respecting student name and gender privacy.
There are many reasons a student may not want to update their campus records as a whole, especially if their family is not aware of their name change. With that in mind, Campus Labs designed its student engagement software to allow students to identify a name that will appear across the site in lieu of any name the campus has imported for them. This offers students an extra level of flexibility for student activities and allows the student's chosen name to appear on rosters and their legal name to appear only in specific administrative views for administrators that explicitly have access to that data.
Names hold power. Together, we can support students in owning that power as part of their individual identity development. Respecting student privacy and autonomy can only support students in growing to be their fullest selves.
If you are interested in how we protect student privacy and autonomy in Campus Labs software, learn more about Names in Engage.