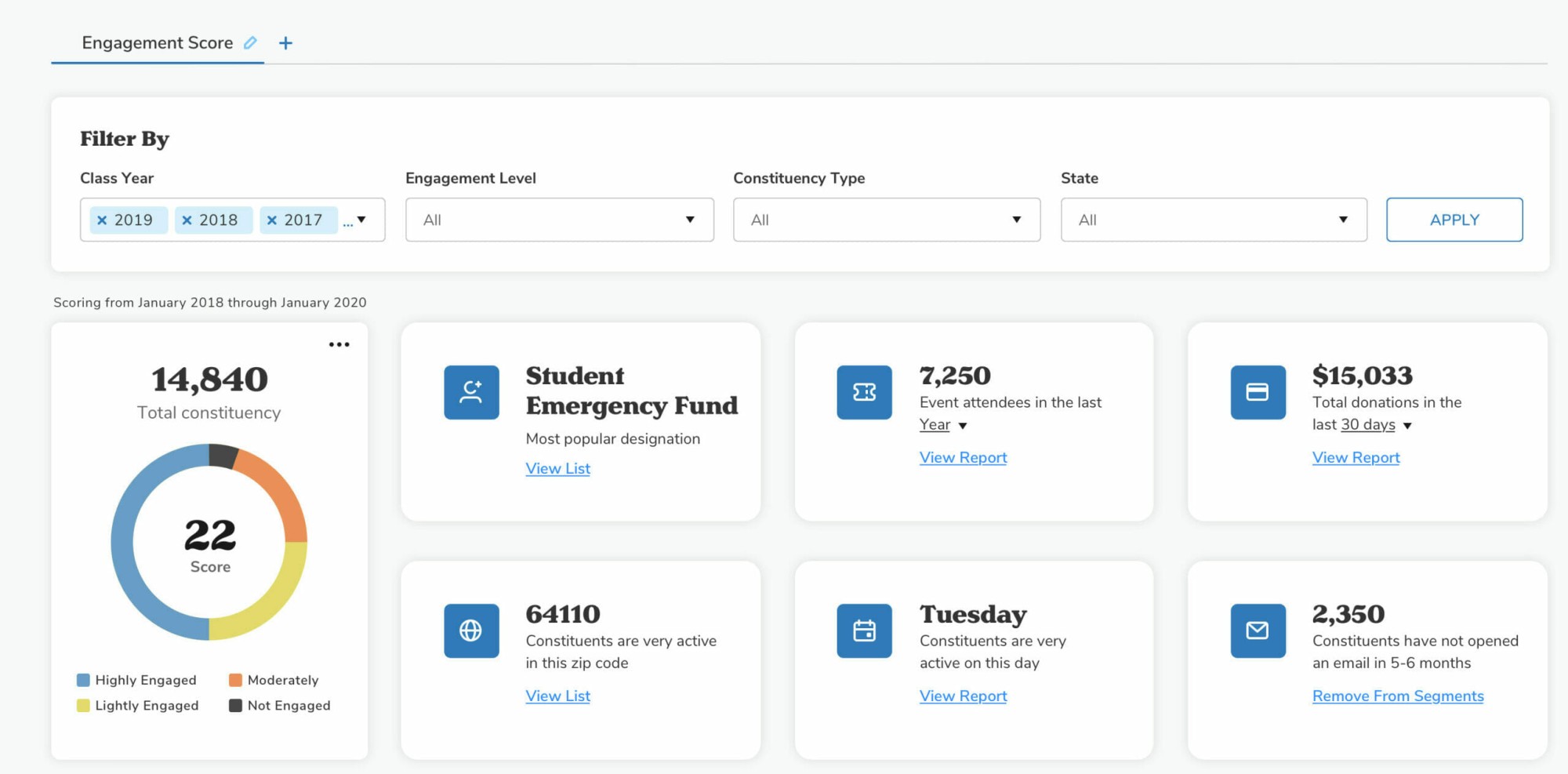 Using Engagement Data to Adjust Strategy
This content was previously published by iModules, now part of Anthology. Product and/or solution names may have changed.
Gaining insight into who and how they are engaging with the institution allows you to tailor specific strategies to groups of individuals. One example that many schools already use are recent alumni programs – these resonate with a subset of the recent alumni population. However, by having an engagement score for every graduate, you can identify similarities and differences in engagement by graduating class, the school or college level, the institution as a whole, or at the individual level. In our research, we have found that the older "recent" graduates are less engaged with their alma mater, often including the groups that graduated seven to ten years ago.
By reviewing engagement data, institutions can identify whether that is the case at their institution and shift their strategy to engage these populations. This may be an indication that communications and programming are more tailored to the most recent graduates, rather than those who graduated in previous years.
This is just one example of how data can help tailor strategies. Another way that engagement data can be helpful is to identify populations that you may want to reduce communication with. By looking at individuals who have not engaged in measurable ways over a period of several years, have no giving history, graduated years ago, and have low capacity, it may not make sense to continue to solicit them as frequently. Perhaps this group of graduates receives fewer print solicitations, fewer issues of the magazine, or other print communications, saving funds that can be invested in other segments that are more engaged with the institution.
Lastly, engagement data also provides an opportunity to track and assess progress. By having an overall engagement score for graduates and being able to track that score over time, an institution can see how communication and programmatic changes are impacting engagement within the population. This provides one data point that can be used to highlight activity, rather than needing to track a number of different elements.
These are only a few ways that engagement information can help you refine strategies and incorporate new data points and data-driven decisions into your engagement and fundraising goals; it's bound to be different within each institution.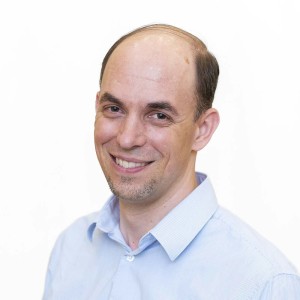 Mirko Widenhorn, Ed.D.
Senior Director of Engagement Strategy
Anthology
Mirko Widenhorn, Ed.D., is senior director of engagement strategy at Anthology. Widenhorn joined the Anthology team in 2013, bringing more than 11 years of higher education experience to the organization. Prior to Anthology, he was the director of alumni relations and annual giving at Wilkes University. Now serving as the senior director of engagement strategy, he works closely with clients on engagement scoring, while also focused on thought leadership for higher education. Widenhorn is a Drew University graduate and completed his Ed.D. in higher education administration at Wilkes University, focusing on whether giving differs based on participation in different types of alumni programming.