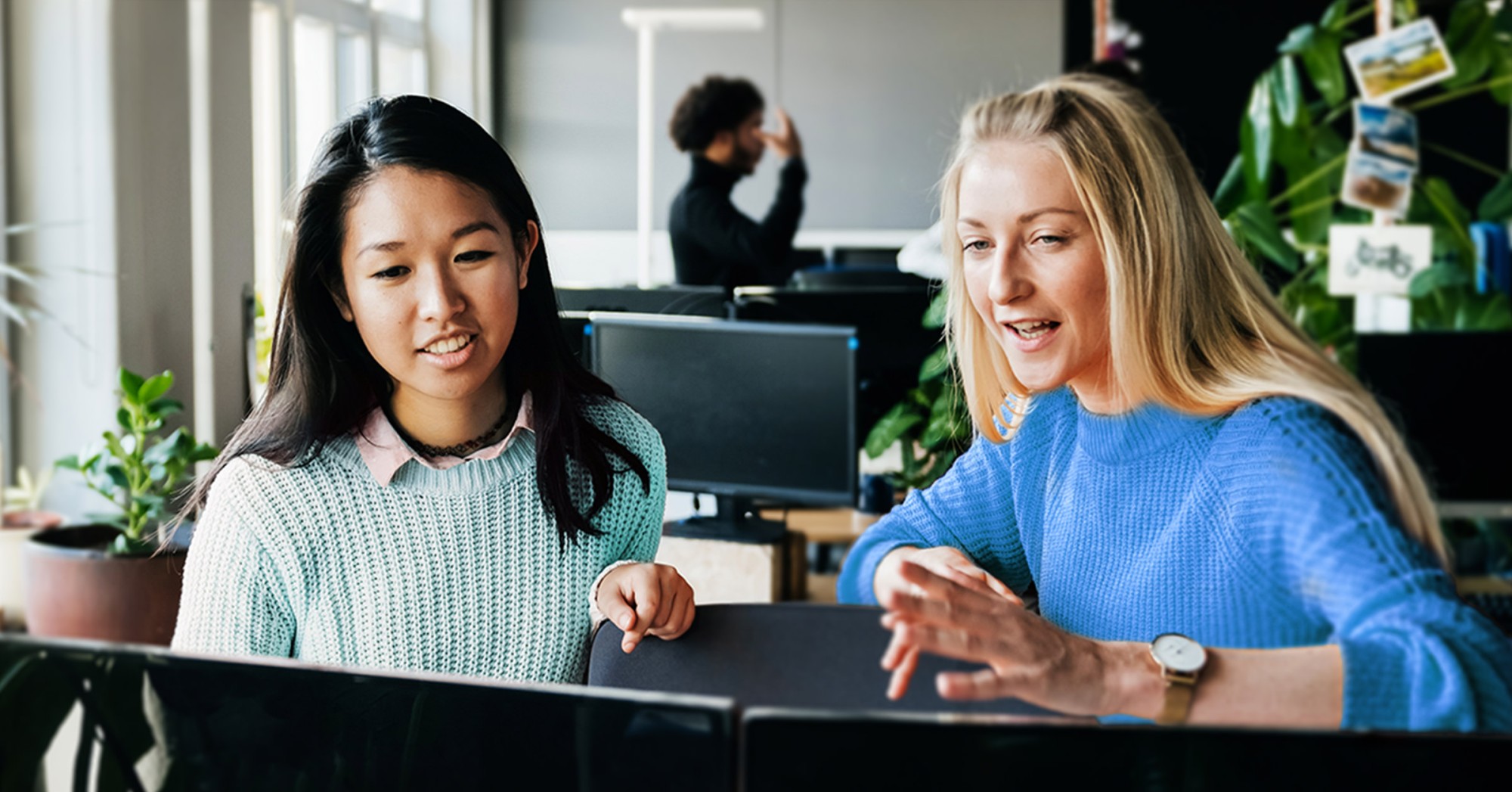 What's New in Blackboard Learn Ultra – June 2023
Instructors, learners, and system administrators lead busy lives, and this release aims to make their lives easier with a variety of exciting new features and improvements. These updates will save time, promote engagement, optimize course management processes, and speed up the upgrade to the Learn Ultra Course View.
Announcements in the Top Navigation Bar: Stay Connected, Effortlessly!
Announcements play a pivotal role in an LMS/VLE by facilitating centralized communication, timely updates, course reminders, query resolutions, and student engagement.
To enrich your experience, we've orchestrated a significant change. Announcements have been migrated from the Details & Actions menu to the top navigation bar, liberating the menu from clutter and optimizing its efficiency. Now, Announcements shine in the spotlight they rightly deserve, accessible to you anywhere within a course.
The best part? All the familiar features and functionalities of announcements remain unaltered.

Upload Questions from a File to Tests and Assignments: More Time-Saving Features for Instructors
Crafting questions for tests or assignments is notorious for its time-consuming nature. This labor-intensive process involves manual drafting, careful selection, and the individual transfer of each question directly into test assignments or question banks. And let's not overlook the critical step of adding the accompanying answers. When confronted with a vast number of questions, the time investment required only intensifies, presenting instructors with a daunting challenge.
By crafting questions offline in a text file (tab-delimited TXT file) and leveraging tools like Spreadsheets, instructors can now easily upload and edit their questions in Learn Ultra, enjoying the same convenience as if they were created within the test, assignment, or question bank itself.
Supported question types include:
Multiple choice/multiple answer
True/false
Essay
Fill in the blank
Fill in multiple blanks
Numeric response
Matching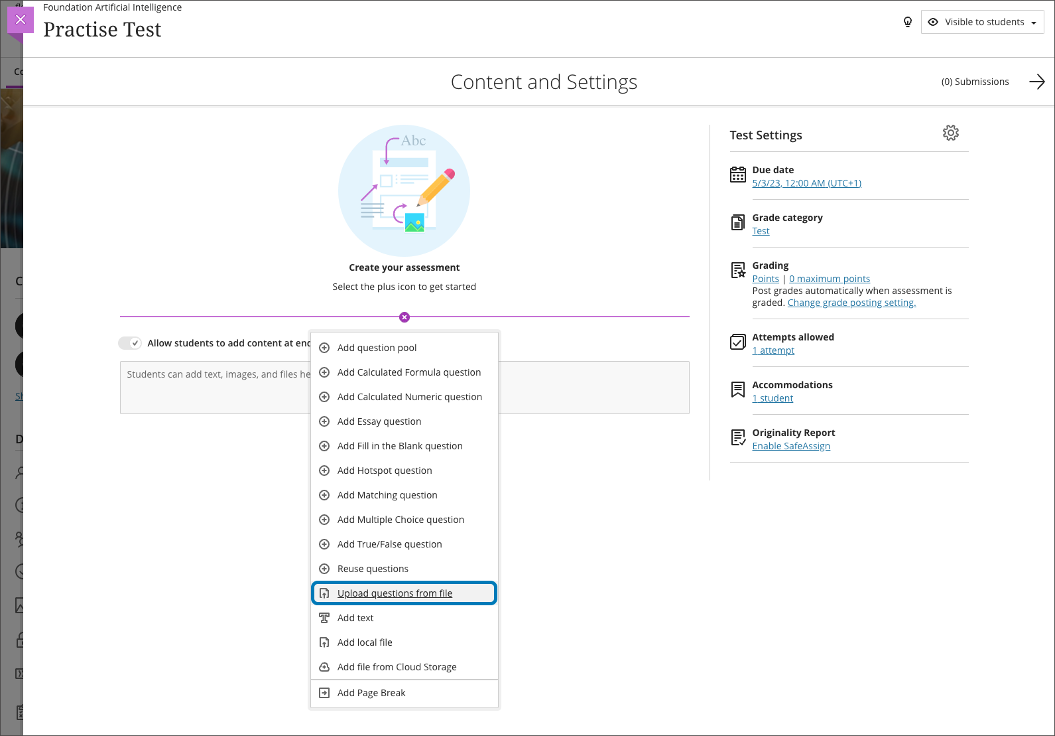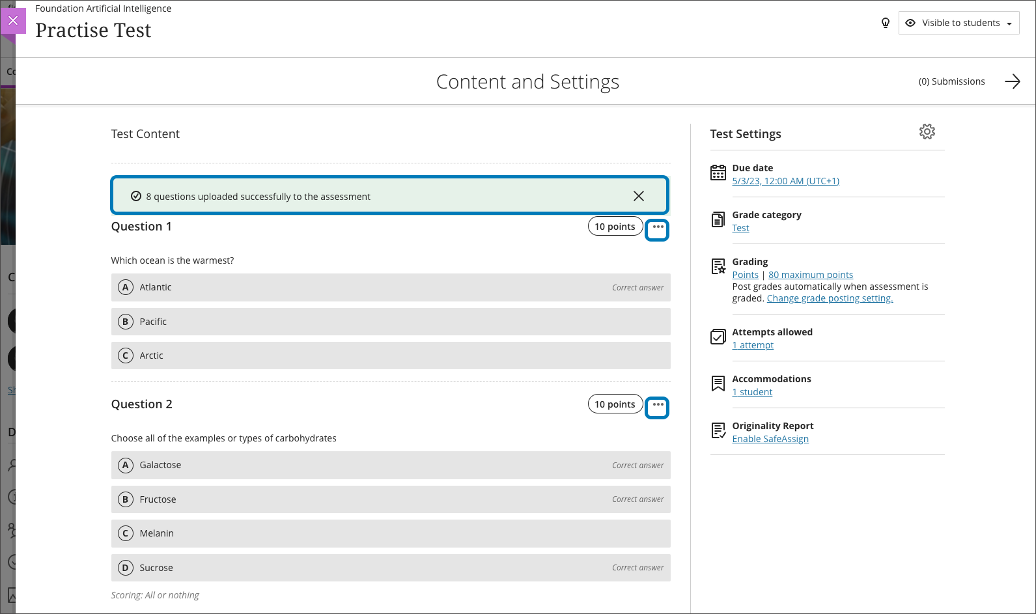 Additional Level of Content Nesting: Flexibility to Organize Content in Ways that Better Suit Your Needs
A simplified user experience increases student engagement with the course materials. When students can easily locate and access the content they need, they are more likely to stay focused, actively participate, and interact with the course material.
At present, Blackboard Learn Ultra supports up to three levels of hierarchy for content nesting on the course content page. Consistently, students have expressed their satisfaction with this layout, highlighting its positive impact on course navigation. Instructors, too, echo the sentiment, noting how it simplifies the course design process, allowing for effortless organization and layout.

Responding to valuable feedback from institutions, we understand the need for more than three levels of content nesting to structure course content effectively. Now, institutions can take advantage of an additional level of content nesting, empowering instructors with the flexibility they require. This enhancement is especially significant when transitioning courses from the Learn Original to Learn Ultra course view, allowing instructors to seamlessly maintain their desired course structure.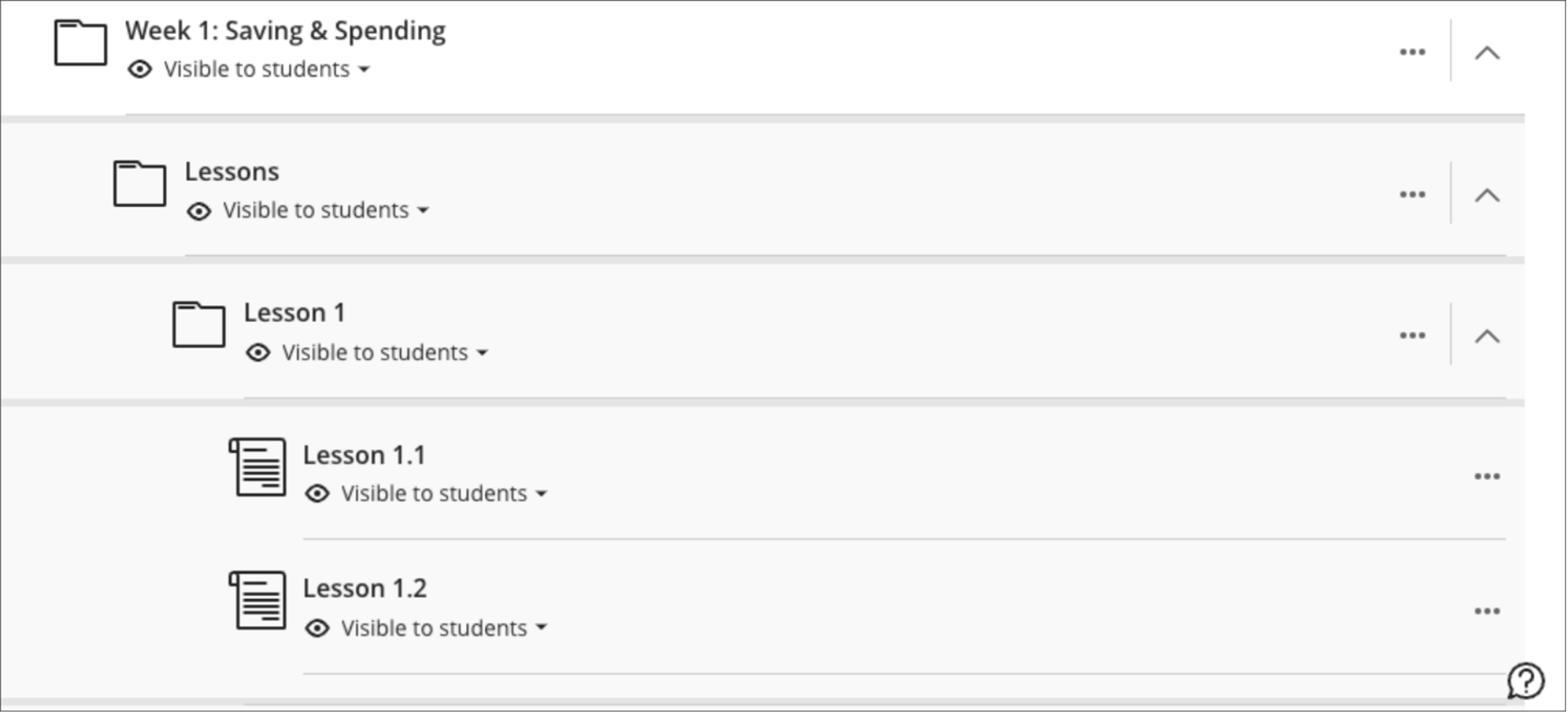 New Native Bulk Conversion Options: Accelerate Learn Ultra Adoption
We recognize the challenges that come with converting courses one by one, particularly when dealing with larger and more complex Learn Original courses. That's why we offer administrators two new time-saving alternatives in Learn Ultra: Bulk Convert or Bulk Copy and Convert. These options enable administrators to effortlessly convert a substantial number of courses, maximizing efficiency and expediting the adoption of the Learn Ultra Course View.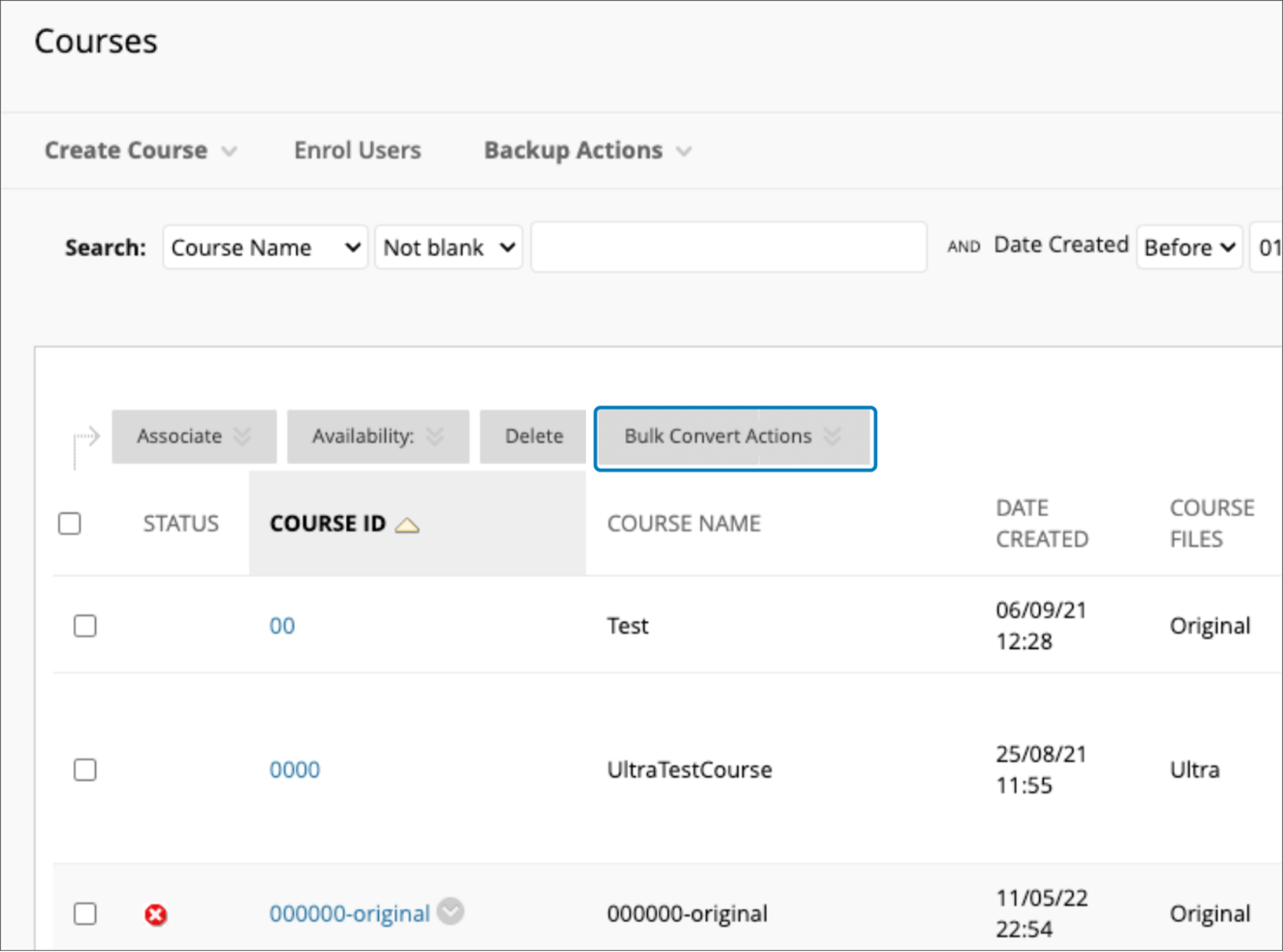 Please review the Help documentation for Bulk Convert and Bulk Copy and Convert before using them. You may want to enable the extra level of content nesting on the Course Content page before using either option. Having the extra level can help with conversion.
For a deeper look at these new features and updates, and to see more recently released new features, visit the June release notes.
As always, we are continuously making enhancements to Blackboard Learn and invite you to be part of this process. Our goal is to not only meet your needs today, but also to drive innovation and support the educational community's needs in the future.
To get involved and learn more about upcoming product enhancements, best practices, and more, visit the Anthology Community Site. Here you can ask and answer questions, provide product feedback, submit your own ideas for new features, join user groups, share experiences and best practices, and much more.