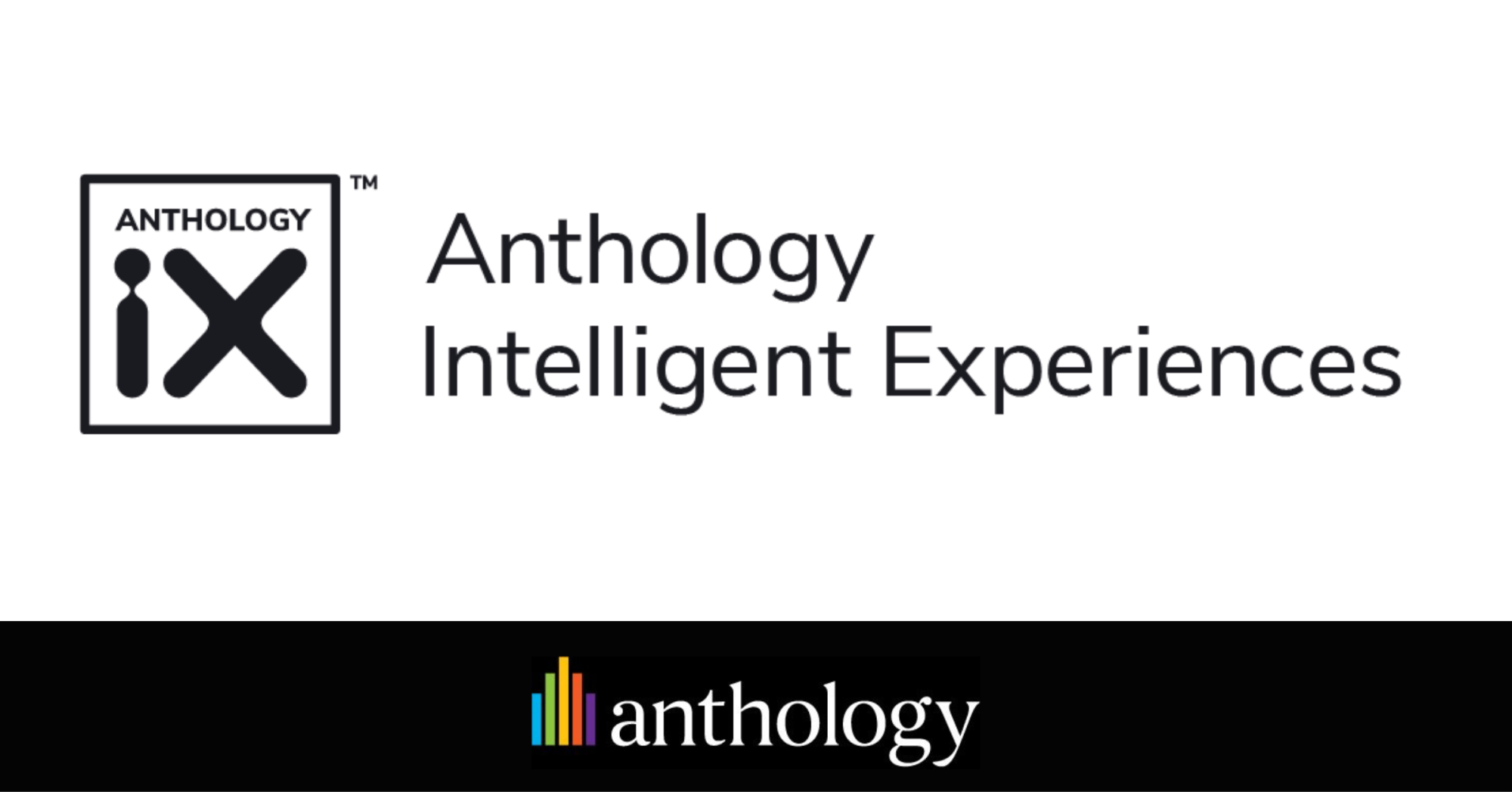 Anthology Debuts Student Success, Career and Skill Alignment Intelligent Experiences
One year after announcing iX vision, Anthology delivers personalised and guided insights across select solutions, announces next steps toward broader ecosystem integration
Boca Raton, Fla., July 19, 2023 – Anthology, a leading provider of education solutions that support the entire learner lifecycle, today introduced the next chapter of Intelligent Experiences (iX), providing unparalleled alignment of data across historically siloed systems to deliver personalised and actionable insight to learners and instructors. The strategy detailed during the company's annual conference, Anthology Together, showcased two of the Intelligent Experiences, designed to help learners align their courses to the skills they will need to compete for their desired career and to provide real-time progress tracking for advisors juggling hundreds of students.
"We know data has the power to change everything at institutions but too often the answer is complex integrations that are long on promise and short on insight," said Jim Milton, Chairman and Chief Executive Officer at Anthology. "Today, the next chapter of Intelligent Experiences is building actionable insight right into the Anthology ecosystem, delivering a personalised experience designed to drive successful outcomes right where and when learners, instructors, and staffers need it."
A recent survey from Anthology found nearly 40 per cent of students were concerned about finding a job after graduation as they considered enrolling and choosing a programme of study. With a goal of ensuring learners select courses to gain the skills needed to achieve their career goals and compete in the evolving economic landscape, data now flows between Anthology's labour market tool, Occupation Insight, Anthology's skills tool, Anthology Milestone, and student information system, Anthology Student. The result is a course registration process infused with career and skills data that keeps learners on track to earn the skills needed for a job in their desired field or explore how the skills they have obtained match other careers.
"The motivating force for so many learners today is securing a fulfilling career in their field of choice," said JD White, Chief Product Officer at Anthology. "With Intelligent Experiences, learners can follow a clear, skills-based path through their academic journey to achieve that outcome." 
Too often, data at institutions that could provide valuable insight toward student success or retention stays siloed, never reaching critical actors. The second Intelligent Experience announced at Anthology Together connects Blackboard Learn's Progress Tracking data to the advising module inside Anthology's CRM and lifecycle engagement tool, Anthology Reach. Advisors gain robust and easy-to-assess student engagement data like how a student's participation rate compares to peers and course performance predictions. The predictive tool enables advisors to intervene earlier when there is still time to get learners back on track.
"Advisors are balancing a caseload of potentially hundreds of students, a responsibility that makes providing personalised progress tracking and intervention a herculean task," said White. "By connecting data from Blackboard Learn and Anthology Reach, we are building a more powerful early intervention tool for advisors that enables them to quickly identify learners at risk to surround them with the support they need as early as possible." 
The Anthology Occupation Insight, Anthology Milestone and Anthology Student Intelligent Experience is available now, while the Blackboard Learn and Anthology Reach Intelligent Experience is planned for Autumn 2023. Anthology will continue to build iX into the larger ecosystem and provide a platform for institutions to analyse their integrated data set. 
About Anthology
Anthology offers the largest EdTech ecosystem on a global scale for education, supporting more than 150 million users in 80 countries. With a mission to provide dynamic, data-informed experiences to the global education community through Anthology Intelligent Experiences™, we help learners, leaders and educators achieve their goals by offering over 60 SaaS products and services designed to advance learning. Discover more about how we are fulfilling our mission for education, business and government institutions at www.anthology.com.