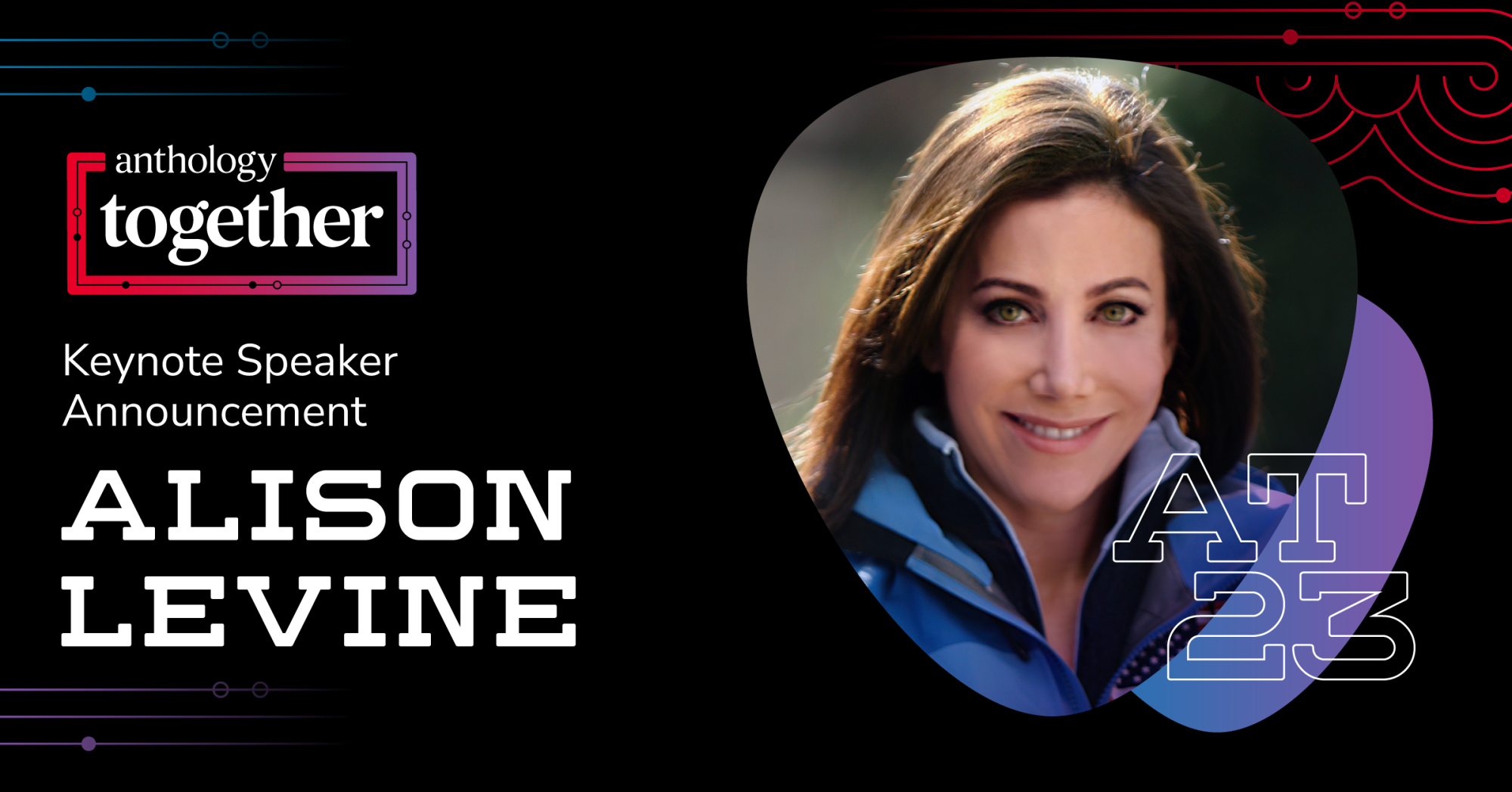 History-making Polar Explorer and Mountaineer Alison Levine to Keynote Anthology Together 2023
Team captain of the first female Mount Everest expedition team to share story of overcoming challenges
Boca Raton, Fla. – January 30, 2023 – Anthology, a leading provider of education solutions that support the entire learner lifecycle, today announced history-making polar explorer and mountaineer Alison Levine as the keynote speaker for Anthology Together 2023. Levine's journey as an explorer, an adjunct professor at the U.S. Military Academy at West Point, and New York Times best-selling author, will inspire academic leaders, instructors, and innovators from around the world to set their sights higher to achieve more than they thought possible. She will join attendees in Nashville at the Gaylord Opryland Resort in July. Anthology Together 2023 is being held from July 17-20, 2023.
Alison Levine has made a career out of breaking boundaries and inspiring others to achieve more.​ Levine has climbed the highest peak on every continent, served as the team captain of the first American women's Mount Everest expedition, and skied across the Arctic Circle to the geographic North Pole. In January 2008, she made history as the first American to follow a remote route across west Antarctica for 600 miles to the South Pole. When not challenging herself in the outdoors, Levine focuses on training others to become strong leaders. She spent four years as an adjunct professor at the United States Military Academy at West Point in the Department of Behavioral Sciences & Leadership. In 2013, she transitioned from training cadets to working with corporate leaders and currently serves on the board and faculty of the Thayer Leader Development Group at West Point—one of the nation's premiere executive leader development programs.​
"We are excited for Alison Levine to join the global education community at Anthology Together this year and share her inspiring story," said Jim Milton, Chairman and CEO at Anthology. "Alison's journey exemplifies perseverance, grit, and rising to meet the most difficult of challenges to achieve outcomes that change the world – a journey that will resonate with and inspire our attendees and our entire global community." 
Anthology Together is one of the world's largest education technology events and a destination for industry thought leaders, education professionals, and learners from all backgrounds. More than 1,600 attendees from 40 countries attended 200 sessions at Anthology Together in 2022. This year, Anthology Together will offer eight program themes providing a more tailored experienced for attendees. The program themes are: alumni and advancement; corporate and government; DevCon; enrollment growth and admissions; enterprise resource planning; institutional effectiveness; student success, retention and engagement; and teaching, learning, and inclusion. 
Visit https://www2.anthology.com/together/program/general-sessions to learn more and register.
About Anthology 
Anthology offers the largest EdTech ecosystem on a global scale for education, supporting more than 150 million users in 80 countries. With a mission to provide dynamic, data-informed experiences to the global education community through Anthology Intelligent Experiences™, we help learners, leaders and educators achieve their goals by offering over 60 SaaS products and services designed to advance learning. Discover more about how we are fulfilling our mission for education, business and government institutions at www.anthology.com.