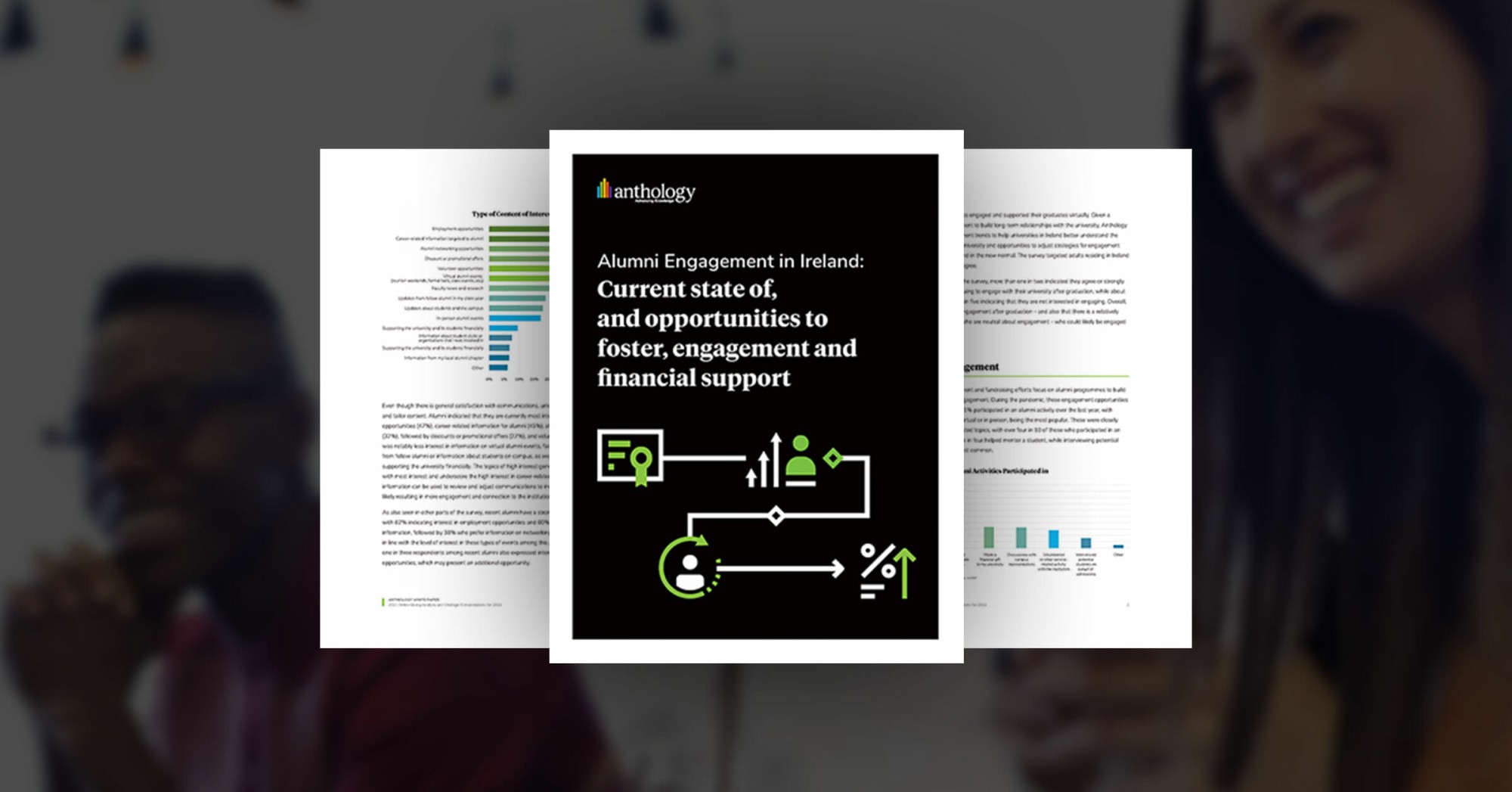 Alumni Engagement in Ireland: Current state of, and opportunities to foster, engagement and financial support
The pandemic impacted how universities engaged and supported their graduates virtually. Given a continued focus on increasing engagement to build long-term relationships with the university, Anthology conducted a survey on alumni engagement trends to help universities in Ireland better understand the level of interest in engaging with their university and opportunities to adjust strategies for engagement and communications during this time and in the new normal. 
Career-related programming and information is most valued among alumni 
The potential programmes that garnered the highest interest were career-related programming and those focused on networking. While there were differences by age range, networking and career-related programmes were the most popular until the age of 56 or above. In addition, career-related information was considered the most valuable in terms of email content from universities. Over four in 10 respondents expressed interest in information about career fields and areas that are hiring as well as in information about a job search, resume/CV tips, etc. 
Potential for growth in financial giving from alumni 
Alumni financial support is becoming increasingly important as an additional source of revenue to support students and the institution; however, the large majority of respondents (84%) have not made a gift to their university since graduation. As seen in other research on giving trends, respondents were more likely to support the university if solicited by a peer.  
Get the full analysis 
Download the full white paper to see the results of this survey, and to learn more about areas of opportunity for universities in terms of growing alumni engagement and support from Mirko Widenhorn, Ed.D., senior director of engagement strategy at Anthology.