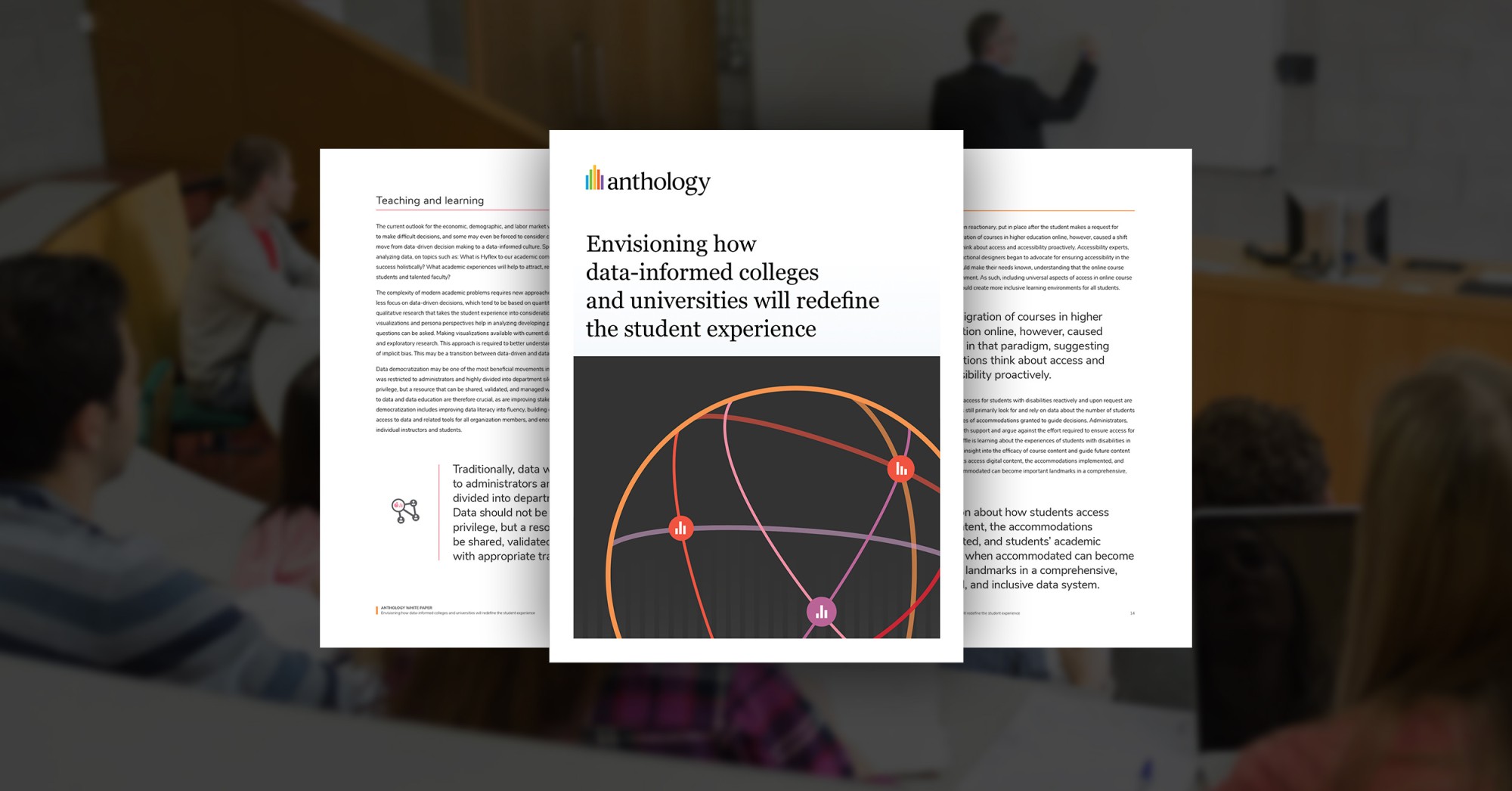 Envisioning How Data-Informed Colleges and Universities Will Redefine the Student Experience
The Anthology Education and Research Center has engaged with four leading higher education data practitioners who work daily to support their institutions and their students. They represent different roles and work in a varied set of institutional types. Their extensive experience provides them with unique perspectives on how data can be used across the many dimensions of a modern university.
The initial premise for this white paper is a simple question: What does a campus look like when all of its data systems/silos are connected, clean, canonicalized, and available for machine learning algorithms, forecasts, dashboards, and alerts? Which insights are available? What are the methods faculty and staff use to accomplish their tasks? How does the student experience look compared to today?
One of the key concepts that emerged is moving from building a data-driven institution to that of a data- informed institution. In the recent book Big Data on Campus, (Webber, Zhang), this difference is made explicit in terms of how analytics must interface with and inform human-centered decision making.
Colleges and universities are complicated organizations with different people, processes, and outcomes. Using different lenses, the paper explores both the positive impact and cautionary notes of moving toward a data- informed institution. The four areas of focus are:
Teaching and learning

Administrative

Diversity, equity, and inclusion (DEI, student belonging, and well-being)

Accessibility
In the sections that follow, our experts will examine the focus areas for trends, predictions, and pain points and will offer a path forward for institutions looking to optimize their data experience.