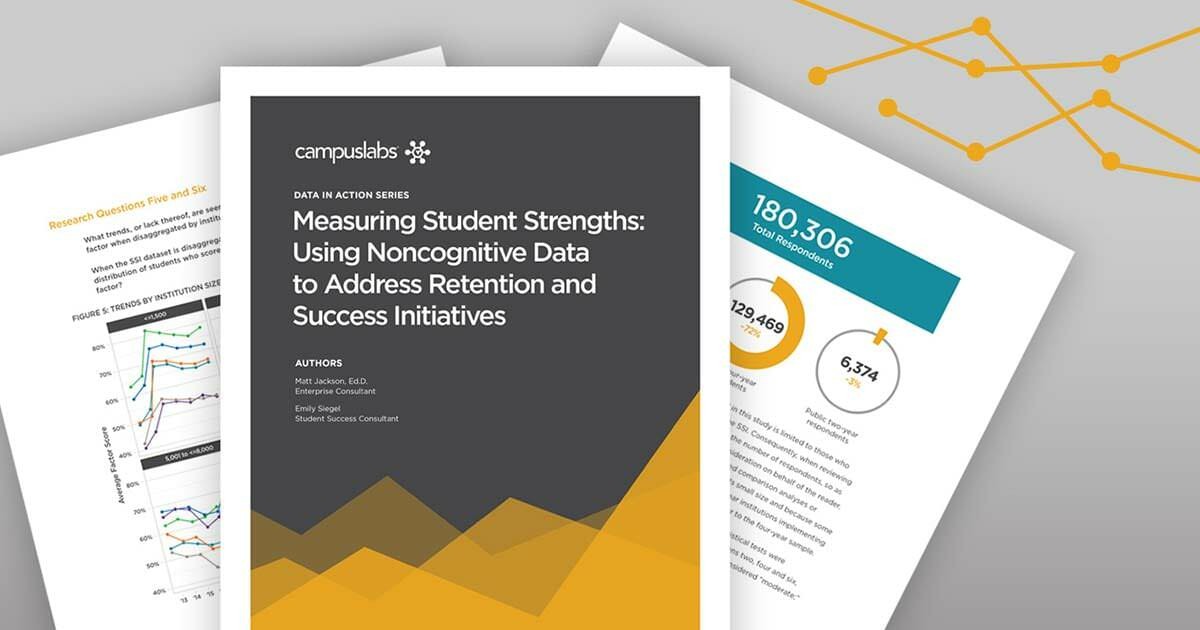 Measuring Student Strengths: Using Noncognitive Data to Address Retention and Success Initiatives
This content was previously published by Campus Labs, now part of Anthology. Product and/or solution names may have changed.
This research began as a response to the enrollment challenges facing higher education and a desire to understand recent trends in the dispositions and attitudes of enrolled college students—in analyzing this large collection of responses both in aggregate and broken down by institution size and type, several trends initially stand out:
Overall, academic engagement has increased over time
Students show moderate levels of educational commitment, despite high scores in academic engagement and academic self-efficacy
Private four-year institutions have seen a decline in levels of campus engagement
Public four-year institutions have seen a decline in levels of resiliency
Small campuses overall face a surprising challenge: campus engagement
Large campuses (full-time enrollments of more than 8,000) saw a rise in respondents with low resiliency
Download the full white paper for analysis of six research questions— including examinations of trends by institution type and size, detailed campus case studies showcasing the use of noncognitive data in student success efforts, and a series of graphs and data figures.