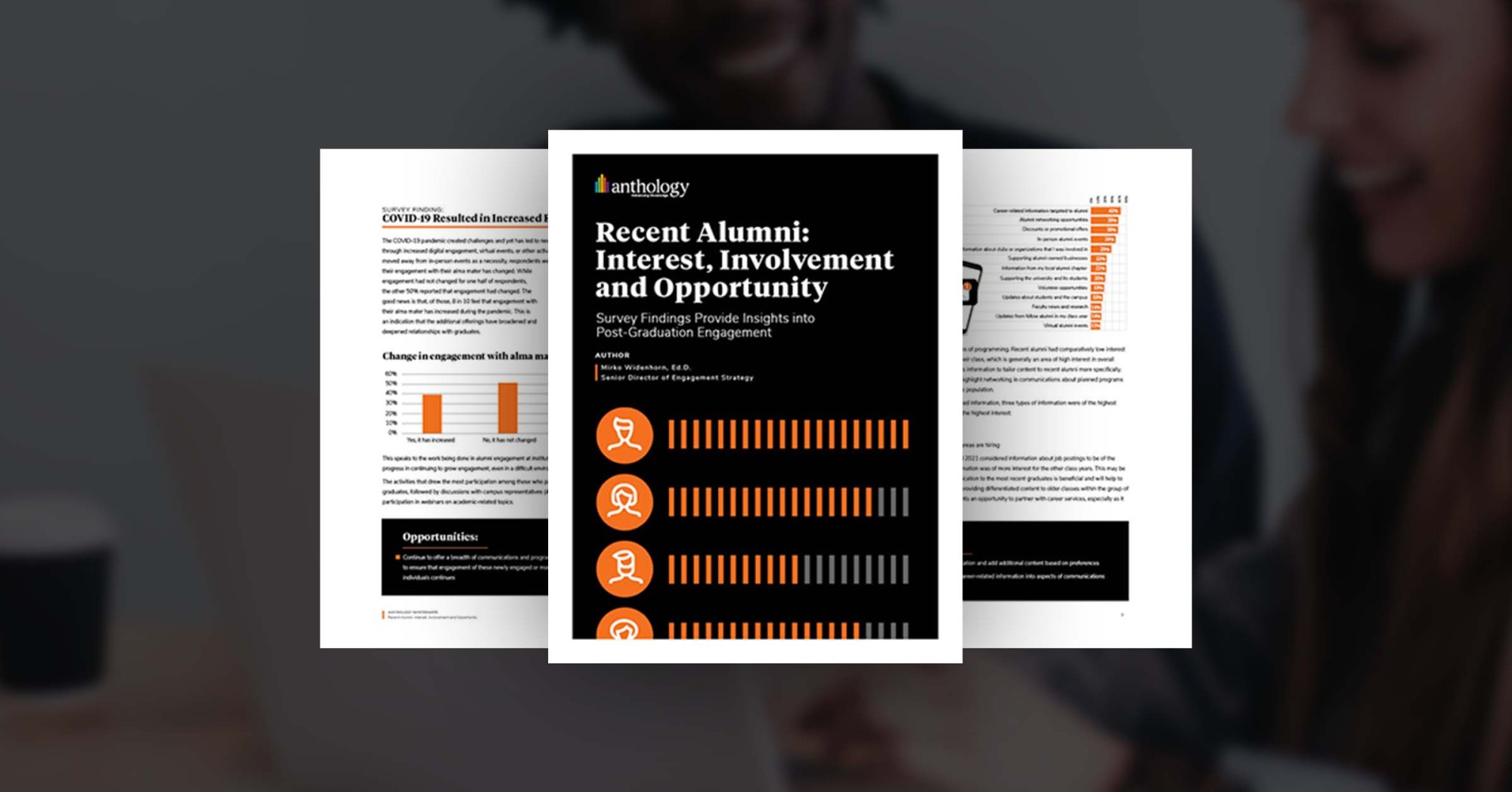 Recent Alumni: Interest, Involvement and Opportunity
Survey Findings Provide Insights into Post-Graduation Engagement
Recent alumni are a population that alumni engagement offices spend time cultivating to ensure they remain engaged and ideally become lifelong advocates and supporters of their alma mater.
In June 2021, we conducted a nationwide survey of over 2,000 recent alumni and discovered valuable insights and opportunities. Findings offer current trends to engage recent alumni, including their expectations and preferences related to communications, event participation and giving. Some of our findings are summarized below. 
Student Engagement Leads to Alumni Engagement
Nearly 8 in 10 respondents who indicated that they were involved as a student indicated that they participated in an alumni activity in the last 12 months. This compared to fewer than 5 in 10 of those who indicated that they were not involved as a student – a 35% gap. This is a clear indication that engagement as alumni is higher among those who were involved in student organizations and highlights an opportunity for institutions to increasingly focus on recent alumni involved as students.
Recent Alumni Are Most Interested in Career-Related Information
Respondents expressed high interest in career-related information as content that they would like to receive from their alma mater, whether through e-communications or programs and activities. Higher education has an opportunity to continue to adjust content being tailored for recent alumni to grow their engagement.
Get the Full Analysis
Download the full white paper to learn more about how higher ed institutions can create new and reinforce existing alumni engagement strategies from Mirko Widenhorn, Ed.D., senior director of engagement strategy at Anthology.