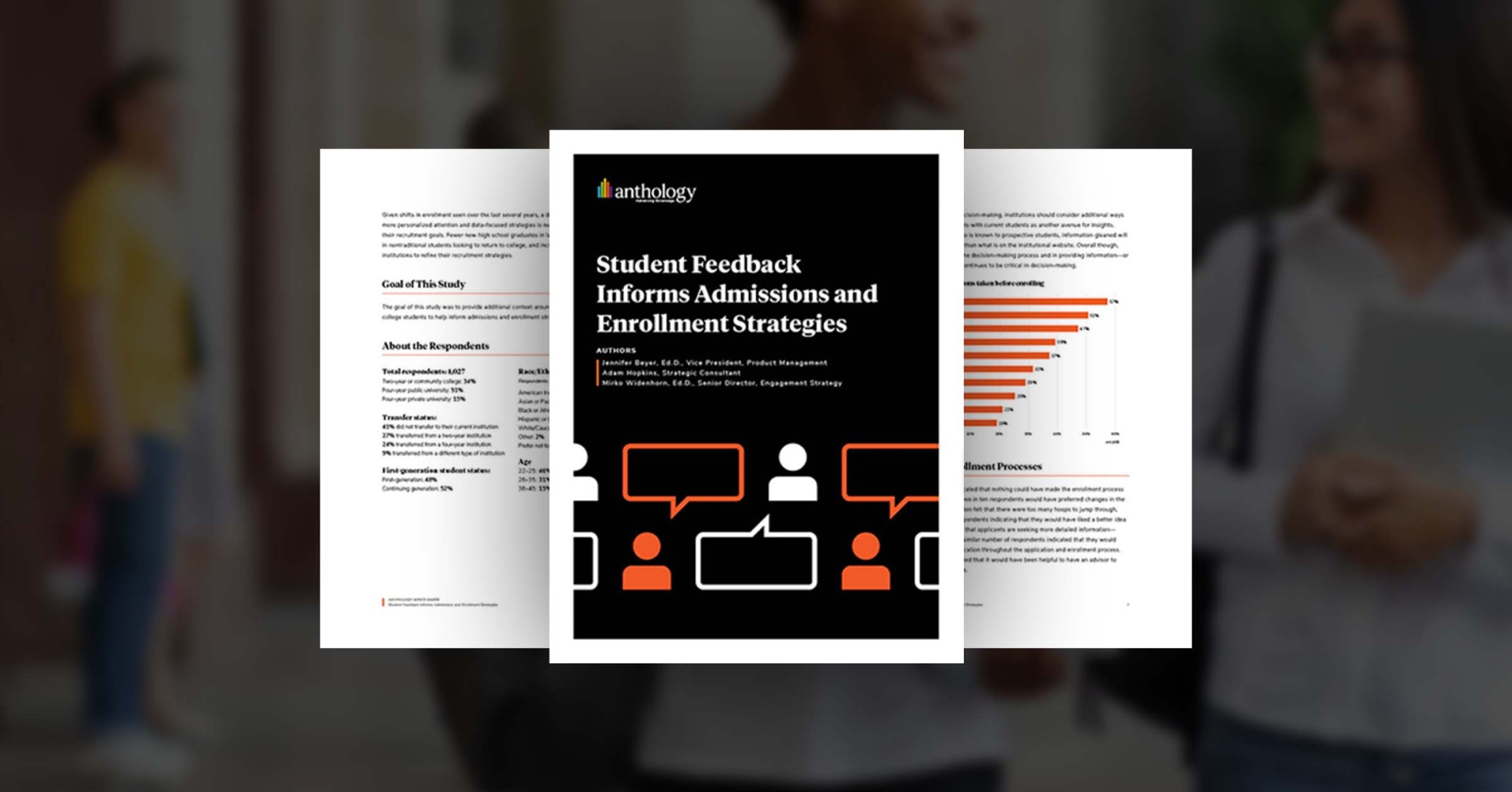 Student Feedback Informs Admissions and Enrollment Strategies
Given shifts in enrollment seen over the last several years, a deeper focus on applicants through more personalized attention and data-focused strategies is necessary for institutions to reach their recruitment goals. Fewer new high school graduates in large parts of the country, increases in nontraditional students looking to return to college, and increasing competition require institutions to refine their recruitment strategies.   
Our recent study provides context around the experience of prospective college students to help inform admissions and enrollment strategies for future students.    
Communications Preferences Findings 
Communications preferences are changing, and there are more vehicles available to communicate with prospective – and current – students. However, based on the respondent feedback, the primary approach during the admissions process continues to be email and phone communications. Only one in ten respondents indicated that texting had been used, while slightly fewer than one in five respondents indicated having used chat, and slightly over one in ten indicated the use of social media to communicate with staff members at the institution. For nontraditional students, phone communications were more prevalent, although still second to email, with texting being slightly more prevalent and less use of chat and social media than among traditional students.   
Get the Full Analysis  
Download the full white paper to learn more about key findings from the analysis and areas that institutions should focus on or continue to make a key part of their admissions and enrollment cycle based on the results of the survey.