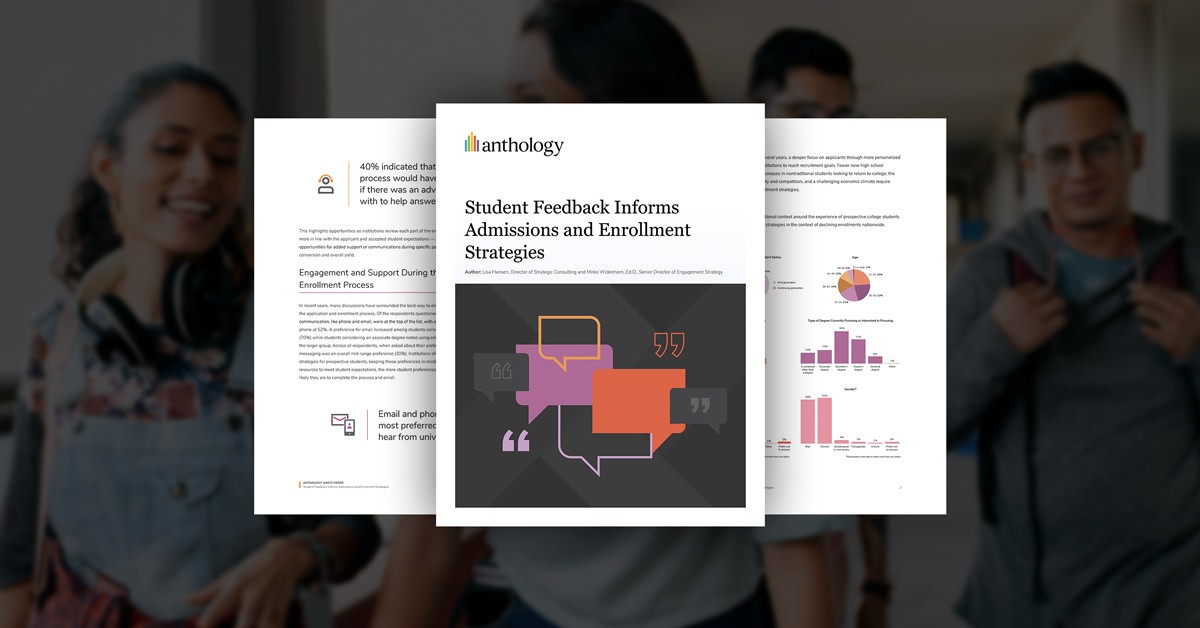 Student Feedback Informs Admissions and Enrollment Strategies
Given shifts in enrollment over the last several years, a deeper focus on applicants through more personalized attention and support is necessary for institutions to reach recruitment goals. Fewer new high school graduates in large parts of the country, increases in nontraditional students looking to return to college, the impact of the pandemic on course modality and competition, and a challenging economic climate require institutions to refine recruitment and enrollment strategies.
Goal of This Study
The goal of this study was to provide additional context around the experience of prospective college students to help inform admissions and enrollment strategies in the context of declining enrollments nationwide.