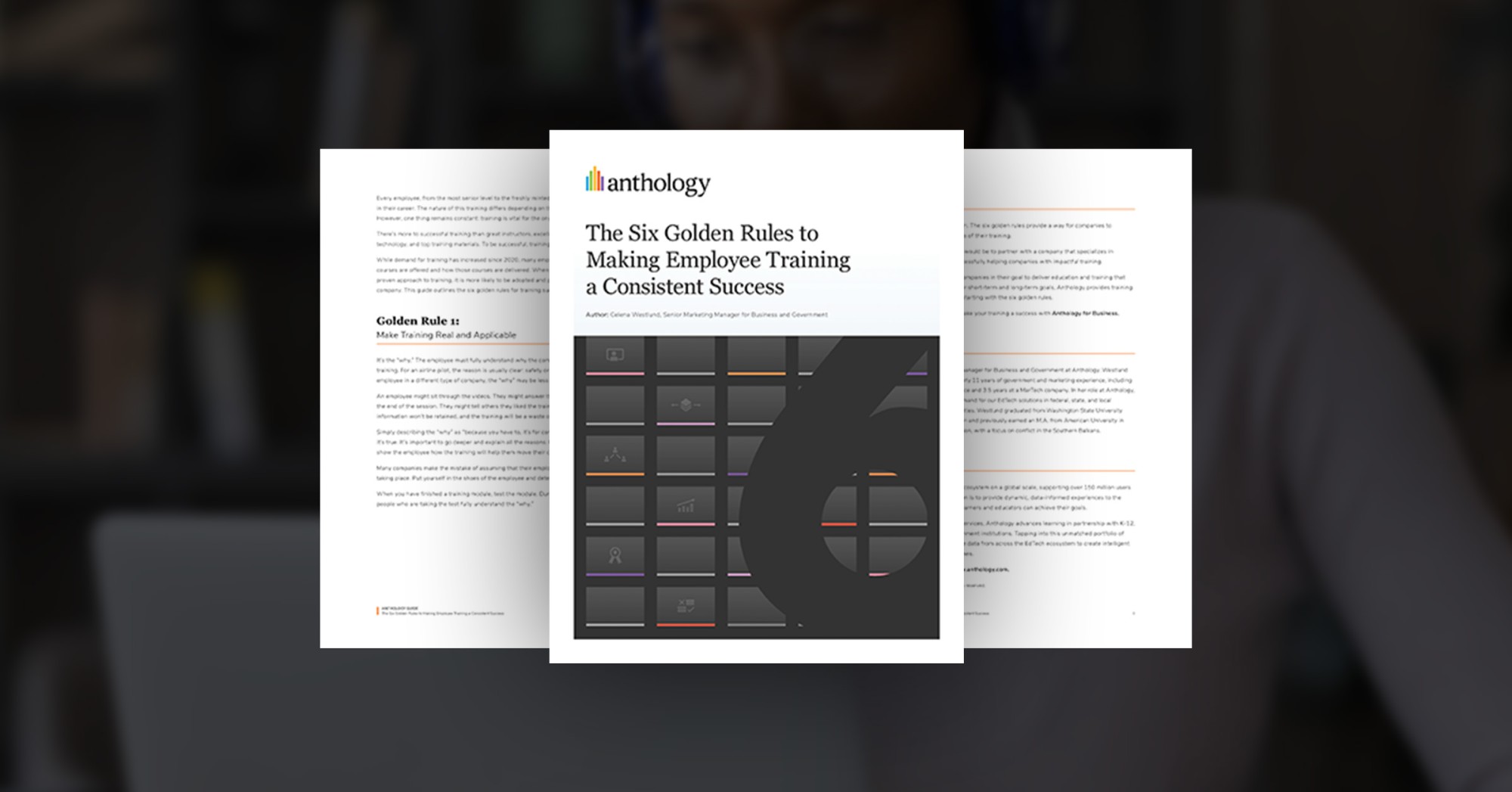 The Six Golden Rules to Making Employee Training a Consistent Success
Every employee, from the most senior level to the freshly minted, must take some type of training in their career. The nature of this training differs depending on the company and the department. However, one thing remains constant: training is vital for the ongoing success of every company.
There's more to successful training than great instructors, excellent instruction, cutting-edge technology, and top training materials. To be successful, training must have the right approach.
While demand for training has increased since 2020, many employees remain frustrated by what courses are offered and how those courses are delivered. When a company takes a correct and proven approach to training, it is more likely to be adopted and positively impact employees and the company. This guide outlines the six golden rules for training success.