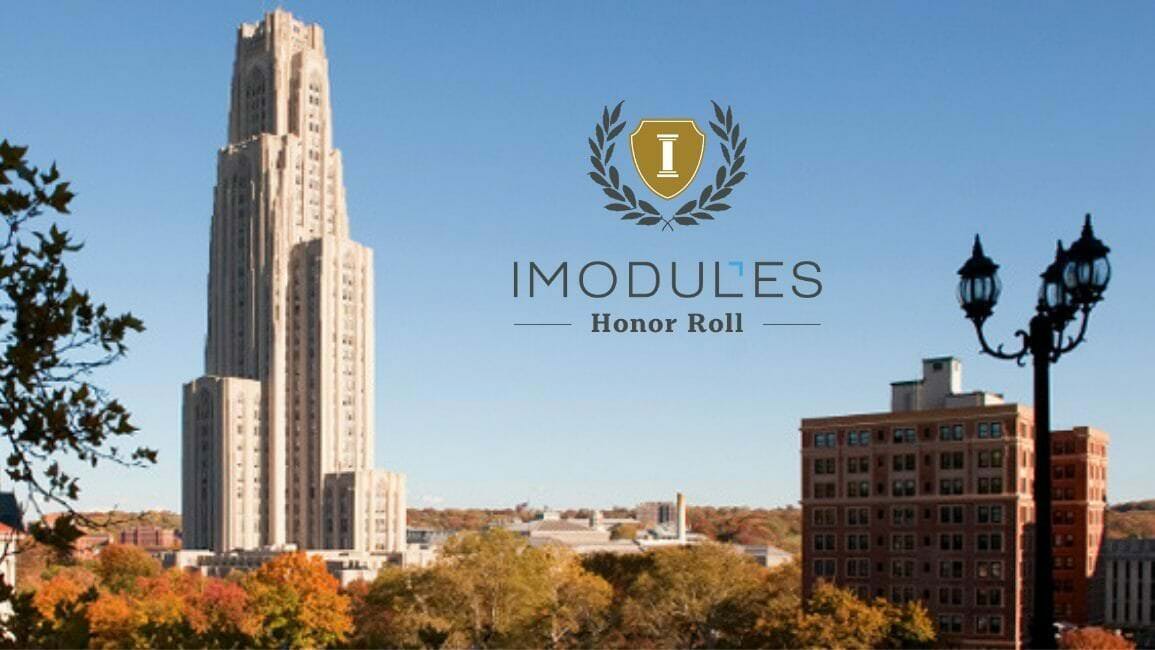 University of Pittsburgh Proves Less is More with Fundraising Campaign
Congratulations to The University of Pittsburgh, our 2019 Honor Roll Winner for Elevating Fundraising!
This content was previously published by iModules, now part of Anthology. Product and/or solution names may have changed.
Challenge
The University of Pittsburgh was deploying more than 440,000 emails soliciting donations from their alumni at the end of each calendar year. Pitt sought to find a way to minimize those numbers and target specific alumni to maximize their fundraising efforts more efficiently.
Solution
At the end of the 2018 fiscal year, Pitt utilized Encompass to execute a highly targeted email campaign with strategic segmentation and concise messaging to reach their alumni in a more effective and personalized way. The campaign was pre-populated with the donor's name, address, and their previous giving allocations for a truly individual approach. This approach drove supporters to not only open their emails, but their wallets as well in support of the institution.
Result
After deploying the targeted segmentation and concise email messaging, they sent 370,000 less email solicitations, cutting their total volume of emails to roughly 70,000. This was an accomplishment in its own, as one of the team's goals was to minimize the number of emails. The personalized emails resonated well with their alumni, as Pitt saw an increase in open rates of 43% compared to previous years of these emails being sent out. The number of donors also increased 91% and the total gift dollars spiked an impressive 158%.