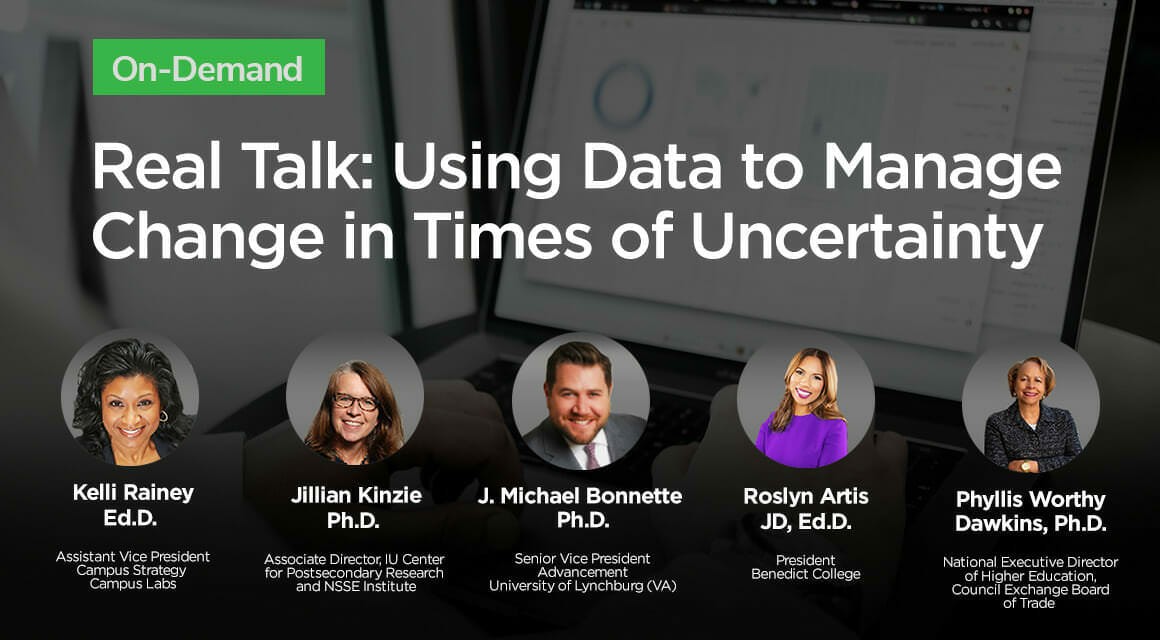 Real Talk: Using Data to Manage Change in Times of Uncertainty
This content was previously published by Campus Labs, now part of Anthology. Product and/or solution names may have changed.
Higher education now faces a new era of challenges and uncertainty. Forces of change are triggering significant shifts in operations and directly impacting strategic goals, processes and culture. In swift response to the need and pressure for rapid transformation, institutions are strengthening their efficiencies and effectiveness by implementing organizational change management.