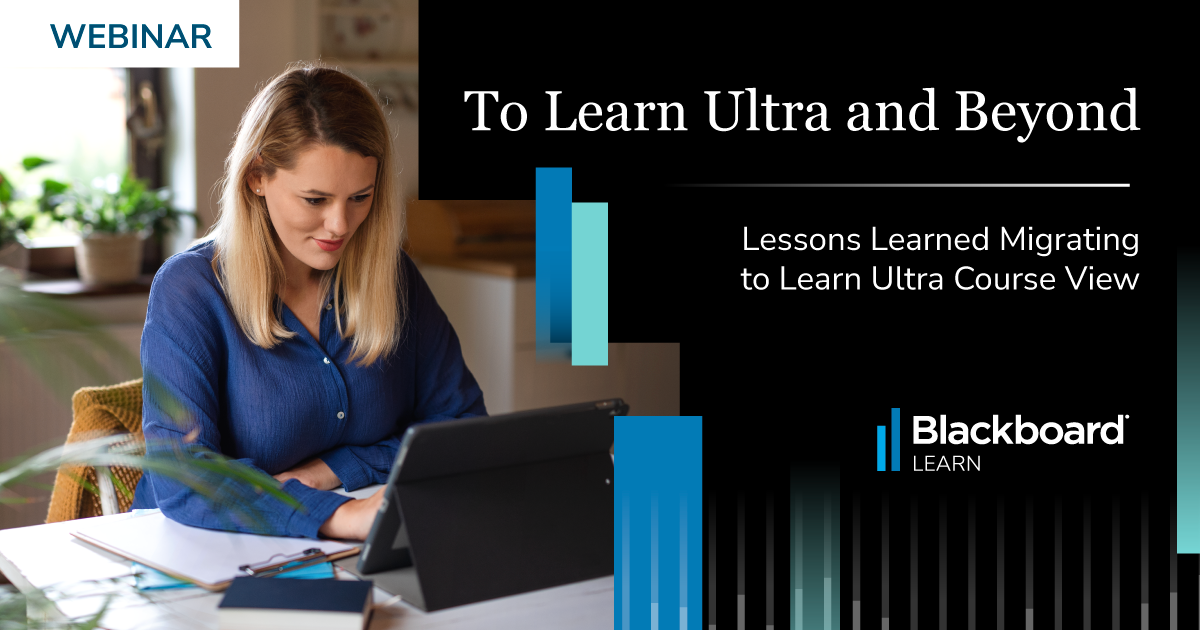 To Learn Ultra and Beyond: Lessons Learned Migrating to Learn Ultra Course View
In this webinar Dr. Shannon Creighton, Director of Online Learning at Greenville Technical College shares his experience and recommendations about the transition from Blackboard Learn Original to Blackboard Learn Ultra course view. Dr. Creighton covers how the college planned and executed the transition across the institution and the positive impact Greenville Technical College has seen in student success and retention rates since using Blackboard Learn Ultra course view.

Greenville Technical College ran two test pilot semesters of courses comparing the success of courses that ran in Blackboard Learn Ultra to their previous LMS. The results indicated that Religion 201 experienced a 35.1% increase in success rates, while English 102 increased by 33.7%, and Math 110 increased by 27.2%. "These were some pretty astonishing numbers for us as far as students being more successful in the Ultra versions of these classes … This helped with our student retention, our student success and ... satisfaction with our program altogether because now they're saying that they can be successful in their classes. So, this was a fantastic result for us," said Creighton.